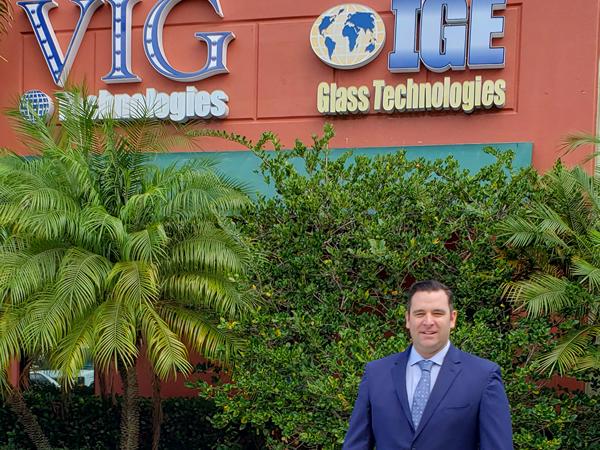 Photo source
igesolutions.com
Recently IGE Glass Technologies announced the promotion of Jeff Spicer to the roles of General Manager and Chief Operating Officer (COO). We caught up with Jeff to get his thoughts on the new role and more.
Congratulations on your new role, what will be your added or new responsibilities?
Jeff Spicer: Thank you! I am excited to be a part of IGE's leadership team. Given the enormous growth that IGE has experienced over the past three decades and is poised to experience in the coming years, including an expansion into the window & door and automotive market, it's critical that I support the vision of IGE's founder and CEO, Michael Spellman, and Martin Bracamonte, IGE's President. As Martin focuses outside of the office on capturing market share for the highly sophisticated automated machinery we represent, and our entrance into new markets, I will focus on IGE's internal operations. This is a very exciting time for all of us, and the IGE team is prepared for the challenge.
You have been at IGE Glass Technologies since 2005.  What are some of the biggest changes you've seen in the market since then and how has IGE been such a major part of the way the industry has evolved?
JS: Automation. We are seeing people come in from outside of the glass industry with a new mindset of how to get from where they are now to complete, lights out automation.
IGE Glass Technologies has so many incredible offerings, why is it so important that you offer such great variety?
JS: You can see in every e-mail signature from IGE, "We have the passion to discover new ways to improve the glass industry". This motto drove IGE to finding the best of each process for a one-stop shop for all glass fabrication needs. That has been the goal and the great variety was established along with it.
What are some of the key machinery or supplies at IGE that has you most excited?  (I know hard to pick just a few!)
JS: Extremely hard! Going back to automation, ForBot from Forvet, Digital Printing from TecGlass, Automated Storage, Loading & Cutting from Turomas, Water Filtration from Vitrosep, Automated Scanning through Tempering from Landglass, etc… all industry leaders in new technologies and processes.
Fun one to end this… Go back to 1999 as you are starting college… could you ever imagine yourself in such a major influential role for one of the best companies in the glass industry?
JS: I knew what I was going for in regards to a college education in finance, accounting, etc… which was my first responsibility (Financial Manager) at IGE. But no way could I have imagined the opportunity I was given and how far it would take me at IGE.
For more information on IGE Glass Technologies please visit www.igesolutions.com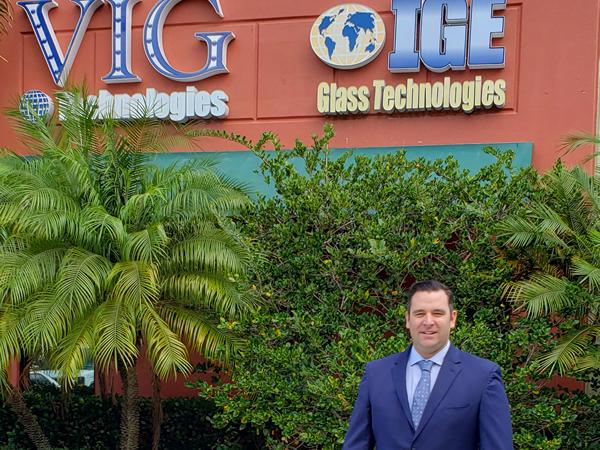 600
450
IGE Glass Technologies
2019-05-07T06:00:00
A Deeper Dive - A Q&A with Jeff Spicer of IGE Glass Technologies
glassonweb.com