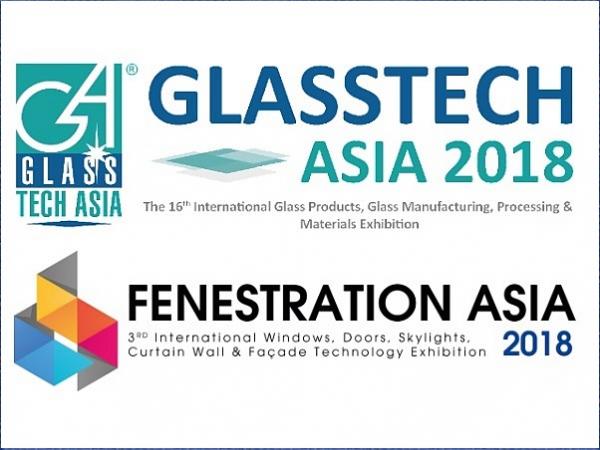 Photo source
www.glasstechasia.com.sg
Malaysia International Trade & Exhibition Centre (MITEC); Kuala Lumpur; 14 - 16 November 2018.
Event Projections:
10,000 sqm | 200 exhibitors from 15 countries |5,000 trade professionals
Exhibitor Highlights
Bystronic | Booth M13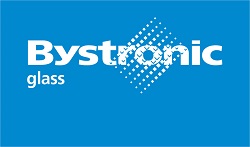 Bystronic is the global supplier of total solutions for the economical, application-engineered manufacture of architectural and automotive glass.
Bystronic produces top quality range of glass processing machinery such as insulating glass manufacturing, handling equipment and automotive glass pre-processing. The machinery has been designed to significantly increase productivity for manufactures.
For Bystronic, customer proximity means worldwide availability of after-sales support. As well as prompt delivery of spare parts, this is also guarantees on-site support whenever it is required. Experienced specialists are available around the world for competent hardware and software support and professional training programs.   
The B'COMFORT insulating glass lines each consist of a glass plate washing machine, a station for the visual inspection and manual positioning of the spacer frames as well as an assembly press. In addition to the proven Bystronic glass quality and reliability, these machines offer real added value.
 
High productivity with up to 800 gas-filled insulating glass units per shift (B'COMFORT)
Low investment costs
A compact line layout
Individual expansion stages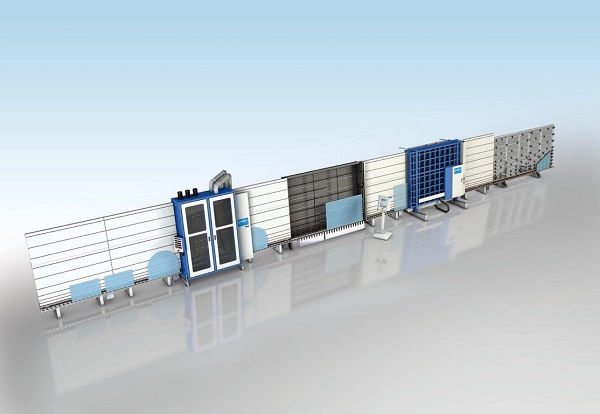 For more information, please contact:
Bystronic Asia Pte. Ltd.
2, Leng Kee Road #03-05 Thye Hong Centre, Singapore 159086
Office: +65-6472 2478
wanleonglim@bystronic.com.sg | alanlim@bystronic.com.sg | 
danielchuah@bystronic.com.sg
Website
LandGlass Technology Co., Ltd | Booth F24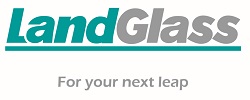 LandGlass Technology Co., Ltd. (hereinafter "LandGlass") is a high tech enterprise specialized in the development and manufacturing of glass tempering furnaces and fully tempered vacuum insulated glass products.
Since its formation, under the guidance of company values of integrity, quality, innovation, and service, LandGlass has become a leading company in the glass processing industry with distinctive characteristics. 
LandGlass is committed to providing its customers the finest innovative technology and world leading glass tempering equipment that allows companies to challenge themselves and succeed.
LandGlass' R&D team, consisting of nearly one hundred dedicated engineers and scientists, devoted eight years of hard work to the success of the fully tempered vacuum insulated glass and broke the myth that vacuum insulated glass can't be tempered.
The completion of the fully tempered vacuum insulated glass production line laid a solid foundation for the commercialization of this new product, making its contribution to environmental protection. Today, the global marketing network of LandGlass is providing on-site technical consultation and customized solutions to all our customers.
LandGlass has different types of glass tempering furnaces, which can temper flat and bent glass for architecture, furniture, household appliance, automobile and solar energy industries. Including: LandGlass CycloneTM Series glass tempering furnace, radiation or forced convection furnace, combined furnace, continuous furnace, flat&bent or bent&bent bi-directional glass tempering furnace, etc.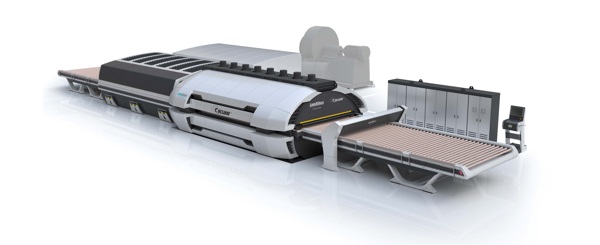 LandVac – Fully tempered vacuum insulated glass. Redefine the standards for safety, energy conservation, and comfort!
Main Certifications
1. Thermal transmittance (U-value): as low as 0.4W/(m2·K); data source: ift test report
2. Weighted Sound Reduction Index (Rw): exceeding 36dB; data source: ift test report
3. Fully tempered: surface stress and granularity meet tempered glass standards, wind resistance up to ±7200 Pa. LandVac passed American ANSI Z97.1-2015&CPSC 16 CFR 1201 (1977) impact testing (data source: U.S. Intertek-ATI test report)
For more information, please contact:
Charley Xu: charley@landglass.com
George Kang: george@landglass.com
Tel: +86-379-65298882
Website | Facebook
Got your interest? 
In anticipation of the boom in construction, the 16th edition of Glasstech Asia in conjunction with the 3rd edition of Fenestration Asia 2018  is the must-attend trade event that provides regional industry players with deep insights into the industry. Join Glasstech Asia 2018 & Fenestration Asia 2018 today!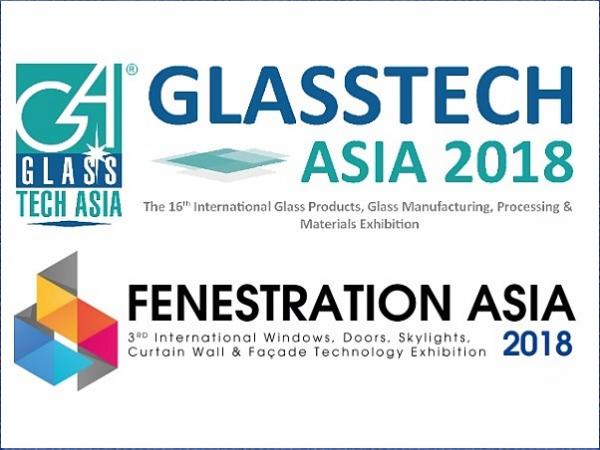 600
450
www.glasstechasia.com.sg
2018-07-10T08:40:00
Check out the exhibitors at ASEAN's largest glass show, Glasstech Asia 2018 & Fenestration Asia 2018!
glassonweb.com