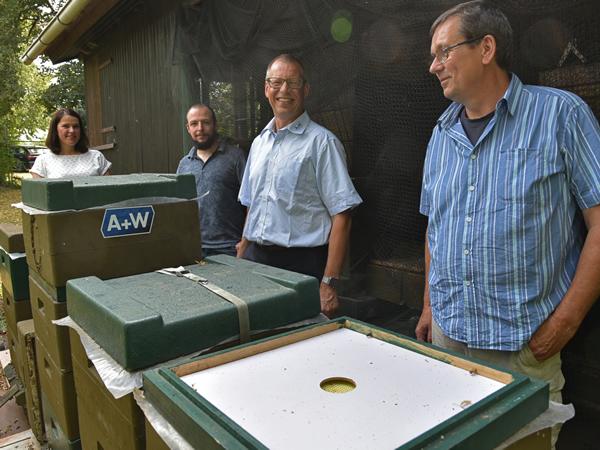 Bees help us – so now we're helping the bees
Did you know that frequently more than 30,000 bees live and work in a single beehive during the summer? They fly far and wide to find abundant blooms and they gather nectar and honeydew by the kilo. At home in their beehive, they make honey from these.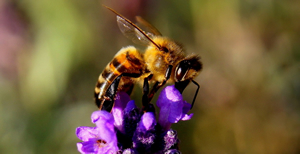 Something that snackers usually don't understand is that even more important than the delicious honey is the bees' pollination work, which makes them the third most important creature in agricultural production. Without bees, we simply wouldn't have many types of fruits and vegetables. Experts estimate the economic benefit of bees in Germany to be approximately EUR 4 billion per year. For this service, the beekeepers' charges aren't paid anything at all.
We've known for a long while that bees are endangered. In particular, modern forms of agriculture threaten their well-being. For example, monoculture and the insecticides and herbicides that are used to destroy crucial blooming plants in the fields, for farmers regard these plants as weeds. And the varroa mite is a dangerous pest that threatens the bees and that beekepers constantly have to combat.
"And climate change," explains beekeeper Kay Lürßen, "also harms the bees. They need enough water to live and make honey. Food gets scarcer since the plants' nectar production also relies on moisture. This summer is already much too dry."
Some support for the bees would be a good idea, thought A+W employee David Gorr. Beekeeper Lürßen is his neighbor, and David is interested in bees.
From their many conversations came the idea of a bee sponsorship - and now, thanks to David's initiative and the management's enthusiasm for his idea, A+W has "its" beehive with Kay Lürßen. Of course we don't tend "our" hive personally, Mr. Lürßen still takes care of this. He does it much better than we could. But we support him in his work. According to the principle "it's better to light a candle..." - but you know how the saying goes.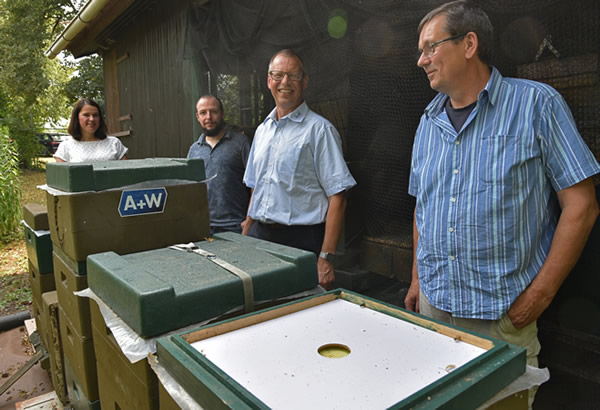 The management is especially pleased that we can support a project here in the region, actually right nearby – Mr. Lürßen's hives are in a beautiful meadow with trees and bushes between Steinbach and Annerod.
Now, all employees hope that they will soon be able to harvest meadow flower honey from "their" hive – the bees are already working diligently on this.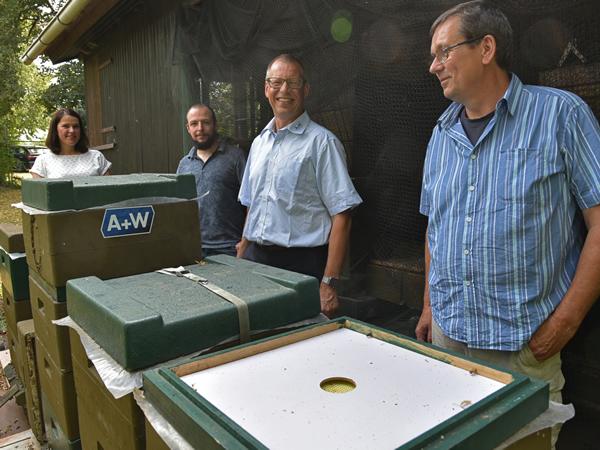 600
450
www.a-w.com
2020-07-31T07:00:00
A+W Sponsorship for Beehives
glassonweb.com