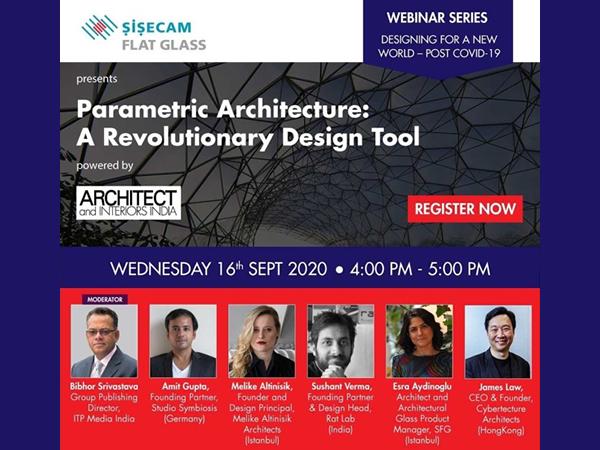 Photo source
Şişecam Group
Şişecam presents webinar series on Designing for a New World – Post COVID-19 powered by Architect and Interiors India.
The fifth episode of the webinar series will see a discussion on parametric architecture and its place in design today.
Panel Topic: Parametric Architecture: A Revolutionary Design Tool
Speakers:
• Amit Gupta, Founding Partner, Studio Symbiosis
• Melike Altinisik, Founder and Design Principal, Melike Altinisik Architects
• Sushant Verma, Founding Partner & Design Head, Rat Lab
• James Law, CEO & Founder, Cybertecture Architects
• Esra Aydinoglu, Architect and Architectural Glass Product Manager, SFG
Moderator:
• Bibhor Srivastava, Group Publishing Director, ITP Media India
Points of discussion:
• What is your interpretation of parametric architecture?
• Iconic projects that have used this technique and what makes them stand out
• Merits of parametric design versus other methods and why architects are increasingly embracing it
• Flexible designing tool for construction and reconstruction
• How technological advances in this area have shaped modern architecture
• Role of parametric architecture in the future of design
*You have submitted your information to the webinar organizer, who will use it to communicate with you regarding this event and their other services."
Write to indrajeet.saoji@itp.com to remove your email from this mailing list. Subject Unsubscribe
Ora: 16 set 2020 04:00 PM in India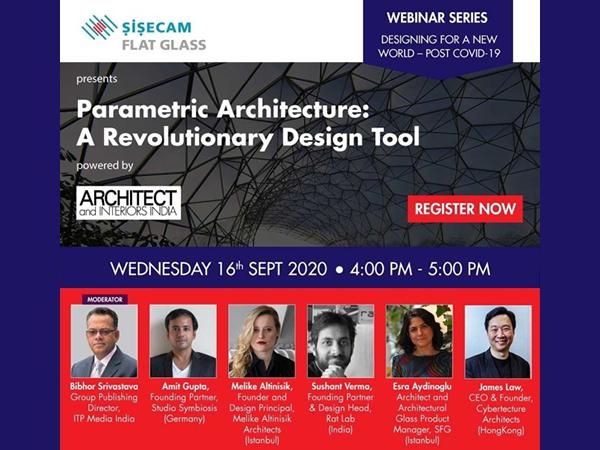 600
450
Şişecam Group
2020-09-11T06:00:00
Architect and Interiors India's webinar series on Designing for a New World – Post COVID-19
glassonweb.com