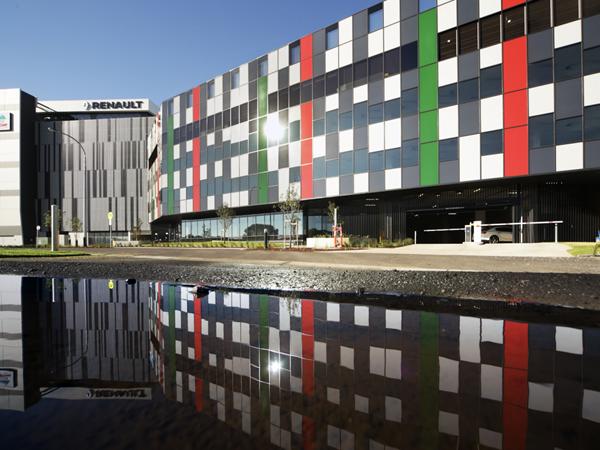 Photo source
glasstalks.com
Business parks are rarely praised for their aesthetics, but Nexus Court – located in Mulgrave, Melbourne – with its striking, staggered abstract glass façade is a clear exception to the rule.
Brainchild of architect Paul Katz, Nexus Court's playful design reflects its primary tenant – the building is home to a childcare facility, which in a unique turn of events has played its part in inspiring the light-hearted, innovative aesthetic.
"We wanted to give the building a playful nature – something a bit different to a normal commercial building." Katz explains.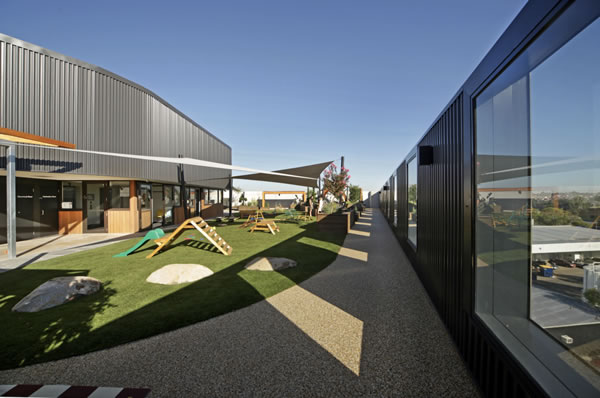 With an arresting design that can be seen from the freeway, Nexus Court is a welcome addition to the local streetscape.  The glass façade – created with Viridian glass – is detached from the core masonry, creating the appearance and sensation of floating, and combines visual themes of stability and structure with a refreshing touch of whimsy.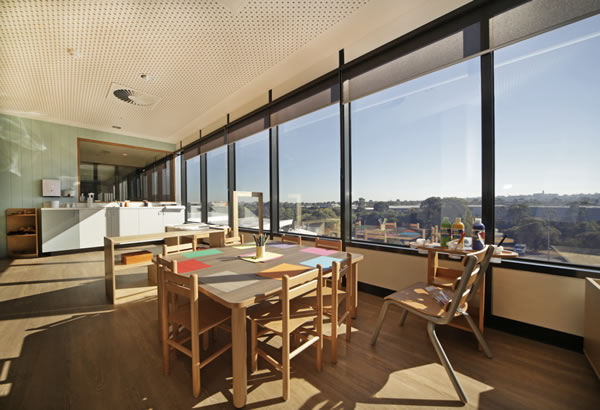 Choosing glass as the key material offered a way to add colour to the design in a creative and inspiring way, while still being a practical choice when it comes to ease of cleaning and maintenance, ensuring this building will retain its sparkle for years to come.
To create a sense of fun and uniqueness to the building's identity, Katz incorporated coloured glass from the SpectraSeraphic™ range, reflecting the owner's corporate colour scheme.
"Viridian tend to be involved with most of our projects." Katz explains, "We looked at about 25 different options, probably, but in terms of the scale and range of colours we required, SpectraSeraphic™ offered us precisely what we needed."
The building's crowning glory – a rooftop playground area for the childcare centre – is a valuable work of functional beauty.
While childcare facilities are usually located in a ground floor space, Katz went against the grain to create an outstanding outdoor play space on the roof of the building, which not only allows the children to enjoy fresh outdoor air without needing the leave the premises, but also adds visual interest to the building's design.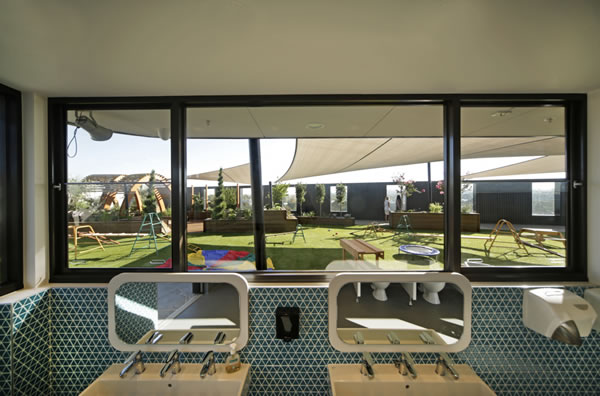 The playground is securely enclosed with high-quality Viridian glass balustrades, offering the perfect combination of safety and plenty of natural light.
Stepping away from the style of neighbouring buildings, Katz used Viridian glass to create a strong identity for Nexus Park, complete with a childcare facility that is equal parts functional and aesthetically pleasing.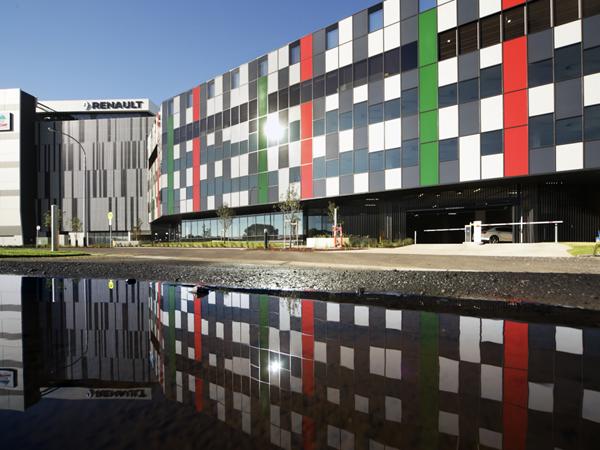 600
450
glasstalks.com
2017-08-31T09:00:00
All work and no play? Not at Nexus Court
glassonweb.com