JiNan Zhengtongda Equipment Co.,Ltd.
Company address
Fengrun Building, Gongyenan Road 100
JiNan 250100
China
COMPANY DESCRIPTION
Special manufacture many kinds of insulating glass production line and equipments.
COMPANY ACTIVITY
Manufacturer
SIMILAR COMPANIES

Tvitec
Polígono Industrial El Bayo, parcela I, 19
24492 Cubillos del Sil León
Spain
Landglass Technology Co., Ltd
Wangcheng Ave, 12
Xigong Qu
Luoyang Shi
Henan Sheng, 471000
China

Officina Meccanica Schiatti Angelo S.r.l.
V. alla Porada, 188
20831 Seregno MB
Italy
FEATURED PRODUCTS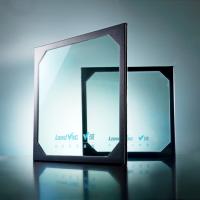 Landglass Technology Co., Ltd