Foshan Flextech Glass Technologies Co.,ltd
Company address
No.9 Huatian Road, Huakou,Ronggui Town
Shunde Qu
Foshan Shi 528305 Guangdong Sheng
China

COMPANY DESCRIPTION
    FLEXTECH  Focus on glass processing machines, products including glass online drilling machines, glass corner online grinding machine series. 
Insisting on the purpose of "quality, integrity, service, innovation", taking technology innovation as the guidance, the customer demand as the fundamental, believing the business service concept of reputation first, adhering the highest quality products and services to customers, to achieve optimal allocation of equipment for customer's enterprises.
Thanks to the support & trust of our clients, we had exported Glass Corner Online Grinding Machines & Glass Online Drilling Machines lots of the glass processors in Global.
Products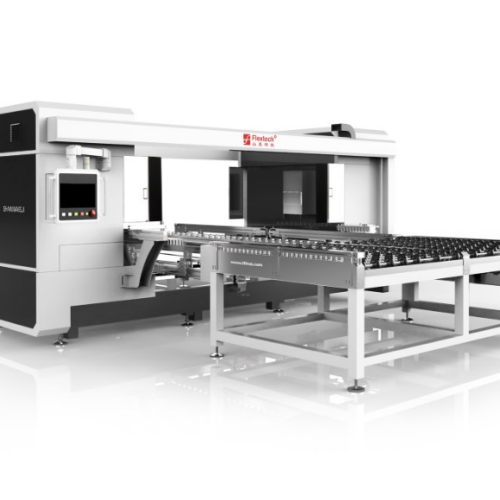 AUTOMATIC GLASS CORNER GRINIDNG MACHINE
SEND INQUIRY
Scope of application:
Furniture Glass, Shower Bathroom Glass, Architechture Glass,Refrigerator glass, Appliance Glass, Range Hood Panel,Strove Glass,Electronic Glass, etc..
More details ...
  Most Advantages:
      1. Can produce Glass of different size same sizes, automatic scanning glass size;
      2. Through the camera positioning, automatically correct the glass error;
      3. Unique polishing compensation system, ensure the large round corner polishing effect.
      4. Can connect with the double edger online;
      5. Can automatically Repair polishing wheels when the slot is too deep. 
      6. Use CCD to position the corner.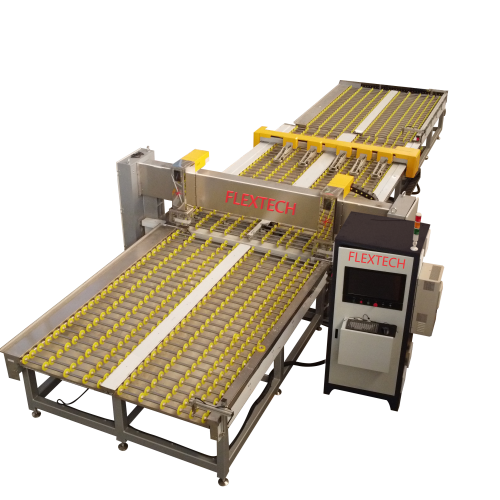 GLASS ONLINE CNC DRILLING MACHINE
SEND INQUIRY
CAN CONNECT TO THE DOUBLE EDGER AND WASHING MACHINE. AUTOMATIC POSITION AND AUTOMATIC DRILLING
More details ...
Technique  Specification :
Processing Max glass size:

42

00X

25

00mm;Min glass size:

55

0*

8

00mm.;
glass thinness: 4mm~19mm; Drilling bore diameter:Ø5-Ø45mm
Machine Table Height: 900-920mm; 

Drilling precision :±0.2mm (distance from hole to hole, and also depends on the precision of the drill head)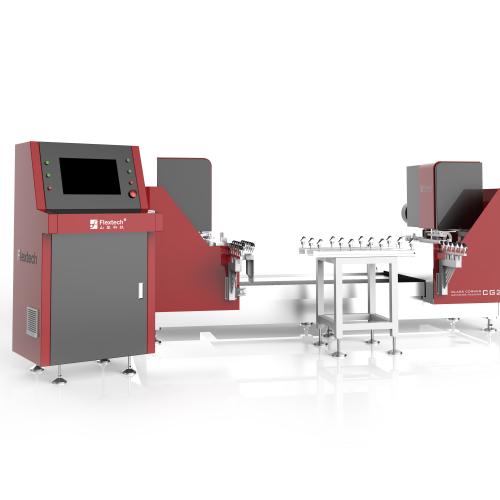 AUTOMATIC GLASS CORNER GRINIDING MACHINE
SEND INQUIRY
Use for glass corner grinding and polishing
Suitable for all kind of glass which need to grind and polish the corner.
Furniture glass / appliance glass / shower cabinet
More details ...
1. CCD Camera position 
2. XYZ SERVO MOTOR CONTROL
3. BOTH GRINIDNING AND POLISHING