Company address
5, Atir Yeda Industrial Park, Kfar Saba,
Tel Aviv 44643
Israel

COMPANY DESCRIPTION
Dip-Tech, a Ferro company, is the world's leading provider of digital glass printing solutions that combines the durability of ceramic inks with the versatility and quality of digital printing.
Dip-Tech provides an unmatched and field-proven solution for all exterior, interior, and automotive flat glass printing applications, spanning a full range of artistic and functional capabilities.
Dip-Tech helps customers worldwide to differentiate their business and accelerate their growth by providing a 360 solution for digital ceramic glass printing.
Glass processors now have a unique and fast turnaround offering for architects, interior designers, and automotive glass manufacturers, all with high margins.
Ferro's ceramic inks for digital glass printing have been proven in thousands of indoor and outdoor glass installations and in millions of automotive glass pieces.
The inks are specially formulated with smaller glass particles suited to digital printer heads. Inorganic pigments enable color stability equal to traditional ceramic frit-based inks. The inks are fused into the glass during tempering/annealing, enabling long durability. The printed glass can be laminated, bent and double-glazed.
Products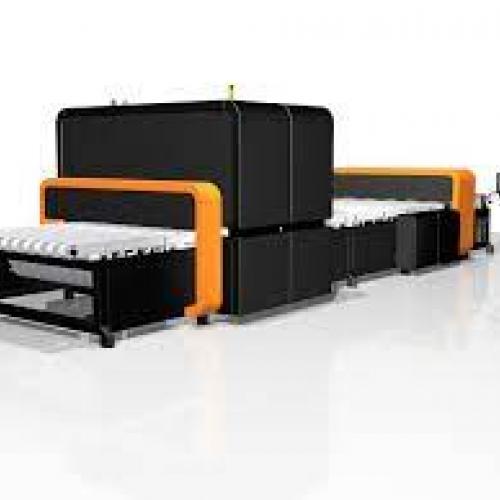 Digital Ceramic Printers Printers: Dip-Tech DX-3, Dip-Tech VX-3, GPi series and VERA
SEND INQUIRY
Rediscover digital glass printing with Dip-Tech's innovative solution for the architectural flat glass industry.
More details ...
Dip-Tech DX-3 - Rediscover digital glass printing with Dip-Tech's innovative solution for the architectural flat glass industry.
High throughput for all applications at the highest resolution. The GPi series provides a superior platform for a wide range of exterior and interior architecture applications, automotive replacement, bullet proofing and marine glazing.
Introducing the new generation in digital printing on automotive glass. Dip-Tech VX-3 combines an automatic dynamic index system for positioning various glass shapes together with Dip-Tech's innovative SmartDrop Technology, resulting in a fast, efficient, and flexible printing platform.
As Ferro, a world-leading provider of functional coatings and color solutions for glass, launches its centennial celebrations, it is proud to present a game-changer to the world of appliances glass. Introducing Dip-Tech VEra and ULTRA-FIX.
Visit product landing page:
VISIT