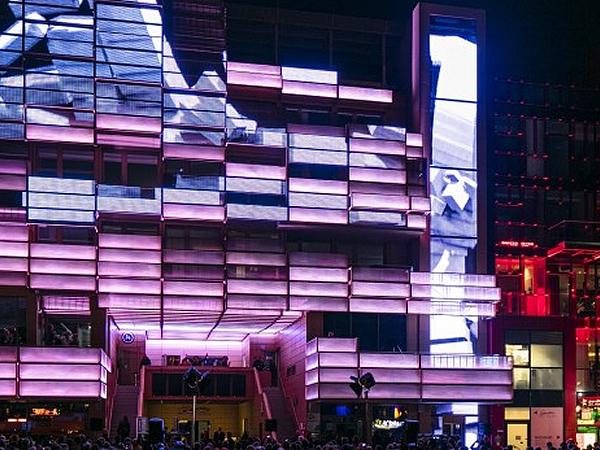 Photo source
onlyglass.de
WICONA and ONLYGLASS present digital communication surfaces on façades with LCD and LED displays.
A defining feature of city architecture of the future will be powerful digital communication surfaces.
WICONA is presenting this topic on its exhibition stand at BAU together with ONLYGLASS, the Verden-based manufacturer of innovative high-tech products integrated into glass façades.
"We are setting the scene for another important aspect of our motto of the year, 'Building the City of the Future together' ", explains Henri Gomez, WICONA's Managing Director, "as digital communication surfaces will become increasingly common in urban areas, integrated into or onto the façades of buildings and thus become a vibrant stylistic and functional element."
They will enable interaction between the buildings and the residents of a city. Considering and using natural light, thus providing additional transparency with greater energy efficiency, are both important parameters here for planning, design and implementation of the building envelope.
Among other things, WICONA is demonstrating what is possible with digital communication surfaces using LCD displays (ONLYGLASS MEDIACRYSTAL).
They are presenting an exciting and vibrant combination of a digital vision and reality by positioning products behind the display.
This application with maximum transparency can be individually customised for clients, e.g. as a vitrine or display window.
As an eye-catcher, WICONA is also presenting a transparent LED display (ONLYGLASS MEDIAGRID) behind a glass façade. It offers flexible installation options using modular construction and can easily be adapted to structural conditions.
With WICONA and the ONLYGLASS display options, architects, city planners and builders can experience an attractive design solution for innovative façades which will lend a modern "face" to many cities of the future while at the same time ensuring natural light incidence in buildings.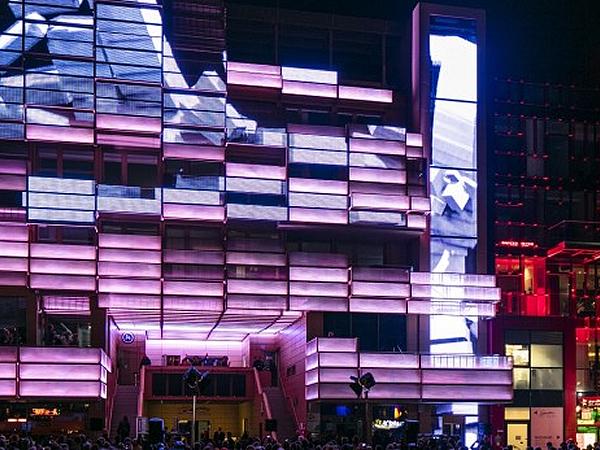 600
450
www.wicona.com
2017-01-13T07:30:00
When architecture and communication blend
glassonweb.com