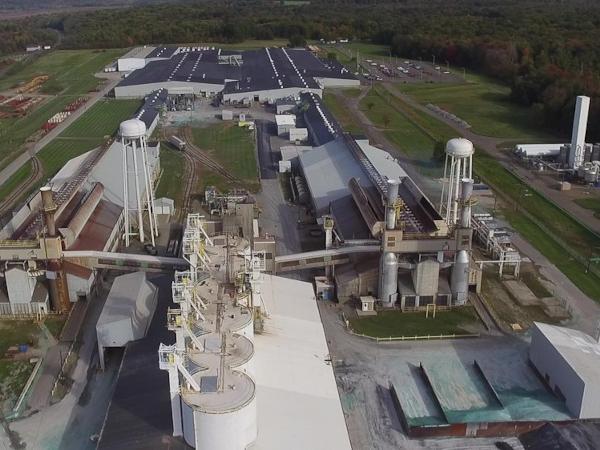 Photo source
Vitro Architectural Glass
Vitro Architectural Glass has entered into an agreement to manufacture glass for First Solar's advanced thin-film photovoltaic (PV) solar panels.
The agreement will support First Solar's expanding manufacturing footprint in the United States and generate in excess of US $1B in sales for Vitro in the next decade
Vitro will invest US $93.6 million in upgrading its Meadville Plant located in Cochranton, PA, and create approximately 130 new high-quality jobs.
Production is expected to start in 2Q of 2025.
Vitro S.A.B. de C.V. (BMV:VITROA), through its Vitro Architectural Glass business headquartered in Cheswick, PA, today announced that it has entered into an agreement with America's largest fully vertically integrated solar manufacturer, First Solar (NASDAQ: FSLR), to manufacture glass for the company's advanced thin film photovoltaic (PV) solar panels.
Vitro will invest a total of $93.6 million USD to rebuild and modernize a production line at its Meadville Plant located in Cochranton, PA, to support First Solar's growing manufacturing footprint in the United States. The investment will also include the construction of offline production capabilities.
"This agreement is a true manifestation of Vitro's purpose of enabling the full potential of glass to shape how we move, build, and live today and in the future. It also reflects our continued commitment to the North American Trade Region and is proof that we have a sound strategy for growth as a global player. We are thrilled by how, through this partnership, we will serve the U.S. market with new and better sustainable products while advancing our strategy to drive growth in the renewable energy sector," said Vitro CEO, Adrian Sada.
"While much of the focus has been the role of clean energy manufacturing tax credits in catalyzing solar manufacturing, it's important to understand that the true value being created for America goes well beyond the direct investment and creation of jobs in factories that produce solar panels," said Mike Koralewski, chief supply chain officer, First Solar. "Our fully vertically integrated factories must be served by robust, domestic supply chains that produce vital components such as glass and steel and even wooden crates, while supporting thousands of American jobs. We are pleased to welcome the Vitro Meadville Plant to the First Solar network of suppliers. Once the facility is commissioned, its workers will join thousands of American solar workers in enabling our country's energy transition."
Vitro's investment in the Meadville Plant is expected to provide First Solar with a vital domestic source of float glass, which is a significant component of the company's advanced thin film solar panels. Since August 2022, First Solar, the largest solar manufacturer in the Western Hemisphere, has embarked on an expansion plan that is expected to grow its existing annual nameplate capacity from approximately 6 gigawatts (GW)DC currently to over 10 GWDC by 2025, by expanding its capacity in Ohio and adding a new manufacturing facility in Alabama.
"We are committed to being a valued supplier to First Solar and a partner in their efforts to bring more clean, renewable energy capacity to the U.S and more broadly, North America," said Ricardo Maiz, President of Vitro Architectural Glass. "This represents a pivotal moment in Vitro's history, and we're proud to play a role in helping to bring our technical expertise in glass manufacturing to the solar PV industry. In 2020, Vitro Meadville's Line 2 was at the end of its useful life when it was also impacted by the automotive industry supply chain disruptions due to the COVID-19 pandemic. We're very pleased to have the opportunity to bring this line back into production and contribute to the revitalization of manufacturing in the U.S. and Western PA," said Maiz.
Vitro's Meadville plant is strategically located to serve First Solar's production and already has the necessary raw materials required to support their production. Production is expected to begin in the second quarter of 2025, resulting in the creation of approximately 130 full-time jobs.
U.S. Congressman Mike Kelly said, "I'm incredibly excited to hear Vitro Architectural Glass will be expanding their footprint right here in the Meadville area, and they are bringing 130 new full-time manufacturing jobs with them. In recent years, I've led the fight here in Washington to cut the red tape and create fair trade laws that have allowed companies like Vitro to grow and create new jobs here in Western Pennsylvania. This upcoming expansion builds upon Crawford County's rich history in the manufacturing industry. I look forward to working alongside the hardworking team at Vitro Architectural Glass in the years to come!"
PA Chamber President and CEO Luke Bernstein said, "Congratulations to Vitro on this future-focused investment that is creating direct and downstream jobs in Pennsylvania. Under the leadership of President and PA Chamber Board Director Ricardo Maiz, Vitro is leading the way toward a sustainable economic future and driving the future of manufacturing right here in the commonwealth."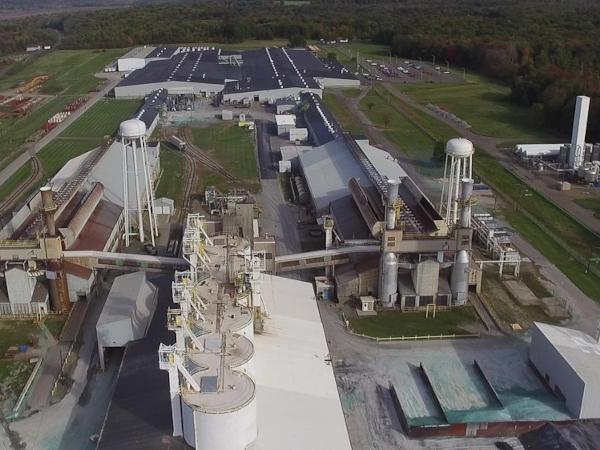 600
450
Vitro Architectural Glass
2023-04-27T05:00:00
Vitro Enters into Agreement with First Solar
glassonweb.com