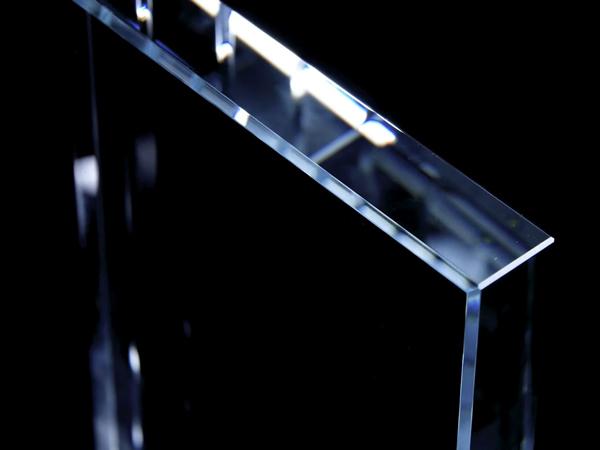 Photo source
www.starphireglass.com
Redesigned website connects interior designers and architects with creative ideas, qualified fabricators
Vitro Architectural Glass (formerly PPG Glass) announced that it has launched a redesigned website for Starphire Ultra-Clear® glass at starphireglass.com. Developed for interior designers and architects, the new site showcases the unique possibilities of Starphire® low-iron glass as a canvas for a range of distinctive treatments and fabrication processes.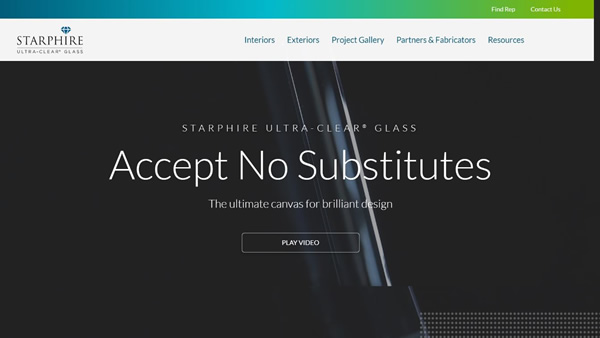 According to Nathan McKenna, director, marketing and innovation, the new Starphire® glass website is a response to evolving trends in interior design and architecture.
"Transparency in glass can mean great views and connectivity between spaces, but it also supports the creativity that many of today's projects demand," said McKenna. "With a virtually colorless low-iron glass like Starphire® glass, you get an ideal 'blank slate' for creative design treatments, such as acid-etching, backpainting, digital printing, dichroic lamination and more. It really maximizes the impact of colors, patterns and artistic designs."
Among the highlights of the new starphireglass.com are a homepage highlight video showcasing the aesthetic purity of Starphire® glass as well as new project photography showing unique, creative uses of Starphire® glass by interior designers.
Since introducing Starphire® glass in 1990, Vitro Glass has refined its proprietary low-iron formula to produce a timeless product that remains the gold standard for transparency and color fidelity in float glass. In recent years, Starphire® glass has been specified for striking architectural showcases in both its ultra-clear form and with various coatings and treatments, including the restoration of Frank Lloyd Wright's Fallingwater, as well as Amazon Spheres and the National Aviary.
McKenna added that the new Starphire® glass website marks a new chapter in the product's 30-year journey.
"Historically, designers have used Starphire® glass to achieve remarkable clarity for exterior applications like façades and storefronts, as well as interior elements like doors and shower enclosures," he said. "However, those untreated applications only scratch the surface of the possibilities. Designers today are using Starphire® glass as a canvas to express creativity everywhere from office partitions to skylights to stairs."
Starphire® glass contains 87% less green than conventional clear glass, according to CIELAB (L*a*b*) scientific analysis of glass color and transmits 90% or 91% of available visible light, depending on glass thickness. Starphire® glass is available in thicknesses up to 19mm and maintains its signature azure blue edge, no matter the thickness, in applications where the glass edge is exposed, such as partitions and balustrades.
Central to the new starphireglass.com website is a Partners & Fabricators section, which showcases Vitro Authorized™ Starphire® Glass fabricators with extensive experience working with Starphire Ultra-Clear® glass. The section is designed to connect design professionals with qualified partners who know the unique design possibilities and fabrication considerations associated with Starphire® glass.
In addition to its aesthetic benefits, Starphire® glass is easy to clean with anti-bacterial solutions and is available heat-treated, laminated and in heavy thicknesses for added safety, strength and heat resistance.
To learn more about Starphire Ultra-Clear® glass, visit starphireglass.com.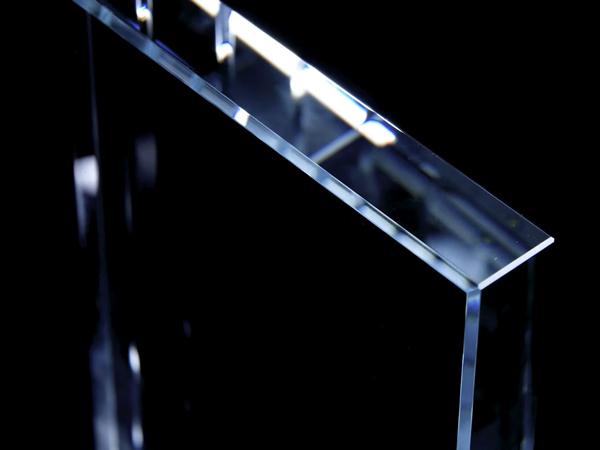 600
450
www.starphireglass.com
2021-03-03T10:00:00
Vitro Architectural Glass inspires design possibilities with new Starphire Ultra-Clear® glass website
glassonweb.com