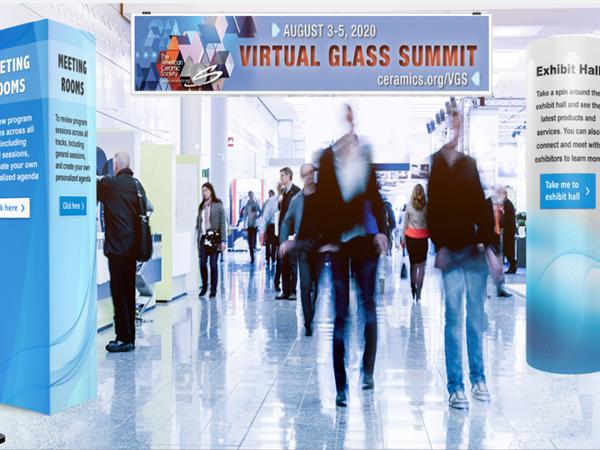 ACerS first virtual conference welcomes high attendance and variety of glass topics.
For scientists, conferences and meetings hosted by professional societies are some of the best ways to present budding research, receive feedback, and network in the science community. But since the COVID-19 pandemic took hold earlier this year, large in-person events are almost universally cancelled for the foreseeable future.
The American Ceramic Society understands the importance of continuing to share research and collaborate during these trying times. And in the interest of members, ACerS is harnessing the power of virtual conferences to continue offering these opportunities.
ACerS first virtual conference, the Virtual Glass Summit, took place last week August 3–5. The meeting serves in lieu of the Glass & Optical Material Division's Annual Meeting, which traditionally takes place in May but was canceled due to COVID-19.
Following the decision to cancel the in-person annual GOMD meeting, GOMD chair Jincheng Du and program chairs Jessica Rimsza (Sandia National Laboratories) and Delia Brauer (Friedrich Schiller University) worked tirelessly to see the idea of a virtual alternative realized.
"Importantly, we all did not want to see the researchers in the glass community miss a year to present due to the pandemic," Du says. "The impact can be especially large for the young researchers, who will miss a precious opportunity to attend a conference or make a presentation."
"Du, Rimsza, and Brauer enthusiastically supported the idea of the virtual conference and convinced other GOMD members that this would work. Thank you and GOMD for making this such a success," ACerS executive director Mark Mecklenborg says.
The Virtual Glass Summit welcomed 250 attendees from 13 countries, including 93 students. The agenda included 102 technical talks, four award lectures, and two social events.
Compared to in-person meetings, the ratio of attendees-to-presenters was markedly higher. "At our live meetings, we typically find that only about 15% to 20% of the attendees are not presenting. In this case, greater than 50% of the attendees were not presenting," Mecklenborg says. "I think this is a very positive achievement of the Virtual Glass Summit."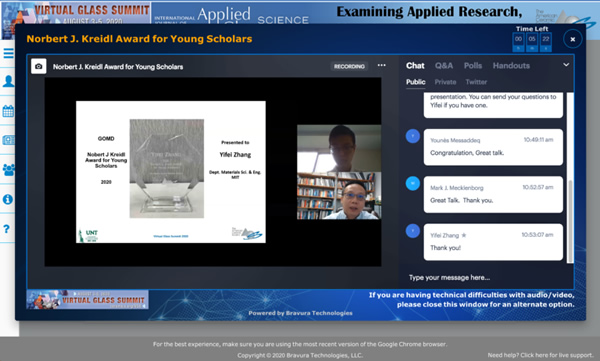 The four award lectures this year covered a wide variety of glass topics, including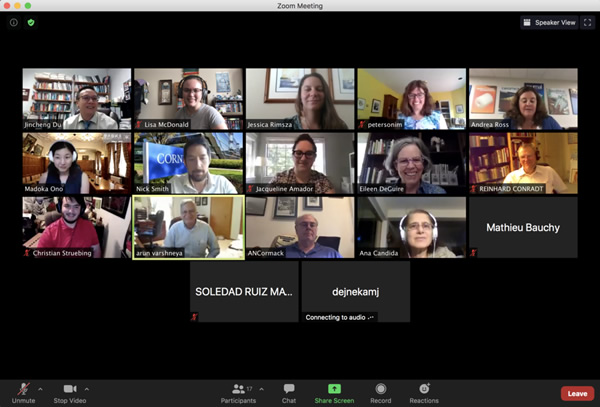 The various sessions and presentations, like the award lectures, also covered a wide variety of topics. However, the use of simulations, particularly first principle calculations, was mentioned time and again across these different areas—a theme not entirely surprising considering the rising importance of data-driven approaches to materials and process challenges.
"Overall, together with dedicated and supportive ACerS staffs, we are pleased and proud to deliver the first virtual conference of our society," Du says.
Recordings from all the presentations will be available to all attendees until May 31, 2021, through the conference site, which you can access here. In addition, the 14th Pacific Rim Conference on Ceramic and Glass Technology including GOMD Annual Meeting is scheduled to take place that month as well from May 23–28 in Vancouver, British Columbia, Canada.
ACerS next virtual meeting, the new Ceramic Manufacturing Solutions Conference, will take place Sept. 29, 2020. View the technical program and register today!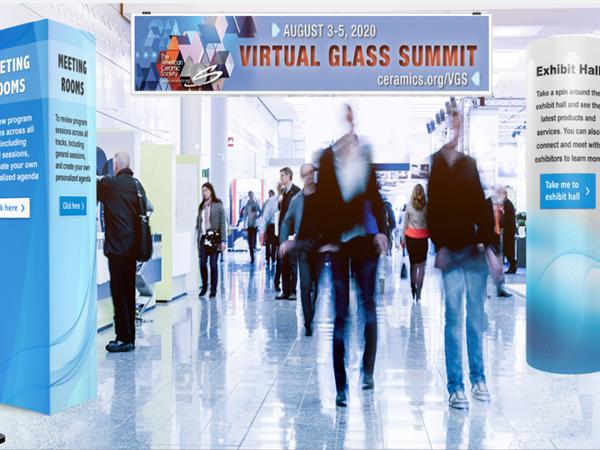 600
450
ceramics.org
2020-08-12T08:23:43
Virtual Glass Summit recap
glassonweb.com