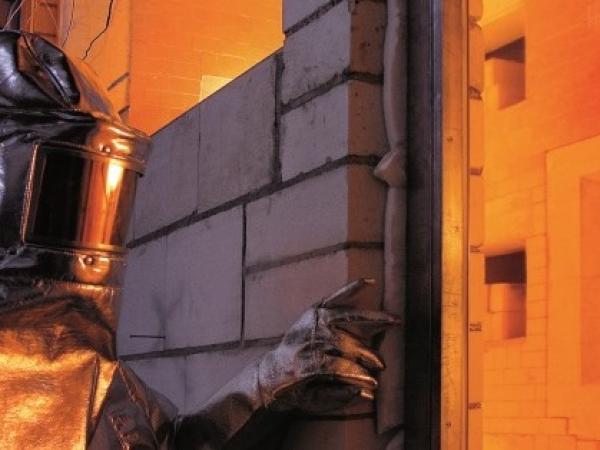 The funny thing about good design is it's easy to miss. The best designs simultaneously add more than the sum of their parts and fade into their surroundings.
That's a trend emerging from the green building space, where sustainable building materials, practices, principles, and ideals remain the priority, but smart design choices are receiving more attention.
Today, green building construction doubles every three years, expanding the reach of its mix of functionality and good design principles, all driven by cleaner and more sustainable manufacturing methods.But what does good design look like in practice? Fire-rated glass offers one example.Unassuming in most cases, it plays a role not only in sustainability, but in building safety.
Standing up to the heat and flames
You'll find fire-rated glass in almost any building you walk into, but if you're like most people, you rarely notice it. This glass is used in doors and windows in hospitals, schools, government buildings, hotels, and many commercial buildings that have a separation of occupancy.
Fire-rated glass windows and doors work like any other, but they're incredibly tough – strong enough to stand up to a blazing fire for 180 minutes, and then get blasted with cold water from a high-pressure fire hose. Fire-rated glass's shock resistance allows it to block fire and smoke from stairways and escape routes while remaining clear and intact, so occupants and firefighters can see what's on the other side of the door before entering a room.
But creating fire-rated glass that both blends into the background and sets a high bar for green building starts with the raw materials.
How fire-rated glass takes its form
Fire-rated glass is never as clear as a regular window, but it can come close depending on what elements go into the glass melt. While a lot of glass-ceramics have a yellow tint to them, SCHOTT has formulated a process for a fire-rated glass with a gray-green tint. That color allows SCHOTT's PYRAN® Platinum to achieve a much better true color rendition that opens up floor plans and improves sightlines in schools, hospitals, and offices.
The process of manufacturing fire-rated glass that blends into a building's design continues once it's out of the furnace. Unlike most other fire-rated glasses, PYRAN® is floated. The molten glass floats over liquid tin as it cools, creating a much smoother surface than visible on other rolled fire-rated glasses.
In design and sustainability, what's left out is just as important as what's added in
The manufacturing process also defines fire-rated glass's environmental friendliness, a growing consideration in new construction. Estimates suggest about 20 percent of all new U.S. commercial real estate construction incorporates aspects of green building practices. These sustainable measures, often in line with Leadership in Energy and Environmental Design (LEED) distinctions, are wise business decisions, too; a LEED Gold certification for an 80,000-square-foot commercial building in Los Angeles resulted in $4.1 million in increased rental income a few years ago.
LEED certification that designates the most sustainable and efficient building designs, is built on the points earned from design, construction, operation, and maintenance practices. Good design principles are now a major aspect of sustainable building, as well-thought-out design can drive down energy costs and make buildings more efficient. Plus, materials designed to be energy efficient and greener can outperform their conventional counterparts.
PYRAN® contributes to LEED points in new building construction, earned through its clean and efficient manufacturing process. It's produced without the toxic heavy metals arsenic and antimony, which are commonly used in glass processing. SCHOTT also uses recycled graywater to limit the impact of manufacturing. This green manufacturing process earned PYRAN® Cradle-to-Cradle certification.
When well-designed materials match good practices
Does it accomplish its main task without being too complicated to use? That's the test of good design. But we should expand that question to materials as well: Does the material accomplish its task while bettering the entire design of its environment? With the right manufacturing process and a goal of sustainability in mind, the answer to both is yes.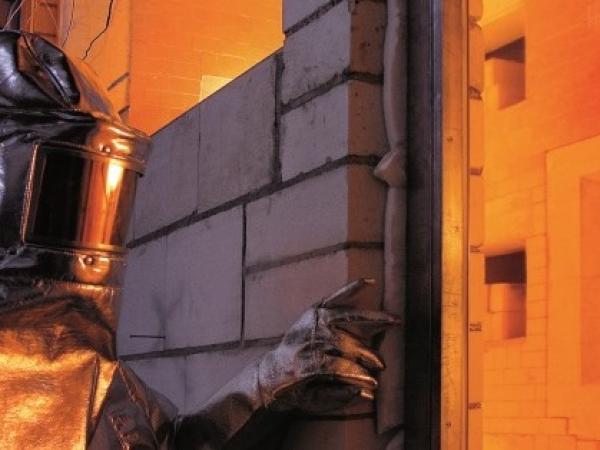 600
450
www.blog.us.schott.com
2016-01-29T12:00:00
Tested by fire: Why eco-friendly fire-rated glass is good design, great building practice
glassonweb.com