Glaston is launching its new brand to communicate the full strength of the new Glaston.
Glaston has now strengthened its commitment to being the innovative technology leader and enabling its customers to realize their highest ambitions in glass. This means Glaston is delivering on its promise of enabling to build a better tomorrow through safer, smarter and more energy-efficient glass solutions.
The new Glaston brand now better captures the broader, more versatile offerings after the acquisition of Bystronic glass in 2019.
"We're stronger together," says Glaston's acting CEO Sasu Koivumäki about the joint state-of-the-art portfolio. "The new Glaston is built on two central pillars. The first is our modern technical expertise. We are highly innovative, strong in IoT and data-driven optimization. This allows us to lead the way by providing the most advanced technological solutions for both machines and services. The second pillar is our strong ability to deliver value to our customers for their success." 
Over the decades, Glaston has earned an unmatched reputation for understanding the challenges that glass processors face as markets evolve over time. New developments in automation, optimization and digitalization are always pursued with the customer in mind – and implemented to provide improved productivity and greater efficiency.
These two pillars differentiate Glaston and are the source of Glaston's delivery of greater value to glass processors, allowing them to stand out in their own chosen markets.
Building trust by seeing it through
The new era of "Seeing it through" expands the breadth of Glaston's earlier brand promise. Today, this promise includes continued development, constant renewal – ongoing commitment to customer success. "Seeing it through" also extends the opportunities for Glaston to build long-lasting partnerships and steadfast trust with customers.
Trust in Glaston is built on the company's unrivaled passion for glass, decades of experience and references from all around the world. Glaston is seeing it through – and delivering on its promises and vision for the future of glass.
Innovation faster forward
The new Glaston has a long history and rich heritage in technological innovation. The company aims to accelerate the development of game-changing innovations and emerging glass technologies by joining forces with others, aligning our capabilities with strong partnerships.
As a technology leader, Glaston will be actively shaping the glass processing industry and taking the lead in defining its future, especially by supporting energy efficiency and combating climate change.
"We see glass as a way for the world to create a smarter, more efficient and sustainable transformation. The new brand and its story embody all that Glaston delivers to customers to help make this a reality," concludes Sasu Koivumäki.
Glaston seeing it through - architectural glass processing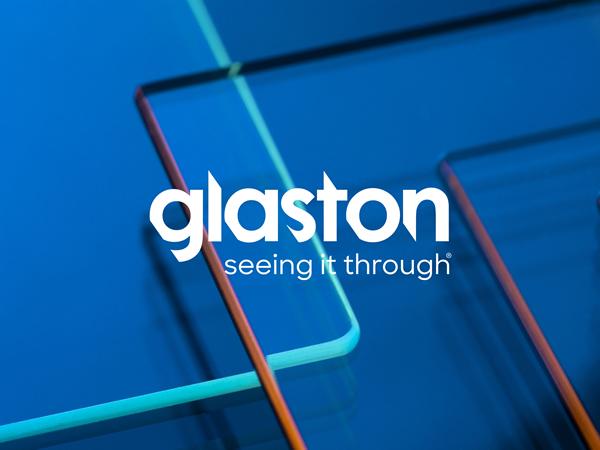 600
450
glaston.net
2020-11-11T07:45:00
Stronger together with new branding – The new era of Glaston seeing it through
glassonweb.com