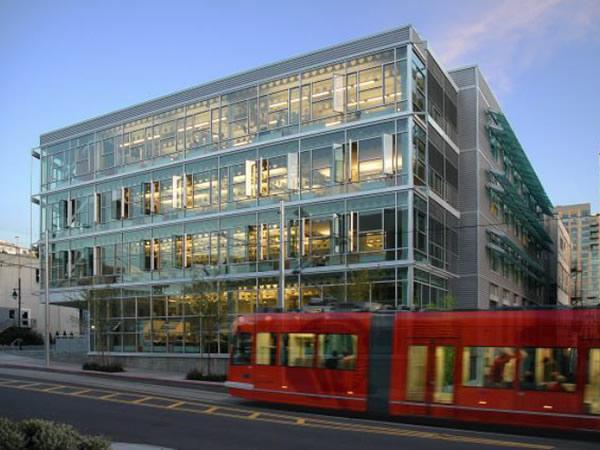 Photo source
By Weber Thompson
Proprietary quad-silver coated glass gets "Oscar of Innovation" for industrial research
Vitro Architectural Glass (formerly PPG Glass) won an R&D 100 Award from R&D Magazine for the development of Solarban® 90 glass, the first product to feature its proprietary "quad-silver" coating technology.
The award, regarded as the "Oscar for innovators," was presented to representatives of Vitro Glass at the 54th Annual R&D 100 Awards and Technology Conference on Nov. 3 in Washington, D.C.
Dennis O'Shaughnessy, research and development director, Vitro Glass, said that Solarban 90 glass incorporates a fourth "nano-layer" of silver with nanoparticles that product developers can manipulate to control its reflectivity, color and solar performance.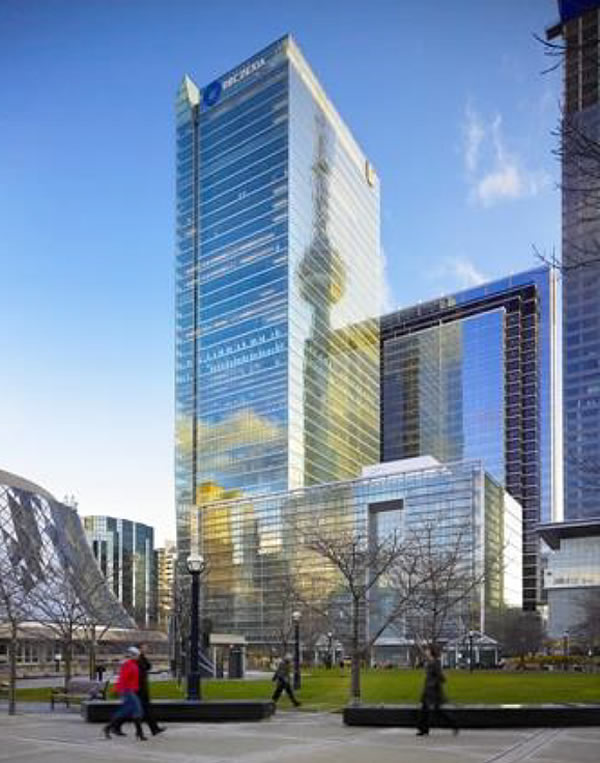 "Quad-silver coating technology is a major technical advance that has implications beyond the debut of Solarban 90 glass, as it will enable us to generate new glass appearance and performance combinations that architects desire, and that other glass manufacturers cannot easily replicate," he explained.
Dick Beuke, vice president, U.S. and Canada, Vitro Glass, said the R&D 100 Award reinforces Vitro Glass's commitment to meeting the evolving demands of architects, glazing contractors and glass fabricators.
"The core values driving our business are innovation and customer service," he said. "That is why we're investing $55 million in a new state-of-the-art MSVD (magnetron sputtered vacuum deposition) coater, as well as expanding our investment in the Vitro Glass Research and Technology Center."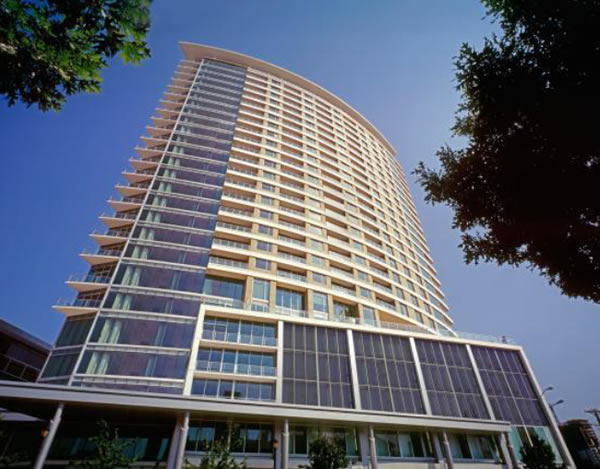 Solarban 90 glass was created with input from architects to fulfill their requests for a clear, neutrally reflective architectural glass that delivers enhanced solar control.
Combined with clear glass in a standard 1-inch insulating glass unit (IGU), it has a solar heat gain coefficient (SHGC) of 0.23, visible light transmittance (VLT) of 51 percent and a light-to-solar-gain (LSG) ratio of 2.22. Interior and exterior reflectance rates are 12 percent and 19 percent, respectively.
Solarban 90 glass also is available on Vitro Glass's complete array of performance-tinted glasses, including Atlantica ®, Azuria®, Optiblue®, Optigray®, Pacifica®, Solarblue®, Solarbronze®, Solargray® and Solexia® glasses, as well as Starphire Ultra-Clear™ glass.
The R&D 100 Awards recognize excellence across a wide range of industries, including telecommunications, optics, high-energy physics, materials science, chemistry and biotechnology.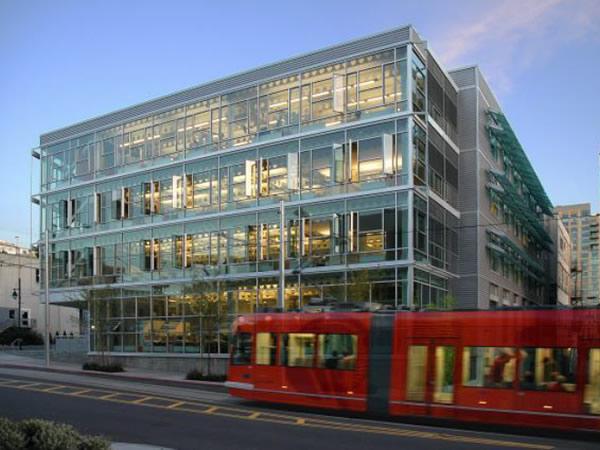 600
450
www.vitroglazings.com
2016-11-11T13:35:00
Solarban® 90 glass by Vitro Architectural Glass wins R&D 100 Award
glassonweb.com