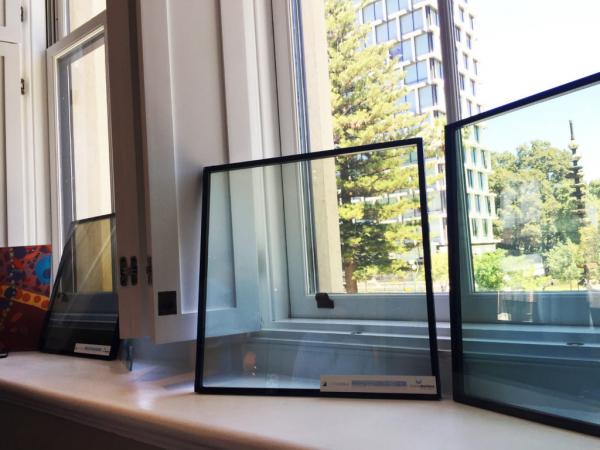 Photo source
coolingbros.com.au
Cooling Brothers is very proud to announce the launch of ULTRA COOL-E, a new generation in double glazing.
When it comes to state of the art, high performance glass and the ultimate in thermal insulation, this new addition to our quality range ticks all the boxes!
Ultra Cool E is a soft coat Low-E product of superior performance with triple silver coating using twin magnetron sputter technology. It is currently the best available performance in regards to high VLT (Visual Light Transmittance) and low SHGC (Solar Heat Gain Coefficient).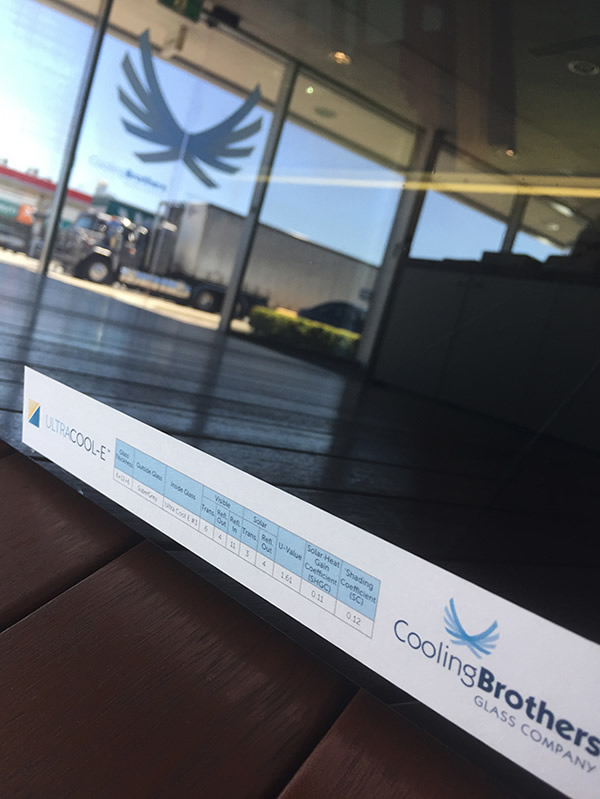 This means it offers high neutral visual light, insulation and superior solar control. These three factors are increasingly important as thermal performance and improved energy efficiency have become critical considerations in building design, whilst maintaining uncompromising views.
Essentially double glazing helps regulate the difference between internal and external temperature but it can also reduce sound transmission, therefore with Ultra Cool-E you will have a comfortable environment in more ways than one.
In addition to standard clear glass, Ultra Cool-E is available in  Green, Grey, Bronze and Dark Grey. These options offer even lower reflectance, reduced glare and improved solar control.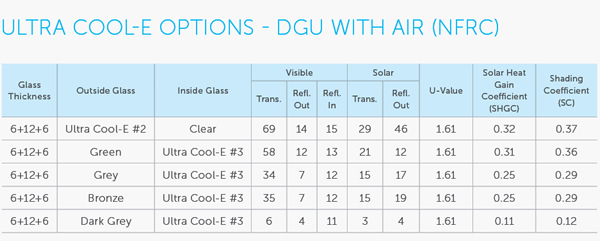 Important notes
The performance values shown above represent NOMINAL VALUES for the center of glass with no spacer system or framing.
Slight variations may occur due to manufacturing tolerances, point of manufacture, and type of instrumentation used to measure the optical properties.
For configurations which include ceramic frit coating, the actual values may vary significantly based upon the thickness and composition of the frit. For configurations with coatings laminated facing the PVB, there may be a noticeable color change.
Cooling Brothers recommends a full size mock-up be approved. Calculations and terms in this report are based on NFRC 2010.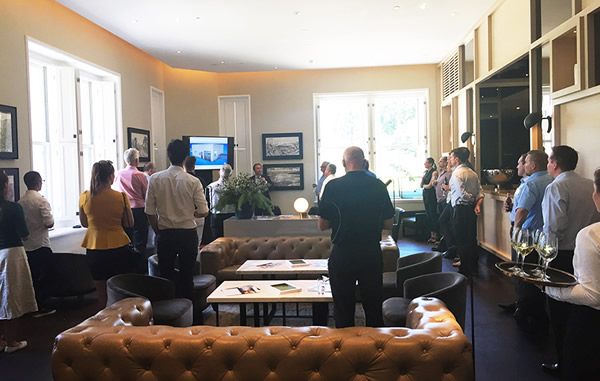 INDUSTRY EVENT AT THE COMO
On November 23rd we welcomed industry professionals to lunch at Como The Treasury to view the Ultra Cool-E range and learn from our experts about how it is made, understand the benefits, opportunities and superior performance of this fantastic new DGU.
Thank you to our guests and speakers for making it a very enjoyable and informative afternoon. We are very proud and excited to be the only supplier of this high quality product in Australia.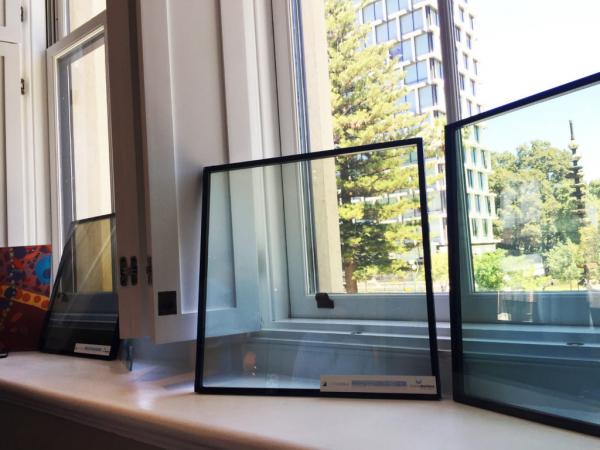 600
450
coolingbros.com.au
2016-11-28T06:10:00
Product Launch: Ultra Cool-E
glassonweb.com