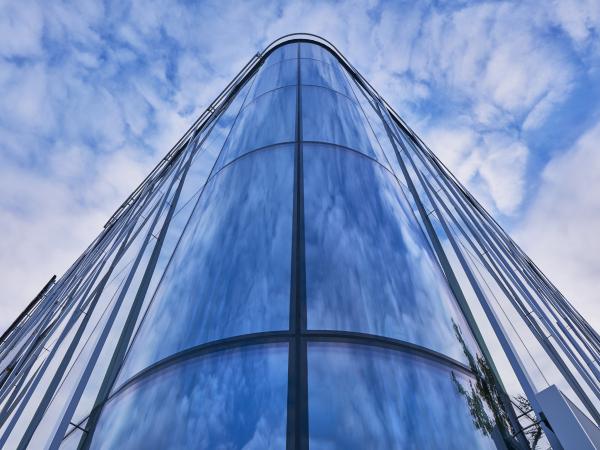 The marking confirms cylindrically curved tempered and laminated glass performance in accredited, independent research laboratories.
Press Glass set an example for the industry by developing and issuing the European Technical Assessment (ETA), i.e., a documented assessment of the curved glass performance in accordance with the relevant European Assessment Document (EAD). This was achieved thanks to the efforts of the certification department and in cooperation with the Technical Assessment Department of the Institute of Ceramics and Building Materials in Kraków (Poland).
According to Regulation (EU) No. 305/2011 of the European Parliament and of the Council, any construction product for which a harmonized standard exist should be marked with CE marking. A product without its harmonised standard or whose performance with respect to its essential characteristics cannot be fully assessed in accordance with an existing harmonised standard, requires European Assessment Document and consequentially European Technical Assessment.
Until now, no harmonised standard was developed for cylindrically curved glass, therefore its use in a specific facility was only conditional. Due to the growing demand for these products, Press Glass has taken steps to enable the assessment and labeling of cylindrically curved glass in accordance with EU regulations. As a result of cooperation with the Łukasiewicz Research Network - Institute of Ceramics and Building Materials (ICiMB), the European Assessment Document, and consequentially the European Technical Assessment No. 20/1043 was developed and officially issued on May 19, 2023.
"First of all, the EAD had to be developed. This process is time-consuming as it consists of several stages, inter alia the development of the document, consultation with European technical bodies, and consultation with and final approval of the European Commission. Only an approved EAD could be the foundation for the ETA development. Initial Type Test (ITT) and performance tests carried out for each product type are of high importance here. Due to the rather wide range of product types in our portfolio, we had to plan, produce and test an immense amount of samples. It took about two years to develop each of the documents individually (EAD followed by ETA). I would like to take this opportunity to thank the Łukasiewicz Research Network - Institute of Ceramics and Building Materials in Kraków for excellent cooperation," - said Tomasz Ślusarek of Certification and Testing Department at Press Glass.
Regarding the assessment of cylindrically curved glass performance, European Technical Assessment (ETA) is at the moment very unique document for Press Glass. It confirms the performance assessment of cylindrically curved tempered glass and cylindrically curved laminated glass conducted by Press Glass in accredited, independent research laboratories according to the methodology indicated in the relevant EAD.
We make every effort to deliver products, the high quality of which is confirmed with appropriate technical documentation prepared in accordance with the European market requirements. In alignment with our mission, we focus strongly on modern technologies, knowledge and development. The European Technical Assessment (ETA) obtained by us for curved glass is proof that we have the know-how to produce cylindrically curved glass that meets the technical and safety standards set by the EU. ETA provides us a significant competitive advantage entitling Press Glass to use the CE marking on cylindrically curved glass. The CE mark confirms that cylindrically curved glass produced by Press Glass meets all safety requirements," said Tomasz Ślusarek of Certification and Testing Department at Press Glass.
The ETA issued for Press Glass certifies that Press Glass is currently the only company in Europe authorized to issue declarations of performance for cylindrically curved, tempered, and laminated glass in compliance with the aforementioned Regulation 305/2011. This unique achievement allows Press Glass to label our products with the European CE marking in the only possible way for this group of products, thus confirming both their high quality and compliance with the highest safety standards.
THE IMPORTANCE OF "CE" MARKING
The CE marking of construction products brings significant added value in ensuring that all countries in the EEA area must authorise their sale. Furthermore, public authorities cannot demand any additional markings, certifications, or additional testing of such products, and thus their manufacturers or distributors can offer them in any country on the European internal market based on the same documentation. Therefore, with full confidence and based on the appropriate classification presented in the declaration of performance, the glass produced by Press Glass in accordance with ETA 20/1043 can be presented as safety curved tempered glass or safety curved laminated glass.
ETA - https://pressglass.com/wp-content/uploads/2023/07/ETA-do-plakietki-PressGlass.pdf
Evaluation Report of ETA - https://pressglass.com/wp-content/uploads/2023/07/ETA-do-plakietki-PressGlassER.pdf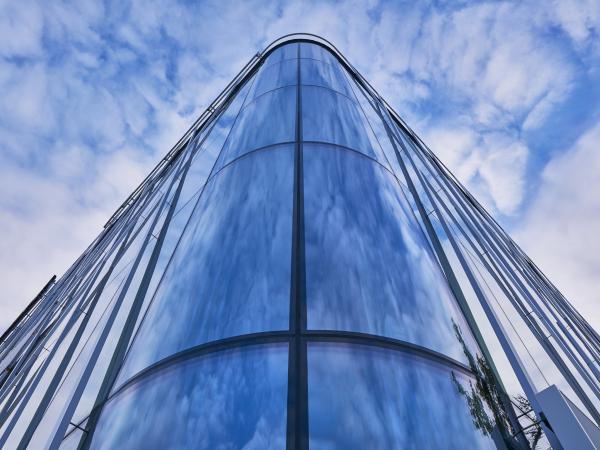 600
450
Press Glass
2023-07-20T08:00:00
Press Glass Receives CE Marking for Cylindrically Curved Glass
glassonweb.com