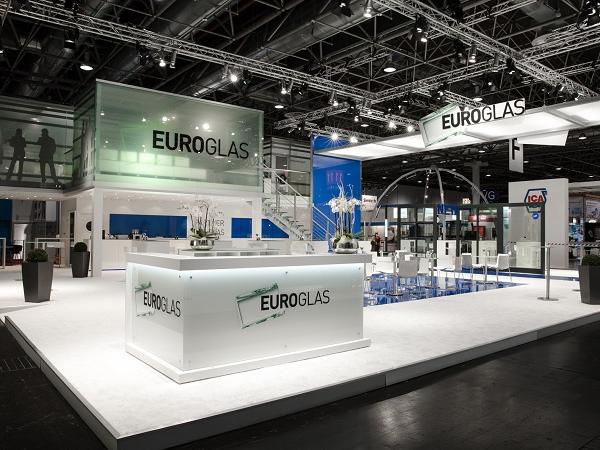 Photo source
www.euroglas.com
At leading global trade fair for glass, glasstec 2018 in Düsseldorf, EUROGLAS was represented with a large two-storey stand in Hall 11, stand D12.
This year, the international company was presenting a whole range of multifunctional façade glasses: The focus was on the SILVERSTAR COMBI and SILVERSTAR SELEKT glasses which not only combine thermal insulation and sun protection but also deliver outstanding light transmittance ratings.
Thanks to the diverse, coordinated properties, the SILVERSTAR glazing offers a wide range of products and meet all the key requirements for a modern and sophisticated architecture with individual design features.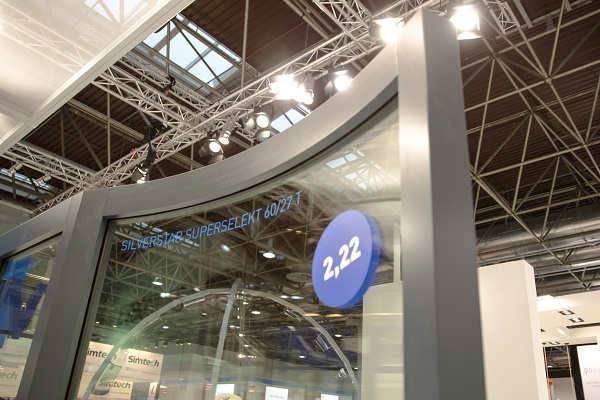 In designing the trade fair stand, a radiant EUROGLAS blue was fitted to selected wall surfaces as well as the central floor surfaces. EUROLAMEX laminated safety glass, with a blue filter between the two panes of float glass, was used for this purpose.
In addition, it was decided to opt for float glass which has a greenish shimmer and as such picks up the glass pane in the EUROGLAS logo as a design element. The refreshing colours of the trade fair stand not only represent the EUROGLAS CI but also symbolise the company's innovative approach and courage to seek further development.
In addition to the CI colours, the dimensions of the base glass lines of EUROGLAS served to provide a creative foundation. Three fully glazed blocks containing the large float glasses were placed on the upper floor of the trade fair stand. The construction of the stand simultaneously 'takes a back seat' to the glass and as such also puts the transparent material in the spotlight.
The façade glazing with individual SILVERSTAR layer design, showcased on the trade fair stand, not only fulfils key functions such as thermal insulation and sun protection – it also looks good. A curved as well as a printed version on the stand show that the glazing not only meets all the requirements for energy efficiency and a high level of room comfort but also offers ample scope for individual design.
With the plants in Hombourg (France), Haldensleben and Osterweddingen (Germany) and Ujazd (Poland), EUROGLAS has secured the independent supply of base glass for the processing plants of the Glas Trösch Group as well as of its partners and external clients.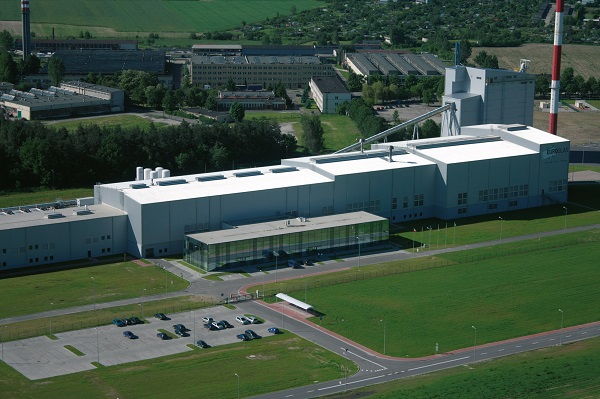 In addition, thanks to its own coating systems in the Haldensleben and Ujazd plants, EUROGLAS also provides for the production of thermal insulation and sun protection glazing, as well as noise insulation glass and is therefore able to supply glass processing companies direct. The Ujazd plant, which opened in 2009, alone produces around 1,000 tonnes of float glass every day. In early 2019 the Polish plant will be increasing its capacity by 2/3.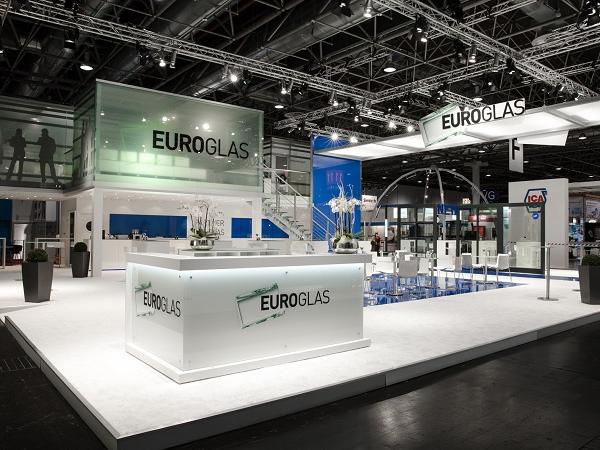 600
450
www.euroglas.com
2018-11-05T11:08:43
Perfectly harmonised – EUROGLAS at glasstec 2018
glassonweb.com