Scheduled for completion at the end of 2011, Oregon State Hospital's new, modern, mental health care facility in Salem will replace the infamous landmark known as the J Building.
The original building, opened in 1883, provided the setting for the 1975 Oscar-winning film "One Flew Over the Cuckoo's Nest." Initially called the Oregon State Insane Asylum, it was the oldest functioning psychiatric facility on the West Coast.
Part of the $458 million Oregon State Hospital Replacement Project, the 620-bed hospital is one of two new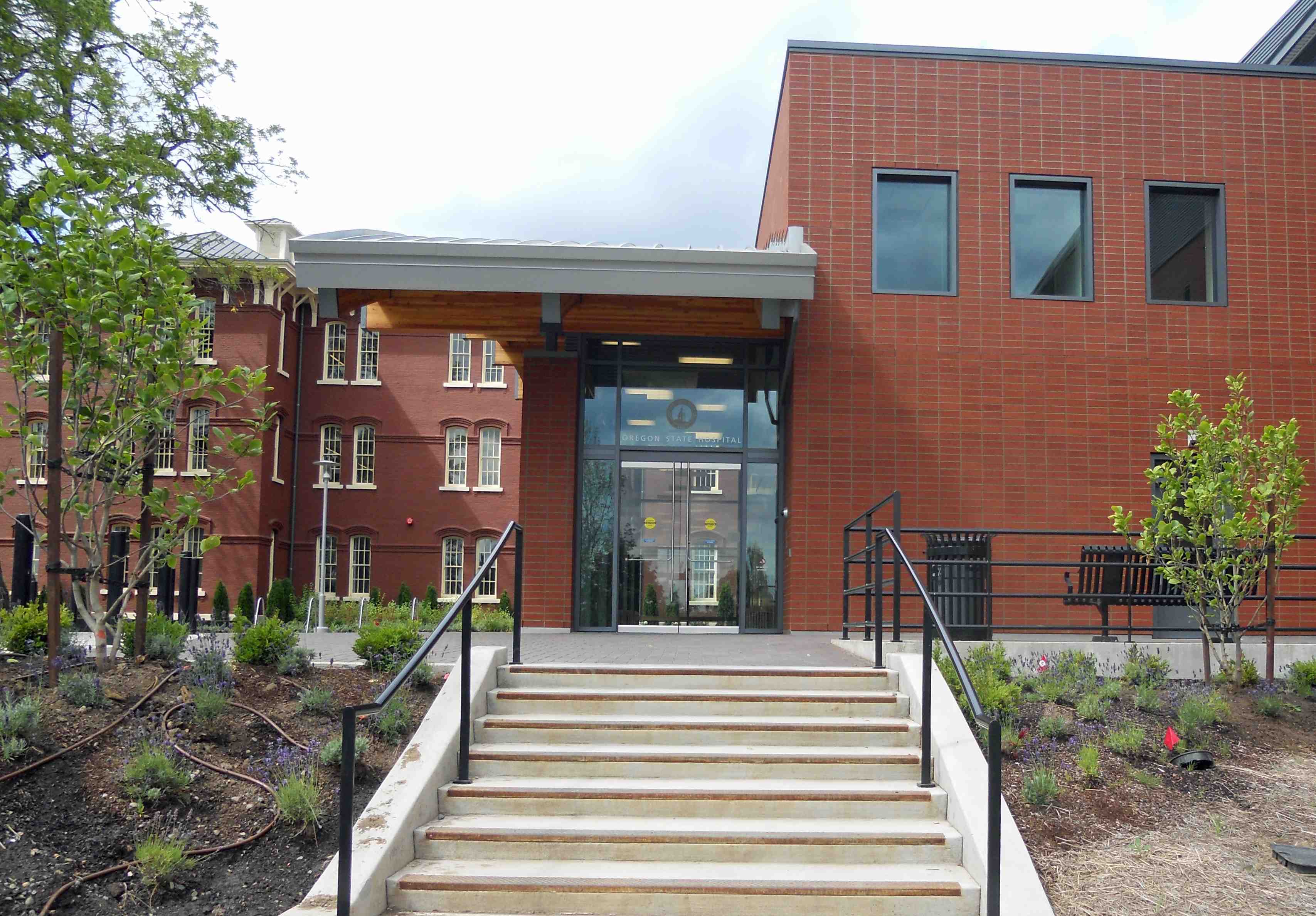 state-operated psychiatric facilities that will replace the existing Oregon State Hospital (OSH). Designed collaboratively by architects HOK and SRG Partnership, the new 870,000-square-foot Salem facility features spaces for staff offices, patient housing, counseling and treatment rooms, and indoor and outdoor recreation areas. The building's occupants will enjoy natural light and views within a safe, comfortable interior thanks in part to Wausau Window and Wall Systems.
Because of the age, condition and layout of the 128-year-old J Building, complete structural renovation was not an option. However, a portion of the historic facility — a four-story structure known as the Kirkbride Building — could be restored and refurbished. "Updating a 19th century building to 21st century standards was challenging," said Patricia Feeny, spokeswoman for the OSH Replacement Project. "Workers needed to remove asbestos and lead paint, and then add steel rebar, layers of sprayed concrete and new wooden beams. The landmark cupola also was restored and returned to its perch atop the Kirkbride."
Perhaps the greatest undertaking was replicating more than 500 windows in the Kirkbride Building. "The entire OSH campus is on the National Register of Historic Places, so it was important that as many historic features of the Kirkbride Building be preserved," said Feeny. "At the same time, we had to meet state mandated energy and safety requirements."
General contractor Hoffman Construction Co. and glazing contractor Mountain Glass selected several Wausau Window and Wall products for the replacement project. To meet the building's historic aesthetic, sash muntins were created to match the original windows in material and design. More than 430 Advantage by Wausau® 3250 Series project-in casement and 3150-DHT Series double hung tilt windows were used throughout the building, plus 117-square-feet of Wausau's SuperWall™ system.
As part of the Advantage by Wausau standard product offering, all of these products are available on an accelerated delivery schedule and are backed with an industry-leading warranty of up to 10 years. The windows also meet the industry's most stringent testing for air, water and structural performance.
To ensure the highest levels of patient safety and security in mental health care areas, more than 125 psychiatric-grade 4000i Series windows were installed at Kirkbride. AAMA AW-120 rated, these windows are "drop tested" for interior human impacts up to 2000 foot/pounds.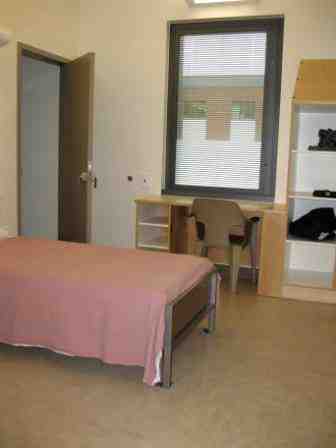 "If a patient impacts the window, energy must be transferred sequentially through glazing infill, frames, hardware, anchorage and substrates," explains Wausau's health care market manager, Lisa May, LEED® Green Associate. "Two thousand foot-pounds of energy, as imparted by the human impact drop test apparatus, simulates the shoulder impact of a 200-pound person moving at 25 feet per second." (Click here for test video.)
With the design team in mind, she cautions, "It's important to note that appropriate minimum requirements for interior human impact performance depend on application, occupancy and level of supervision, as well as other project-specific parameters. Consultation with on-site medical and security staff is encouraged, with special consideration given to pass/fail criteria. Simulation of physical attack with objects likely to be accessible to occupants also may be advisable. The design employed for OSH Replacement Project has been successfully used for more than 20 years, on scores of institutions nationwide."
May also notes that as the practice of psychiatric care has improved, so has the environment in which the care is provided. "Modern health care facilities are seeking to create a more home-like and healing atmosphere than in the past, Thanks to advances in technology and materials, a safe and secure setting can now include natural light and unrestricted views to the outside that both patients, visitors and staff can enjoy."
Wausau's psychiatric windows allow natural light into every room. The integral between-glass blinds minimize maintenance, while managing light and glare. Operable units allow for cleaning or custodial ventilation. Insulated units optimize thermal performance to manage unwanted heat gain in summer and heat loss in winter. These features also contributed to meeting the building's energy efficiency and green building goals as defined by the Oregon State Energy Efficient Design Program.
Further contributing the OSH's green goals, all of Wausau's window systems are manufactured using a high percentage of recycled aluminum content. For Kirkbride, this aluminum framing was painted by Linetec using a 70 percent Kynar® 500 polyvinylidene fluoride (PVDF) resin-based coating. This finish meets the highest performance criteria of AAMA 2605. The reliability and durability of this painted finish helps reduce maintenance, repair and replacement. Linetec's finishing facility safely captures 100 percent of the volatile organic compounds (VOCs) released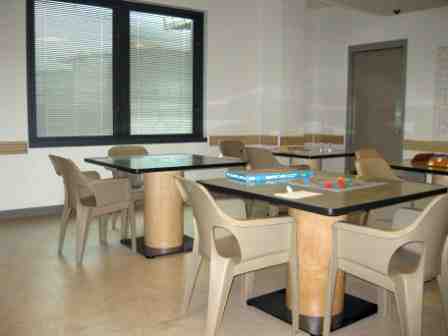 in the painting process, and destroys these captured VOCs with 98.5 percent efficiency at the factory — before the materials arrive at the building site.
When completed, the renovated Kirkbride Building will house approximately 350 of the hospital's 1,700 employees. It also will house patient community services and a 2,500-square-foot museum with artifacts from Oregon's mental health system's history. A smaller psychiatric hospital is planned for Junction City and is scheduled for completion in 2014.
Oregon State Hospital, 2600 Center Street, Salem, Ore.
Owner: The Oregon Health Authority, State of Oregon, Addictions and Mental Health Division

Master planning: KMD Architects; San Francisco

Project management: CH2M HILL, Inc.; Englewood, Colo.

Architects: HOK; and SRG Partnership; Portland, Ore.

General contractor: Hoffman Construction; Portland, Ore.

Glazing contractor: Mountain Glass; Canby, Ore.

Glazing systems – manufacturer: Wausau Window and Wall Systems; Wausau, Wis.

Glazing systems – finisher: Linetec, Wausau, Wis.
600
450
Wausau Window and Wall Systems
2011-09-30T13:00:00
Oregon State Hospital relies on Wausau's window systems to replace, modernize the historic Salem psychiatric facility
glassonweb.com