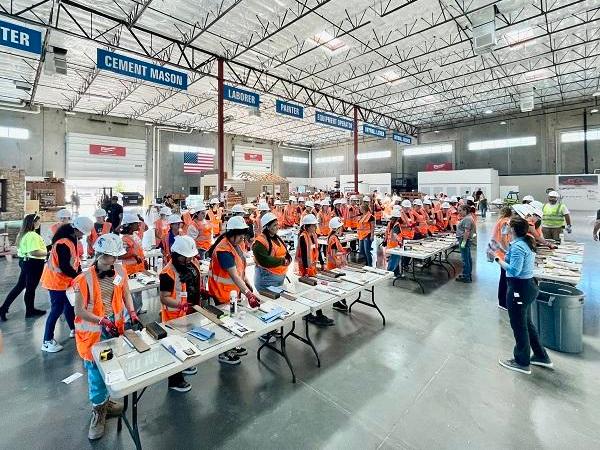 Photo source
www.glass.org
70+ students learn to cut and seam glass
NGA's Andrew Haring recently attended Camp NAWIC, an event sponsored by the National Association of Women in Construction (NAWIC), and hosted by Associated General Contractors of America, to mentor girls in grades 8-12 interested in learning more about the construction industry. For the first time in 2023, event organizers included glass into the program, pitched and hosted by Kristie Rehberger, General Manager of A Glasco (NGA Member) and Founding Member and President of California Glass Association. The event furthers NGA's goal to encourage more young people to choose a career in skilled trades by providing hands-on experience and training that exposes them to promising career paths in construction.
Volunteers also included multiple glaziers from A Glasco, Casey Weir of Rountree Glass Co. and Christy Sellers of Lemon Grove Glass & Supply.
NGA thanks Frameless Hardware Company and Glasswerks Los Angeles for donating the equipment and materials used at the event.
Important facts that highlight the importance of workforce development events:
Women numbered 10.9 percent of the entire U.S. construction workforce in 2022. – U.S. Bureau of Labor Statistics
Over the next 10 years, one-third of skilled trades pros will retire at a faster rate than younger workers enter the field to replace them, leaving more than 3 million skilled trade jobs unfilled by 2028.
53 percent of Glass Magazine Top Glazier Report respondents said they had more difficulty finding workers than the previous year.
Andrew Haring posted a recap and video highlight of the event on his LinkedIn page.
TRAINING RESOURCES
MYGLASSCLASS.COM
WORKFORCE DEVELOPMENT AND RAPS
Our workforce and onboarding toolkit
Our Registered Apprentice Program one-pager
EXPERT INSIGHTS 
Articles on training, workforce, and speaking to the next generation from Glass Magazine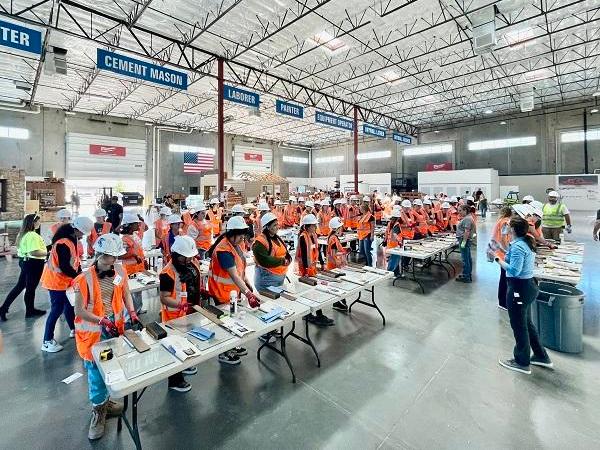 600
450
www.glass.org
2023-06-30T07:30:43
NGA and Member A Glasco Participate in Camp NAWIC to Promote Glazing Careers
glassonweb.com