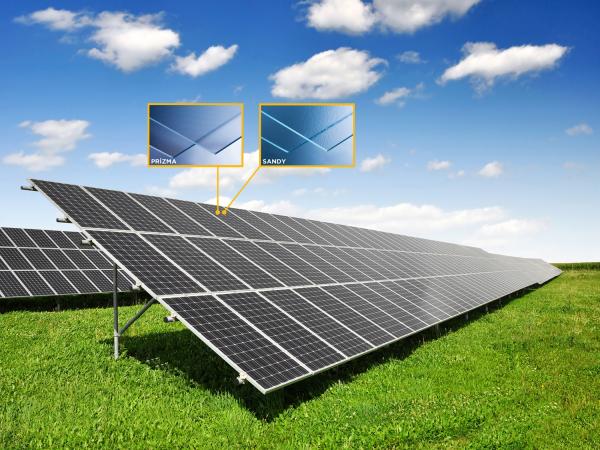 Maximum efficiency in solar panels thanks to solar glass with new AR coating technology   Şişecam Flat Glass introduces a new product to the industry: Solar Glass with special method Anti-Reflective Coating.
The new product reduces reflection of the sunrays hitting the solar panel, thus ensuring maximum penetration into the module. This in turn maximizes the yield of solar energy systems.
In an effort to address panel manufacturers' need to capture maximum sunlight, Şişecam Flat Glass has now introduced its new method Anti-Reflective (AR) Coating, the result of intense R&D efforts and a major investment.
Having a structure that minimizes the reflection of the sunlight that reaches the module, "Solar Glass with AR Coating" increase the performance of solar panels by allowing the rays to penetrate into the module. Featuring two patterns named "Sandy" and "Prism" the low-iron patterned glasses render a more elegant appearance to the modules thanks to their visual features.
Providing maximum yield from daylight with an additional light permeability, this new product increases sunlight penetration to 94-95%, helping the panels generate more power. In other words, the panels perform better and provide maximum efficiency.
Şişecam Flat Glass has introduced this new product with a view to raise awareness about solar energy and contributing to the development of the industry in accordance with its principles of social and environmental responsibility. The new product promotes module installations, an eco-friendly alternative for the entire industry by reducing the consumption of fossil fuels.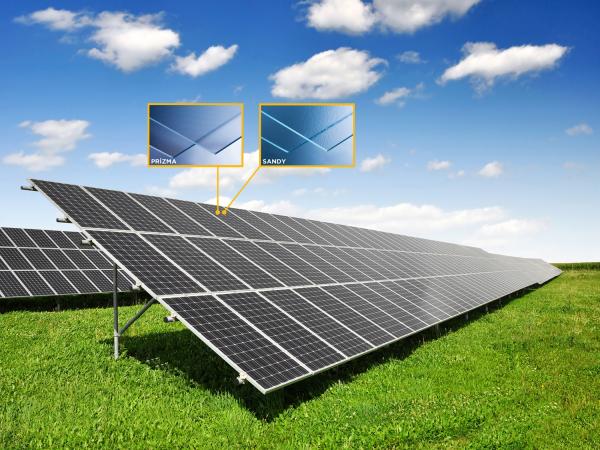 600
450
Şişecam Flat Glass
2016-04-08T13:00:00
New Technology Anti-Reflective Coating by Sisecam Flat Glass
glassonweb.com