Photo source
www.madico.com
Optically‐clear protection film for vehicle windshields protects against road hazards.
Madico Inc., one of the world's leading manufacturers of automotive, solar, and safety and security films, introduces ClearPlex® Windshield Protection Film.
ClearPlex® Windshield Protection Film is an optically‐clear, impact resistant exterior film for automotive windshields that protects against cracks, chips, and scratches; it is ideal for luxury cars, bus fleets, trucks, recreational vehicles, and construction equipment.
"Driving is a huge responsibility, and current roadway conditions bring significant challenges to a driver's windshield," said David Jensen, ClearPlex® sales development manager. "ClearPlex® Windshield Protection Film absorbs the impact of rocks and road debris, leaving windshields in pristine condition, ultimately safeguarding drivers' investment and safety."
ClearPlex film allows luxury vehicle owners to protect the integrity of their automobiles' high‐end features by reducing the need for windshield replacement. Fleet owners will also benefit from less vehicle maintenance and downtime.
Manufactured and distributed by Madico, the transparent film helps prevent glass from shattering; keeping the windshield intact in the event of an accident. The film also protects a vehicle's interior and passengers against 99.9 percent of the sun's harmful UV rays and provides faster run offs of rain and snow.
As windshields increase in price, protection becomes essential. "We estimate that we have saved $620,000 in windscreen replacement over the past year," said Geoff Bell, Reliability Officer for Metro Trains Melbourne in Australia.
"Once I was introduced to ClearPlex, I knew their product would become essential to the protection of windshields," said installer Mario Gamurot of CS Specialties. "The increasing costs of windshields, makes ClearPlex's technology a no‐brainer for drivers."
The ClearPlex® Windshield Protection Film is guaranteed not to peel, bubble, crack or yellow while under the warranty period. The base film type is polyester and has a thickness of four millimeters.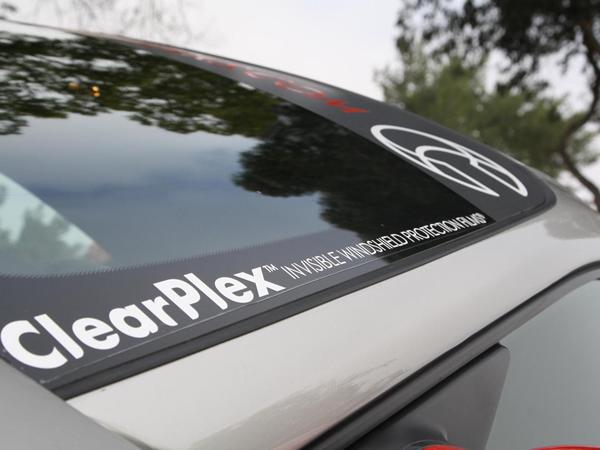 600
450
www.madico.com
2017-08-24T11:30:00
Madico, Inc. Introduces ClearPlex® Windshield Protection Film
glassonweb.com