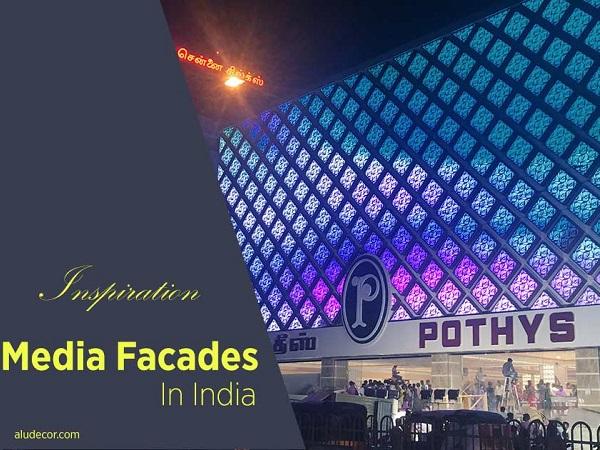 Photo source
aludecor.com
Gone are the days when media facades were exclusive to the West. Over the past few years, this beautiful lighting concept has taken baby steps and is gradually gaining popularity in India.
The very concept is to make the building look outstanding and to impart an individual character to it after sunset. Especially, it is catching up fast in the retail hubs. Here light is used to highlight architectural details and create a drama.
Media facades fits in perfectly with our 24/7 lifestyle. The building looks equally attractive at day and night. Until recently, only wall washers and floodlights were used to light up a building at dark.
With media facades coming in vogue, the building comes alive at night with beautifully lit LEDs. Facade Integrated lighting mechanism is used to put together the media facade. The lighting can be customized and it is a powerful tool to interact with people.
Industry experts feel this lighting concept has a huge scope in India. It is a revolution in the architectural arena and a phenomenal jump from floodlight washers. According to them, this concept is relatively new in our country and has not yet been explored totally.
"In Tamil Nadu, only nineteen to twenty buildings have media facades. But it is catching up gradually. Cities like Delhi, Mumbai, Ahmedabad, Kolkata and Bangalore also has good scope", says Mr. M. A. Chandrasekhar, Director of SE LED Technology.
According to Mr. Chandrasekhar, maintenance is not much of an issue too. With periodic supervision, media facades hardly give any trouble. "12 of my projects are remotely managed & controlled from the headquarters and a maintenance site visit once in three months is just enough", adds Mr. Chandrasekhar.
This system is energy efficient as well.  "Four hours of lighting cost for a spread facade area of 12000 sq. ft. with a 6.5 watts per sq. ft. design is about one thousand and two hundred rupees", asserts Mr. Chandrasekhar.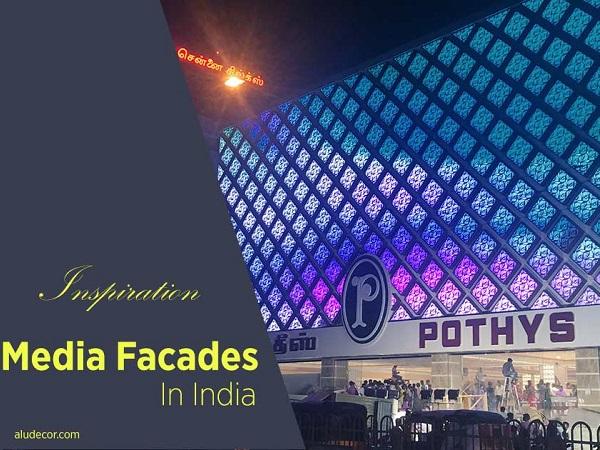 600
450
aludecor.com
2018-02-07T07:00:00
Inspiration: Media Facades in India
glassonweb.com