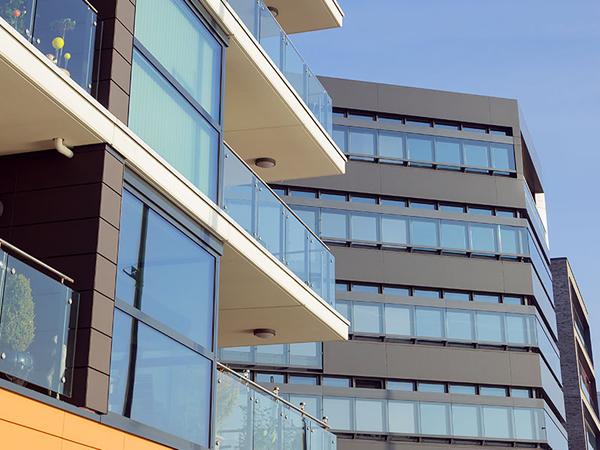 Photo source
www.balustradecomponents.co.uk
With the vast range of imported glass fixings into the market, it is rare to find UK manufacturers who produce hardware such as glass clamps, baluster posts, glass standoffs and more.
This is what makes Balustrade Components UK a unique proposition for construction companies.
Paul Startin, Managing Director of Balustrade Components UK, comments, "We speak to construction and architectural professionals on a daily basis and they are often surprised to learn the fact we manufacture our own glass hardware components.
There are some excellent ranges of imported glass products on the market, but we find that general opinion tells us there is no substitute for products hand-made in the UK. Customers are reassured by having precision engineered glass hardware, made to small tolerances by experienced engineers."
Supporting the glass industry with high quality glass fixings
The Cannock-based glass hardware manufacturer has noticed a strengthening demand for bespoke glass hardware. Housing Developers are approaching the company with a requirement for bespoke hardware for beautiful glass balustrades and juliet balconies within residential developments.
Glass and stainless steel balconies and railings are rapidly replacing traditional materials and styles e.g. iron railings or masonry, due to their greater aesthetic appeal. By integrating the range of glass hardware from Balustrade Components UK, Housing Developers are reassured that their new build structures will benefit from high quality fixtures. Such glass hardware will ensure their houses comply and exceed UK Building Regulations and will reduce the need for any costly remedial work to be needed later down the line.
Glass Installers and Fabricators also benefit greatly from Balustrade Components UK's range of high quality glass fixings. Their Cannock-based manufacturing facility operates 24 hours a day, six days a week. This means if an Installer has an urgent requirement for bespoke glass clamps, for example for particularly thick glass panels, our team of engineers will work through the night to ensure deadlines are met and the hardware is delivered to site on time.
Paul Startin, comments, "We have a great team here at Balustrade Components, where problem-solving is core to our ethos. From our engineers to our technical team, I'm proud to see a 'can-do' attitude that stems throughout our operation.
We work closely with Installers and Fabricators and we know how they operate and what they're looking for in a glass hardware supplier. If they have a particularly challenging project our technical team works with them to create the best solution. As soon as everything is agreed it is put into production right away. There's no worrying about transportation from the continent or beyond, or any requirements being lost in translation. Just a reliable, seamless service.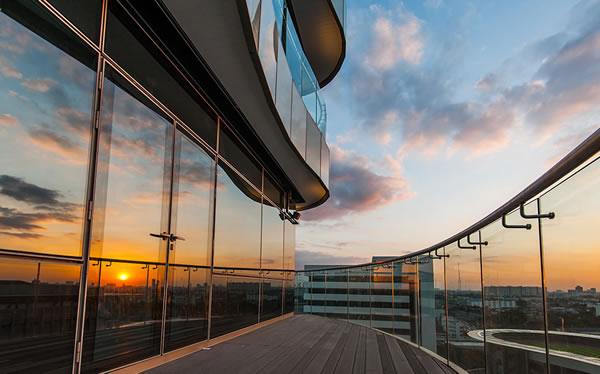 If an Installer has a really urgent requirement, we also stock a range of 'off-the-shelf' products. We know the complexities of construction glazing projects, and sometimes things don't always go to plan. When this happens, we're always here to supply glass hardware to site for projects with extremely challenging lead-times."
It will get even easier to order glass balustrade hardware
To support the growing trend of specifying and installing bespoke glass hardware, Balustrade Components UK are pleased to announce they are in the process of developing a specialist glass hardware brochure.
Balustrade Components UK is a one-stop-shop supplier of bespoke glass hardware and the new brochure will be a concise takeaway of the most popular glazing solutions and products available. The aim is to provide Installers, Fabricators, Merchants, Contractors, Architects and other professionals with a succinct range of glass hardware components.
Paul Startin comments, "We want to create a document that our customers can use as quickly and easily as possible. It will show best sellers and popular glazing options that we feel benefits the Glass and Glazing sector.
It won't be a "here's everything we produce" document as the purpose is convenience and ease-of-use. Customers can then order online in our webshop or just phone up and place an order.
Our new brochure is one of a number of exciting new initiatives we have planned for this year. Further details will be released soon, but our commitment to the Glass and Glazing sector is strengthening by the day.
Our aim is to make a difference in the sector by providing high quality, UK-based manufactured glass hardware, complete with a full end-to-end project assistance for construction projects. Family values are core to our operation and we treat clients with empathy and honesty to build long-standing relationships."
For further information on the range of high quality glass balustrade fixings available, or if you require support with your build project, please contact our friendly, competent team on 01543 624 780, email sales@balustradecomponents.co.uk or visit our website www.balustradecomponents.co.uk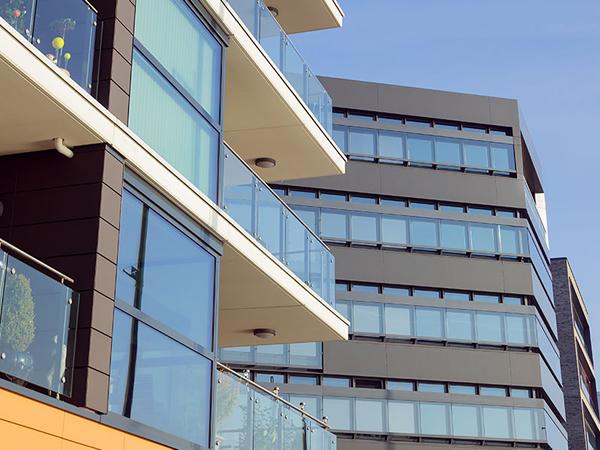 600
450
www.balustradecomponents.co.uk
2019-10-18T07:15:00
Growing support for the Glass and Glazing Industry with bespoke, UK manufactured glass balustrade fixings
glassonweb.com