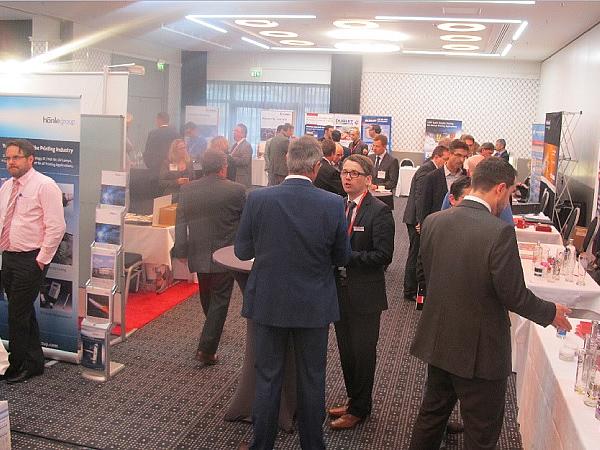 Photo source
www.glassprint.org
During GlassPrint conference sessions, technical experts deliver an extensive series of presentations covering digital and screen technologies for decorating flat and hollow glass.
The programme also attracts industry figureheads as keynote speakers and a specially selected panel of glass decoration experts join together for the GlassPrint LIVE open forum to answer topical questions from the audience.
TECHNICAL PRESENTATIONS WILL INCLUDE:
- 3D-Printing of glass now possible (KIT - Karlsruhe Institute of Technology)
- Digital printing opens a new way of marketing glass bottles (Curvink / TILL)
- Flat glass screen printing market: key industry trends, technologies and geographic markets etc (Smithers)
- Digital glass gilding technology for decoration (Heraeus)
- Achieving perfect results printing directly on bottles with a scalable and easy to use industrial system for screen printing (Gallus)
- Decoration of architectural glass using inkjet printing (Tiger Coatings)
- How to benefit from Cloud Computing and Industry 4.0 as a glass printer (KBA Kammann)
- Screen printing – the importance of a perfect screen (Grunig/SignTronic)
- Inorganic/organic decoration of glass substrates (Ferro)
- Screen printing of hollow and flat glass: Latest developments, advantages of organic inks, effects for the beverage industry (Marabu)
- Atmospheric pressure plasma for patterned inkjet printing and coating on glass (University of Applied Sciences Western Switzerland)
- Ink development which can be tempered up to 1000°C…. compared with other ceramic inks can be printed with a resolution of 1440 dpi (Ormo Print)
- New glass screen printing ink developments (Proell)
More technical presentations due from ColorGATE, ISIMAT, K-Flow and others!
KEYNOTE SPEAKERS WILL INCLUDE INDUSTRY FIGUREHEADS REPRESENTING:
- BV Glas (The Federal Association of the German Glass Industry)
- FEVE (The European Container Glass Federation)
- Glass for Europe (trade association for Europe's manufacturers of building, automotive and transport glass)
- Messe Düsseldorf (organisers of glasstec 2016)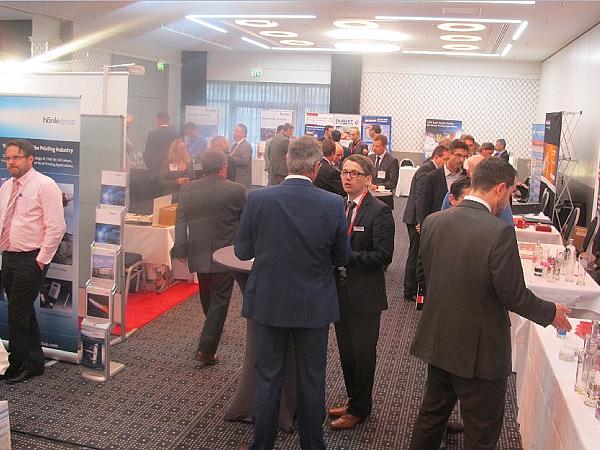 600
450
www.glassprint.org
2017-05-18T07:00:00
GlassPrint 2017 announces conference programme
glassonweb.com