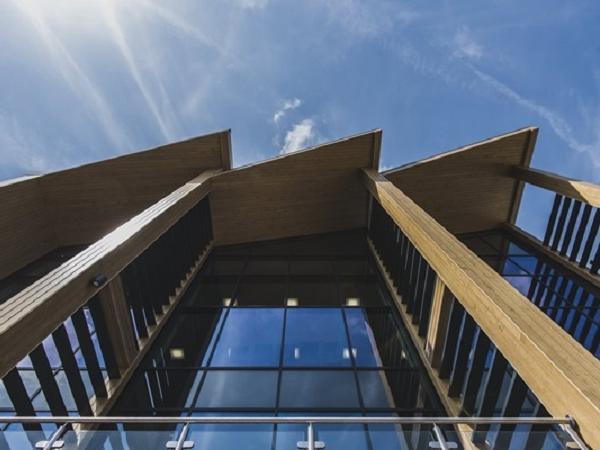 Photo source
www.pilkington.com
As commercial office developments continue to move towards larger, open-plan spaces that can require more power to heat, an over-reliance on the thermostat can drastically increase CO2 emissions and utility bills.
Given that more than a quarter of the heat in most buildings escapes through the windows, specifying the right, low-emissivity (low-e) glass can have a huge impact on keeping developments warm while minimising energy use and carbon emissions.
Emissivity – the rate of heat transfer through a material – is determined by its U-value. Essentially, the lower the U-value, the less heat passes through it (and is therefore lost). For example, ordinary clear, uncoated glass has U-value of around 5.7 W/m2K. The thickness of the glass has little effect on this property.
Low-emissivity glass has a microscopically-thin neutral coating that dramatically reduces heat transfer and reflects interior heat back into the building, preventing it from escaping. Coated low-emissivity coated glass products, such as Pilkington Optitherm™ S1 Plus, can achieve a U-Value as low as 0.5 W/m2K in triple glazing, meaning they help buildings retain more warmth and are ideal for preventing heat from escaping during cold weather.
As an added bonus, low-e glass also increases the effect of a process known as 'passive solar gain' – an aspect of building design that focuses on maximising the use of heat energy from solar radiation. This essentially allows sunlight to heat buildings for free during the colder months.
That said, it's also important to remember that office buildings must maintain a comfortable temperature across all seasons, so it's worth combining low-e with solar-control.– This can be achieved in one product such as Pilkington Suncool™ – in an Insulating Glass Unit (IGU) to avoid buildings overheating during the warmer summer months.
A perfect example of this in practice was our recent project with Slimming World's headquarters in Alfreton, Derbyshire, wherein we used a combination of products – Pilkington Optitherm™ S1 Plus on some elevations and Pilkington Suncool™ 60/31 T solar control glass on others – to ensure a comfortable year-round internal climate.
Whatever the weather, we're proud to lead the way in developing innovative solutions for keeping buildings – and their inhabitants – warm and working.
If you'd like to find out more about our innovative thermal insulation products, click here.
Written by Phil Brown, European regulatory marketing manager at Pilkington United Kingdom Ltd.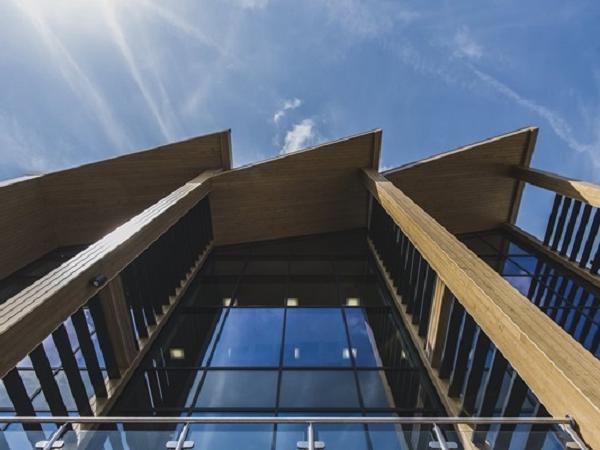 600
450
www.pilkington.com
2019-03-12T09:30:00
Freeze your bills: how thermal glazing helps buildings retain heat
glassonweb.com