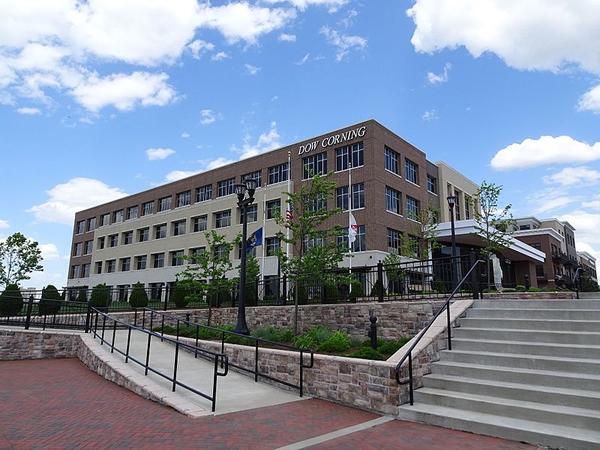 The global silicone leader's sponsorship and exhibition at GPD's' 25th anniversary brings a world of new opportunity for innovation, collaboration and technology leadershipin glass facades.
Dow Corning, the global leader in silicones, silicon-based technology and innovation, announce they will participate in the Glass Performance Days (GPD) 25th anniversary conference—June 28-30, 2017 in Tampere, Finland—as a Platinum Sponsor.
Dow Corning experts will exhibit silicone products and technologies at booth 98, and will present a workshop and five technical sessions on the critical role that established and new silicone technologies play in the long-term performance of commercial glass facades.
"With 73 years of shared history between The Dow Chemical Company and Dow Corning, the strategic fit and business synergies of the two companies are exciting, with the prospect of an increasingly robust product offering bringing new elements for growth and innovation for architects,  façade engineers and our customers," said Jean-PaulHautekeer, Global Strategic Market Director for High Performance Building.  
"At GPD, we will take the opportunity to showcase our new crystal clear range of products and the advancement of the current research in the smart glazing application featuring switchable silicone liquid crystal technology, while highlighting 50+ years of proven performance for silicone structural glazing and weatherproofing." 
Booth Exhibit
Building on 50+ years of proven performance, Dow Corning will exhibit its family of three high-performance crystal clear bonding products as well as its advancement in switchable glazing technology.
Dow Corning® Crystal Clear Bonding offers a new range of solutions designed to enable the construction of almost invisible advanced interior and exterior glass designs in a variety of applications including point-fixation in glass façades, area lamination, two-sided insulating glass and general structural bonding.
Dow Corning® TSSA for point fixed façade applications helps architects and fabricators improve energy efficiency, deliver design freedom and extend durability for state-of-the art building façades. Its crystal-clear bonds create a sleek, flush finish and frameless, durable point-fixed façade systems with double and triple insulating glass units. The silicone film protects the integrity and energy efficiency of the façade skin by bonding directly onto the glass units instead of drilling through the glass panels, leaving gas-filled insulating glass units untouched. It offers a significant contribution to the overall durability and consistent energy-efficiency of glass façades.
 
Dow Corning® Transparent Structural Silicone Laminate (TSSL) is a crystal clear laminate specifically engineered for point and area lamination in applications such as glass staircases and railing systems, glass shower cabinets, balustrades, etc. Its exceptional strength and high elasticity can accommodate the movements and vibrations generated, for example, by walking on glass stairs and gripping glass rails. This new laminate enables almost invisible connections and enables designers to bond without drilling or breaching glass or metal components.
 
Dow Corning® 2400 Silicone Assembly Sealant is a one-part, moisture-curing, reactive hot melt silicone for assembly, bonding and sealing. It delivers excellent resistance to ultraviolet (UV) light, high and low temperatures and weather and provides immediate grip and strength upon cool-down. Its optical transparency, combined with flexibility, strength and durability, makes Dow Corning 2400 Sealant suitable for specific structural glazing applications, insulating glass designs with two-sided crystal-clear edges and general sealing applications. Suitable for manual application with a heated gun in a cartridge for convenient, on-site assembly, or with a heated pail and a hot melt pump in a manufacturing facility, typical applications include window bonding and weathersealing.
 
Dow Corning®Switchable Glazing is a next generation of intelligent glazing technology for energy-efficient switchable privacy glass.  The siloxane-enabled liquid crystal technology is an integrated glazing solution that enables visual comfort, privacy, superior aesthetics and low energy use.  This solution allows for on-demand control of light management, switching between the clear and the translucent states, in response to signals from an electronic driver.
Technical Sessions
Dow Corning will also lead a workshop on the opening day and will present five technical sessions throughout the three days of the conference. Led and presented by Dow Corning technical specialists, these sessions will outline how advancements in silicone technologies play a critical role in enabling sustainability, transparency, insulation and security of commercial glass facades.
On 28th June, Larry Carbary, Dow Corning,  Lisa Rammig, Eckersley O'Callaghan; Bruno Kassnel-Henneberg, Glas Tröesch; Michael Ludvik, M. Ludvik & Co. will lead a workshop entitled
'Innovative Structural Silicone Bonding Technologies: Optimizing Transparency and Performance in Façade Systems ' (PDF)
This will discuss how latest technology can provide innovative solutions which meet the essential requirements of modern façade systems, including design (transparency, materials, shapes, live loads and dead loads) and performance (thermal properties, safety, durability and impact resistance).
The presentation will give participants a strong background on the principles of structural glazing as well as technical expertise and know-how, built on more than 50 years' global experience in the field.
Technical sessions presented by Dow Corning include:
Façade Engineering

Next Generation Calculation Method for Structural Silicone Joint Dimensioning – Valérie Hayez, Dow Corning

Glass and Sustainability

Thermal and Hygrothermal Performance Monitoring of Advanced Insulation Materials Used in Curtain Wall Spandrel Panels
– Stanley Yee, Dow Corning

Structural Glass Applications

Enabling Crystal Clear Façades – Valérie Hayez, Dow Corning

Research and Development

Blast Performance of Point Fixed Assemblies Utilizing Crystal Clear TSSA – Larry Carbary, Dow Corning

Architectural Challenges and Solutions

Structural Silicone Glazing: Life Expectancy of more than 50 Years? – Sigurd Sitte, Dow Corning; Christoph Recknagel, BAM
For the full Dow Corning schedule of workshops and technical sessions at GDP 2017, visit here (PDF) . To learn more about Dow Corning's proven high performance silicone building solutions, stop by booth 98 or visit www.dowcorning.com/construction. Also follow the conversation on Twitter: @DowBuilding #50YearFacades.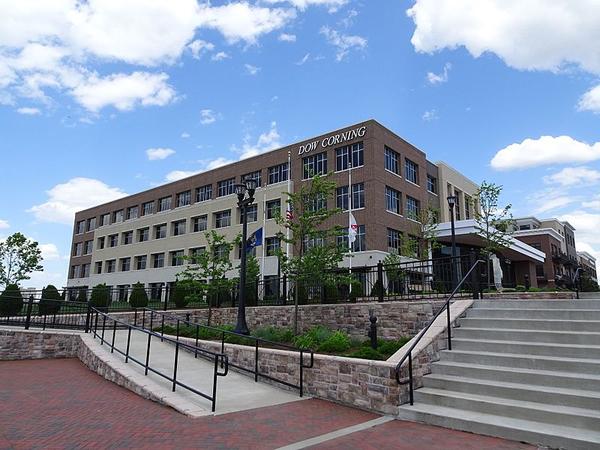 600
450
www.dowcorning.com
2017-06-23T16:36:23
Dow Corning to Participate in 2017 Glass Performance Days
glassonweb.com