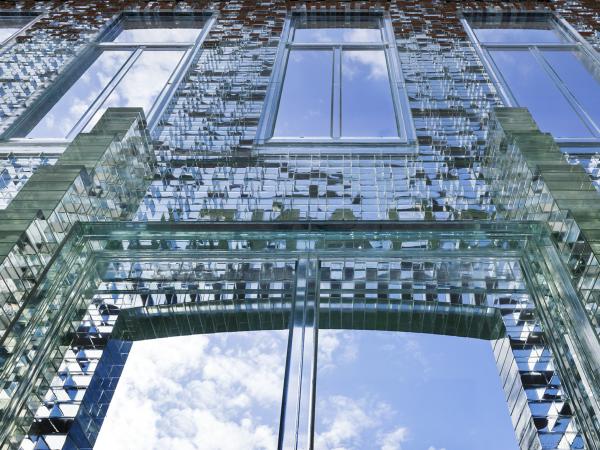 Photo source
www.delo-adhesives.com
With the new Chanel glass flagship store, Amsterdam gained a new architectural highlight. Because the old brickwork has been replaced by glass blocks.    DELO's products, more precisely the adhesive, is used for bonding the more than 7,000 handmade glass elements of the facade.
Thanks to the special properties of the PHOTOBOND adhesives, the bonding stays permanently transparent.
With the Crystal House Amsterdam, the architects of MVRDV have created something unique. The complete facade of the old brick house has been removed and replaced by new, transparent glass blocks.
The frame of door and windows are also completely made out of glass elements.
Design plays a major role, particularly in the luxury goods sector. The MVRDV architects have really succeeded in letting the Chanel Store stand out of the other stores. The glass facade is an eye-catcher and lights brightly, especially in the dark.
The adhesive makes the difference
DELO-PHOTOBOND adhesives have been used in order to join the glass blocks reliably together. These adhesives are characterized by their great elasticity and are tension-equalizing.
This characteristic is a particularly important one, especially in a facade that is exposed to atmospheric influences like rainfall and heat.
Moreover, the adhesives do not yellow even after years, but remain transparent, which is of utmost importance when bonding decorative elements like perfume bottles.
The reliable adhesives made it therefore possible to do completely without traditional mortar.
Compared to conventional building adhesives that mostly cure at room temperature, DELO-PHOTOBOND reaches its full strength thanks to UV light.
The extensive bonding of the glass elements have been cured by the DELOLUX 20/ 400 nm flood lamps produced by DELO.
Youtube video about the project: https://www.youtube.com/watch?v=WFleSzODnBM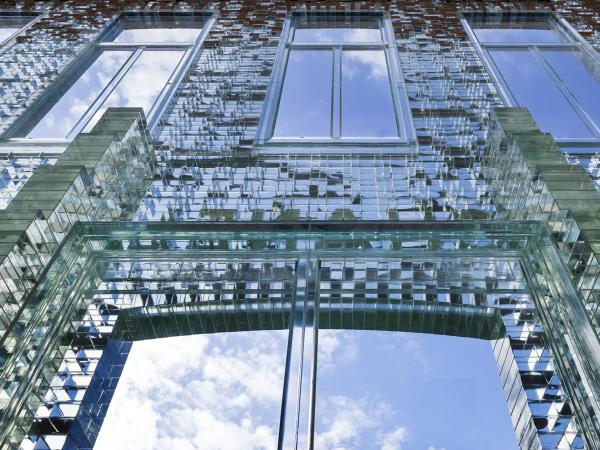 600
450
www.delo-adhesives.com
2016-07-26T13:00:00
DELO adhesive in Chanel store's glass facade
glassonweb.com