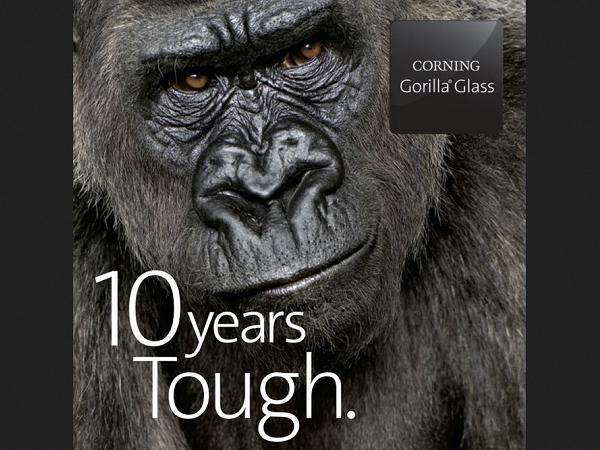 Photo source
www.corning.com
Over the past decade, Corning® Gorilla® Glass has battled bumps, drops, and scratches better than any cover glass on the market. Today, Gorilla Glass is moving into remarkable new places.
It's offering durable, elegant surfaces on car dashboards, windshields, collaborative surfaces, interactive mirrors, wearables, and more.
A dedicated group of research and development scientists, engineering and manufacturing experts, and commercial teams have continued to improve Gorilla Glass and build its brand.
It's become thinner, tougher, and more damage-resistant than ever – with Gorilla Glass 5 showing dramatically improved drop performance over alternate glasses.
Specialized surface treatments have helped reduce glare, improve aesthetics, enhance scratch resistance, and even cut down on odor and stain causing bacteria. 
Corning's presence at CES over the years is a reflection of how Gorilla Glass has grown in brand recognition and application potential.
At CES® 2017, we asked Josh Jacobs, technology manager of Gorilla Glass product performance and reliability, to reflect on Gorilla's 10 years of toughness.
Josh, we know Gorilla Glass has continued to improve with each generation. But how would you describe other aspects of its evolution since 2007?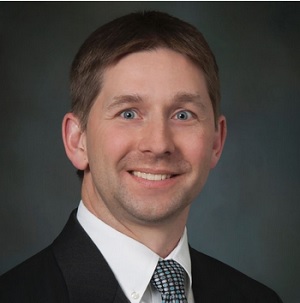 To me personally, two things really stand out.
First, there's been an evolution and expansion of the breadth of Gorilla Glass applications. We started off on hand-held phones, and then naturally progressed into tablets and larger-format applications such as TVs and PCs. And now all these other applications are emerging, like automotive and smart surfaces for the home and office.
 Even in the wearable device space, things are evolving. For example, we recently introduced Gorilla Glass SR+. It's an advantaged composite and it provides increased scratch resistance.
At the same time, it maintains the damage resistance of Gorilla for these demanding applications.
Second -- and this really speaks to the technical side of things -- we've clearly enabled the evolution of consumer electronics industrial design. Take handheld mobile devices as an example.
The improved toughness we've continued to offer with each generation has directly enabled devices to move towards thinner, lighter, and sleeker form factors. 
Things are now evolving to using more glass in the device enclosure.  And the most interesting part to me is the circular nature of this – that is, as the designs become more refined, it feeds even more challenges regarding how tough, thin, and optically brilliant the glass needs to be.
Those basic attributes have remained the same for Gorilla Glass over these past 10 years, right?
Right. Those are still the attributes that attract customers to Gorilla Glass: its thinness, its toughness, and its optical performance.
 But now – especially over the past couple of years – we have advantaged composites like Gorilla Glass SR+ to offer, we have photorealistic inkjet printing, we have antiglare treatments.
These are all additional ways Corning can add value by incorporating other features into the glass and optimizing it for new applications.
In the early days of the product, did it ever occur to you that it would expand to this level?
To quite this level?  Probably not. I mean, just look at the mobile electronics side. Gorilla Glass has been used on almost 5 billion devices.  That's approaching one piece of cover glass for nearly every person on Earth! It boggles the mind.
Certainly we envisioned possible expansion into tablets, PCs, and TVs at that time. But the opportunity in wearable tech, automotive and some other emerging applications, in the beginning at least, was still unforeseen.
But when we began to look further into the future and imagine what boundaries we could push, we began to see some of the things we then depicted in "A Day Made of Glass." And it's very exciting to be bringing that vision to life.
Corning created the cover glass industry, and now leads it. How have we sustained that leadership?
I think the fact that we can't point to one single area of expertise to explain our leadership is exactly why we're in the leadership position.
It's not enough to have world-class glass scientists, or world-class engineering and manufacturing teams, or world-class reliability experts, or world-class commercial organizations. 
It's really the fact that we have all of these very capable and diverse functions working effectively together under one figurative roof that explains our success.  It's the marriage of all of those capabilities.
This collective team is always thinking, "How tough can glass get, and how can that benefit our customers?" That drives the phenomenal work that's continuously going on in glass formulation, in ion exchange, in manufacturing processes, in commercialization.
Last year, for example, we came out with Gorilla Glass 5. With every generation, we're making step-change improvements in drop performance or other damage-resistance attributes.
And we continue to challenge ourselves to see just how far we can push our products' performance.  
The movement of the Gorilla Glass market beyond consumer electronics seems to be accelerating. What do you think is next for this brand?
Clearly, automotive feels like the next big opportunity. And it's very exciting, both for glazing and interior applications. But our CES booth reflects a lot of other cool potential applications for both home and office environments.
It all goes back to "A Day Made of Glass." A countertop is now a surface we can interact with. A car instrument panel or center console can be interactive.
And just like with mobile devices, these interactive surfaces will need to be protected, so Gorilla can continue to grow.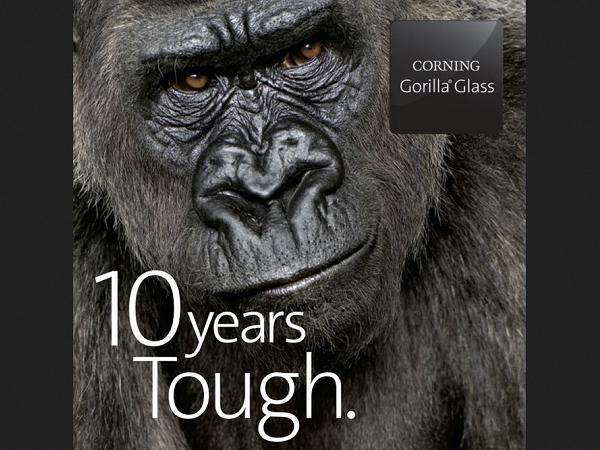 600
450
www.corning.com
2017-02-17T13:00:00
Corning® Gorilla® Glass, introduced in 2007, marks a brilliant 10-year milestone
glassonweb.com