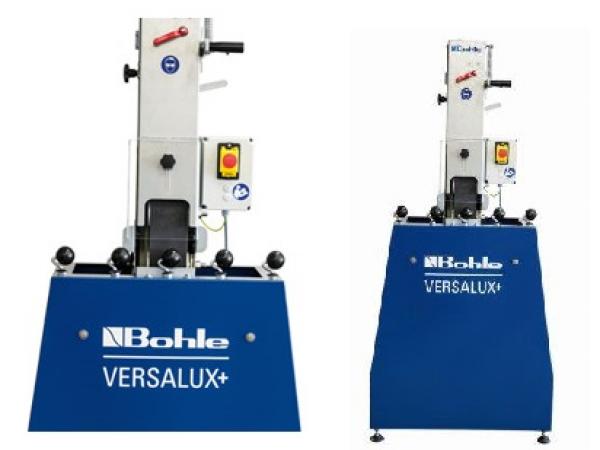 Photo source
www.bohle-group.com
Bohle does more than just hone the popular Versalux: the latest generation of the compact glass belt grinding machine has been completely redesigned and has many convincing advantages over its predecessor.
Improved all-round – that's the latest series of manual Versalux+ belt grinding machines from Bohle.The improvement starts with the machine's operation but does not just finish with the equipment alone.
The new integrated coolant circulation system, for example, guarantees optimum and splash-free cooling of the grinding belt combined with ergonomic operation directly from the front.
The grinding belt itself is also easier and faster to replace than on the previous model. In addition, the enhanced roller support has optimised the already very smooth running of the grinding belt machine even further.
Safety first! Last but not least: versatility.
Safety is certainly the most important issue when it comes to grinding glass. Bohle has done a great job here, too, and has integrated a completely new safety system – from the guard door switch through an undervoltage cutout to motor and cable protection. Those who are still hesitating will be convinced at the latest by the comprehensive range of standard equipment.
The new Versalux+ is delivered ready for connection, including five ball casters, integrated coolant circulation system and grinding belt. Optional equipment includes a grinding belt plate for grinding on the "hard" belt as well as a ball caster table for improved glass support and guidance.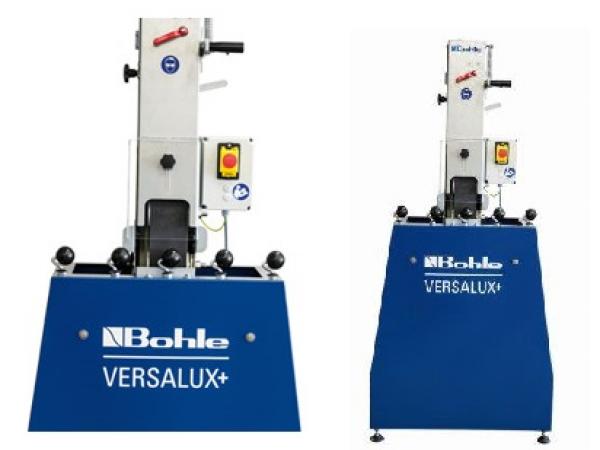 600
450
www.bohle-group.com
2016-04-08T13:00:00
Bohle puts the finishing touches to the new Versalux+
glassonweb.com