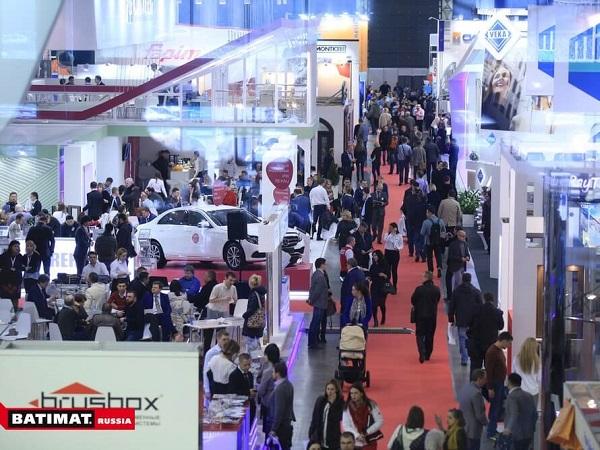 Photo source
batimat-rus.com
In April, Crocus Expo meets the leading manufacturers and distributors of construction and finishing materials, the best designers and architects of Russia and Europe.
In April, Crocus Expo, the biggest exhibition venue of Russia, meets the leading manufacturers and distributors of construction and finishing materials, the best designers and architects of Russia and Europe that traditionally present the latest technologies, new collections, and design trends at BATIMAT RUSSIA 2018.
BATIMAT RUSSIA became the most visited exhibition of the country in 2017. Thus, the exhibition development and growth were provided an added momentum.
In 2018, the exhibition will be placed in three largest halls of the 3rd pavilion with total area of 50,000 sqm. The total area of the exhibition, including conference halls, special business and workshop zones, will be more than 90,000 sqm.
The number of participants is expected to increase by at least 30%; new expositions, thematic zones and workshop areas (SPEECH lounge, business venue of the HoReCa forum) will be presented. For the first time at the exhibition, a large-scale area for the WorldSkills national team will be organized; the exposition of the Skolkovo Foundation and the Passive House Institute will be traditionally presented.
Superior Plumbing Fixture and Ceramic Brands Only at BATIMAT RUSSIA!
The thematic sections such as Ceramic Tiles, Plumbing Fixture & Bathroom Interior, Stone, Technoceramica will be presented only at Crocus Expo.
In 2018, BATIMAT RUSSIA will introduce a specialized large-scale section "PLUMBING FIXTURE" combining leading manufacturers from Italy, Spain, Germany, Japan, Turkey, as well as Russian distributors. The participants include Roca, Jacob Delafon, Kerama Marazzi, Cersanit, Keramin, Keravit, Della Santechnika, Toto, Devon&Devon, Futura Casa, Mia Italia, Cisal, Huber, Art Ceram, Jacuzzi Spa, Globo and other companies.
Many enterprises will exclusively participate in BATIMAT RUSSIA; they are preparing premiere expositions of brand new collections specially developed for the exhibition.
Unique concepts of creating interiors by leading designers and architects!
The Finishing Materials, Floor Coverings, Doors, Fittings sections will be added with a large-scale exposition of interiors by leading Russian designers and architects called the INTEGRATED SOLUTIONS.
Style and Fashion in Interior is a new topic of the special INTEGRATED SOLUTIONS section. The exposition will be attended by the British Higher School of Art and Design, Details Design School, Natasha Barbier and Marianna Petrenko (1TV Channel), Elena Teplitskaya, Anna Muravina, Irina Chun, Dima Loginoff.
The AM-Group Company, an exclusive Russian distributor for Italian manufacturers such as Cisal Huber Industrie, Jacuzzi Spa & Wellness, Artceram, will present the interiors of completed solutions created by renowned Russian designers and architects, such as Boris Uborevich-Borovsky, Maria Romanova, Diana Balashova, Nadezhda Lashku, as well as the company's partners Ardo-Studio and Evropeyskaya Santekhnika. Italian designers of Futura Casa and Mia Italia will also prepare their booths.
The project of the winner of the contest among the graduates of the British Higher School of Art and Design will be realized for the first time in the INTEGRATED SOLUTIONS section!
This section will also widely present Russian and foreign manufacturers and distributors of floor coverings, doors, and finishing materials.
Technologies and Development Trends of the Construction Industry!
The organizers will provide a unique spin on special thematic expositions and areas – Construction Materials and Equipment, Windows, Facades, Roof, Gates.
In 2018, in the Construction Materials and Equipment section emphasis will be placed on wood-aluminum and aluminum windows. The following leading companies in this industry are planning their participation in the exhibition: Internorm, Bering, Vithouse, KNEER Windows, BOSCO Windows, BEMMAN, Green House, Eurookna and others.
The exposition of ceramic bricks called the Brick Alley will be presented. The leading manufacturers of the industry will attend the exposition. The Association of Ceramic Material Manufacturers (ACMM), the largest industry association of producers of ceramic bricks and ceramic tiles, will actively support the exhibitors.
Unique program of business and training events!
The BATIMAT RUSSIA business card in 2018 will be an expanded range of events for all categories of participants and visitors, including congresses and conferences, round tables and discussion clubs, lectures and workshops. The experts of the industry will take advantage of the unique opportunity of free-of-charge professional development by visiting profile tours, seminars, lectures and express courses organized by international design schools and business representatives.
The BATIMAT RUSSIA 2018 will host a number of exclusive industry events:
WorldSkills Russia – training the national team of the construction professional skill.
ARCH: SPEECH lounge is the Оpen Space Lounge for architects and designers, where video reviews of international architectural sites on current themes and global trends in urban development will be presented.
Integrated Solutions is a special exposition of ready-made interiors from leading Russian designers and architects.
One Day with Details Design School – recommendations of practicing interior designers, a unique kaleidoscope of creativity and style opening up new horizons of knowledge of modern decor of interior design.
Peredelka TV, the alphabet of skill, creativity and experience, trends and functionality from the leading designers of Natalia Maltseva's team. The backstage of Kvartirkny Vopros and Dachniy Otvet TV programs.
BATIMAT INSIDE – summing up and awarding the winners of the Fifth All-Russian Architectural Contest of Interior Space Projects. The prize is free training in Milan.
Contract Market: Today and Tomorrow HoReCa International Forum.
Retail at a turning point: who will remain in the DIY market is the International Retail Strategy Forum of repair and construction product market.
Round tables:

- Digital Construction as a Part of the Digital Economy of Russia; 
- The Real Estate Market Development in the Suburbs of Moscow (Podmoskovye);
- The Equity Construction Reform: First Results, Issues and Prospects;
- Industrial Processing of Sheet Glass and Application of Translucent Structures in Construction.

WORKSHOPS include a rich program of lectures, seminars, and workshops; they will be held simultaneously at several exhibition areas.
Buyer Tours for specialists of the procurement department of construction enterprises, installation companies, window manufacturers.
Facade Innovations is a conference for Chief Project Architects, Chief Project Engineers, architects, designers, construction enterprises, developers, investors.
PASSIVE HOUSE is a specialized section combining all the representatives of components for a passive house in one area. The visitors will gain a unique opportunity to visually examine energy-efficient products within a single concept of the passive house, and learn about features and experience of its application, as well as design and construction practices by attending the seminars and workshops.
Ideas and integration technologies created by the residents of Skolkovo.
2018 promises a record number of targeted visitors!
The participants are preparing for an intensive 4-day marathon of new meetings!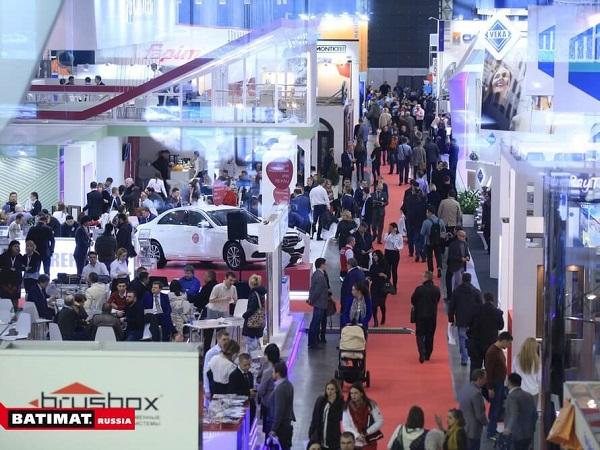 600
450
batimat-rus.com
2018-03-02T07:30:00
Announcement BATIMAT RUSSIA 2018
glassonweb.com