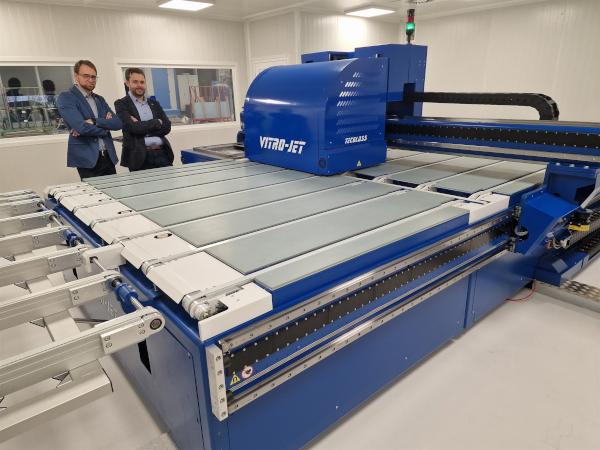 Amber-Glass incorporates digital printing technology into its production processes for its plant at Chorzów-Poland.
It is difficult to understand the extended recent history of Amber Glass, without looking back into a family business dedication, on which the art of glass processing and knowledge has been passed down from generation to generation. Originally founded in 1925 as a glass workshop in Silesia, the company has evolved through constant growth over the last decades, becoming as of today one of the leading, well-known and respected companies in the industry with a new and modern production plant headquarter at Chrozów with over 5.000 sqm of production facilities.
Amber-Glass is one of the largest wholesalers of building glass and mirrors in Poland, offering glass from all major manufacturers, such as Pilkington, Saint Gobain, AGC, SCHOTT AG, Euroglass, and Guardian among others. The Polish company's commitment to cutting-edge technologies from leading manufacturers in the glass industry, has led them to a constant expansion of its machinery park and processing capabilities, allowing them to professionally cut and process glass in the field of grinding, drilling, chamfering, CNC machining, laminating, tempering and now digitally printed glass, by means of the incorporation of complete digital printing line from Tecglass, a world leader in the supply of Turn-Key solutions for the decorated glass applications.
The installation of the digital printing line supplied by Tecglass has been recently accomplished, providing the Polish company with a new platform for the expansion of its decorated glass products, increasing the portfolio of solutions now available for its regular business activities for the supply of ready-made glass elements to furniture manufacturers, companies dealing with interior design and furnishing, outside buildings, assembly of doors and frameless glass structures.
Amber Glass has opted for the iconic printer type of the Spanish company, the Vitro-Jet FC type, a multicolour digital printer that allows processing all types of jobs; from traditional screen-printing patterns such as lines, dots and frames … to images, textures, satin effects and many other applications that brings the flexibility of digital printing on flat glass
Mr. Marcin Karel - Member of the Board and Production Director of Amber-Glass – expressed his satisfaction with the firm commitment they have made to continue extending the possibilities of their glass processing activities - "digital printing technology was on our strategic roadmap for some time ago and we knew well Tecglass and the high-tech quality product they manufacture. We are extremely satisfied this year finally the project has become a reality to continue with our business expansion, and now we have the technology in-house".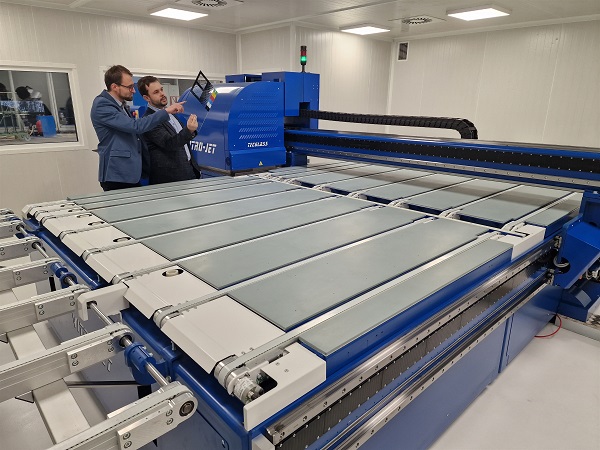 "We have found in Tecglass the perfect partner and things could not have flowed in a better way. We have opted for a digital line that allows us to process a maximum glass size of 2.500 x 4.500 mm, which perfectly fits with our tempering capabilities. Tecglass had the capacity to offer us a Turn-Key project, including all the machines that make up our digital line and of course all the ceramic inks that we use in it. We had no doubt about the quality and reputation of their technology, and the fact that they supply you with the complete solution under one single manufacturer has definitely been a determining factor.  I am really satisfied with our decision and we are excited to be able to offer our customers this whole new range of products that will bring us the incorporation of this unique technology "- says Marcin.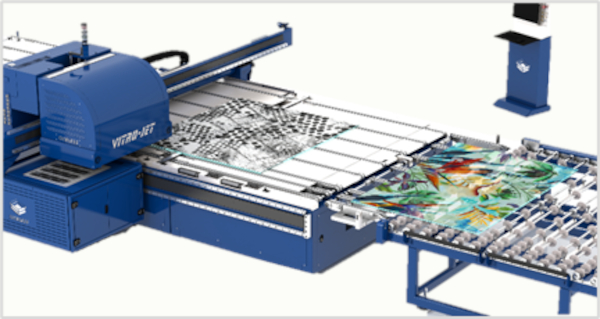 The digital printing line concept supplied by TECGLASS allows a fully automatic glass processing from input to output, reducing to a minimum the human resources required for its daily operation. Highly complex technology moved into an industrial concept that completely revolutionizes the way decorated glass is processed compared to other systems such as traditional screen printing, which involves higher operational costs at all levels.
Dawid Danysz – Management Board Assistance at Amber Glass - also expressed his enthusiasm for this new venture: "We are very excited about this new project and so are all our customers. We have been waiting for a long time to be able to offer a high-quality product in digital printing, and the acceptance and reception by our customers has been exceptional. We really hope to progressively increase the workload in the digital line to strengthen and position ourselves as a reference supplier. In Amber Glass we do not understand any other way of working than offering a high-quality product, and there is no doubt that this new partnership with Tecglass will provide us with these characteristics for decorated project" – affirms Dawid.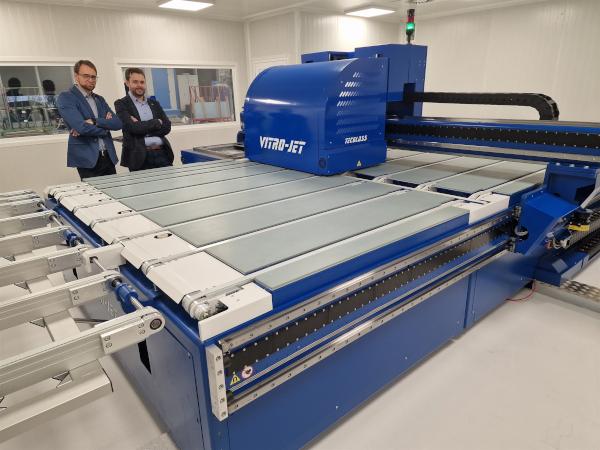 600
450
Tecglass
2022-12-21T10:00:00
Amber-Glass chooses Tecglass as a trustful digital printing partner
glassonweb.com