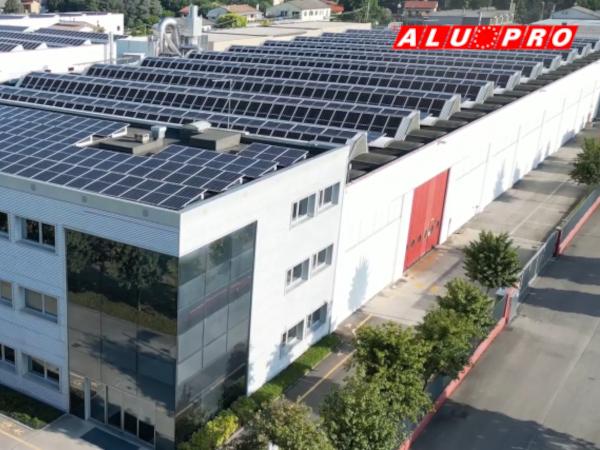 The Fenzi Group's approach to a greener future is ongoing.
In recent weeks, Alu Pro, the Group's company specialized in the production of high-performance spacer profiles for IG units, has activated a 1904-kilowatt photovoltaic system to achieve self-sufficiency at its Noale (Venice, Italy) facility.
With this system, which will cover about one-third of the plant's energy needs, Alu Pro expects savings of about 1000 tons of CO2 annually.
A global resource for the glass industry, the Fenzi Group companies aim to minimize the environmental impact of their products, choosing the most eco-friendly alternatives and using the technologies and production processes most suited to achieving the goal of sustainable development. The Group aims to reach a zero-emission level by 2050, setting numerous intermediate goals for the coming years, thanks to a gradual reduction in greenhouse gas emissions through energy efficiency solutions and by increasing the share of renewable energy in total energy consumption at its manufacturing plants.
The Alu Pro project falls within this strategic vision. With state-of-the-art technology and by optimizing use of the energy produced, the Alu Pro facility that manufactures the world's most popular warm edge spacer profiles will reduce its dependence on energy from fossil fuels while at the same time strengthening its commitment to the environment.
"We consistently use the most updated production processes to make warm edge spacer profiles that are perfect for each individual project, able to actively contribute to reducing the formation of condensation, extend the life of windows, further reduce energy costs and, consequently, CO2 emissions," emphasized Marco Del Bianco, Managing Director of Alu Pro. "Thanks to this and many other innovative activities, our profiles, like Chromatech Ultra, Multitech G and Thermix Tx Pro, are currently the utmost expression of technology and reduction of environmental impact, while at the same time optimizing the production facility's carbon footprint," he continued.
"The entire Fenzi Group has long been actively engaged on the forefront of environmental sustainability. It is in the DNA of all the Group's companies to find the most appropriate solutions to better contain energy consumption at its facilities. Our focus has always been on developing technologies that can contribute to energy savings in our buildings and we do that by creating solutions that take advantage of ever-more-sustainable production processes," confirmed Matteo Padovan, Managing Director of the Group's Italian Headquarters. "With this Alu Pro project, we have achieved a new, crucial step forward in terms of zero emissions and this is one of the many building blocks we are putting together to drive our energy transition strategy. This investment is part of the Fenzi Green Future program, a guideline for us on our path toward ESG development," he concluded.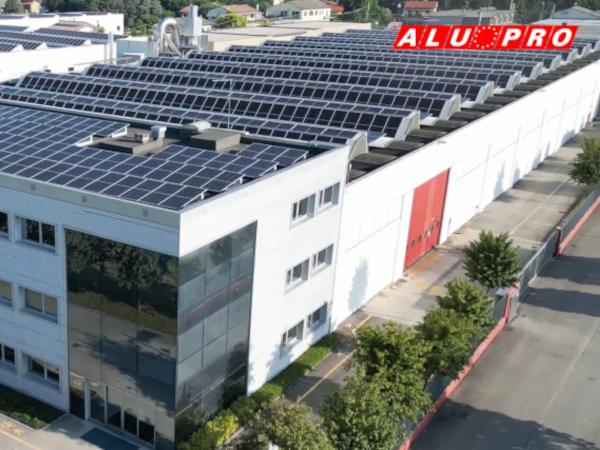 600
450
Fenzi Group
2023-08-09T11:00:00
Alu Pro expands PV system to make Italian plant more self-sufficient
glassonweb.com