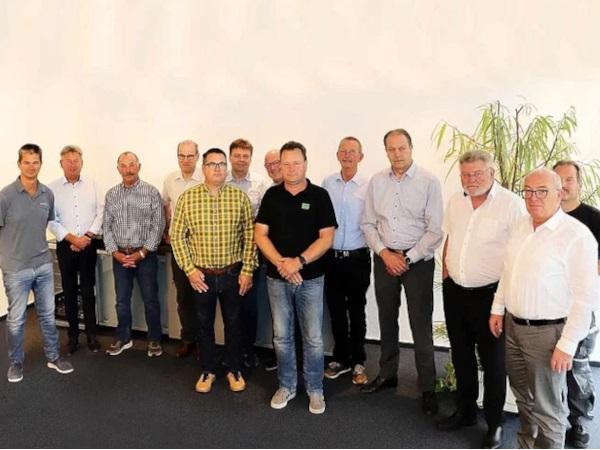 Photo source
HEGLA GmbH & Co. KG
At HEGLA, the special-purpose machine manufacturer based in Beverungen, Germany, it is traditional to personally recognise all employees celebrating their anniversary in a brief ceremony.
There were plenty of reasons to celebrate this year, as ten people had their anniversary.
"When employees have worked for a company for such a long time, it is a remarkable occasion and we want to express our thanks under special circumstances," said Managing Director Bernhard Hötger.
Michael Engelke has worked at HEGLA since 1 January 1996. As the Electrical Engineering team leader, he is a valued contact person for programming the loading system used for automatically placing glass on a cutting table. Ludger Freitag has also been at HEGLA since 1 January 1996. Implementing the first computer systems is as much a part of his achievements as developing the network infrastructure and the IT department. One month later, Werner Zarnitz began work as an electrician and electrical fitter.
With his many years of experience and knowledge, he is valued both by his colleagues and our customers, for whom he installs and commissions systems. Tanja Nitschack began training as a technical draughtsman on 1 August 1996 at the site in Beverungen. As an employee in Technical Documentation, she creates operating manuals for the complex machines that are used around the world. Andreas Hübert and Stephan Spitzer in HEGLA Maintenance & Service, where they are a reliable source of rapid, expert service, are also among those celebrating their anniversary. Both colleagues possess a wealth of knowledge and problem-solving expertise, which is extremely important when machines in Germany and abroad malfunction.
Over four decades of experience
Josef Reitemeyer can look back at more than four decades at HEGLA. Be it a lorry or commercial vehicle, Josef Reitemeyer has converted almost every model into a glass delivery vehicle and is also a recognised service specialist. When it comes to vehicle electrical systems and the hydraulic systems in machinery, lorries and commercial vehicles, he is an expert. Georg Dressler has also worked at the special-purpose machine manufacturer in Beverungen since 1981. As the head of Strategic Purchasing, he has experienced many phases of the German economy and with his extensive network of relationships, has always found a solution. He has been able to procure components or exchange some for others through his network, regardless of the hindrances. "With your special expertise and experience, you are all key members of our team," said Bernhard Hötger. "You are expert consultants and with your skills and abilities, can help your colleagues again and again, as well as contribute to the HELGA's success."
Bidding farewell to retirees
Four persons retired from HEGLA. Paul Otto worked for many years in Final Assembly and personally delivered multiple machines. If help was required on site, he assisted with installation and assembly as a matter of course. Peter Bauch, who was greatly appreciated for his work with loading forks, is leaving the Welding Workshop. He was previously in Fitting Construction at HEGLA, where he was considered one of the most experienced skilled workers. In Waldemar Fertich, Mechanical Production will lose an energetic colleague for precision component manufacturing. During his many years of work, he acquired a high level of skill and upheld high quality standards. One of our most experienced employees in Final Assembly, Elmar Hartmann, is also retiring. He assembled countless systems in Production in Beverungen as well as on site for customers. Elmar Hartmann is valued for his eagerness to help and was always there for the company when he was asked to work at trade fairs. "With your retirement, we are not only losing skilled workers who have made a contribution to our mutual success. We are also saying good-bye to colleagues whom we appreciated as people and will miss very much. For the future, we wish you health and all the best for your next phase of life," stated Bernhard Hötger.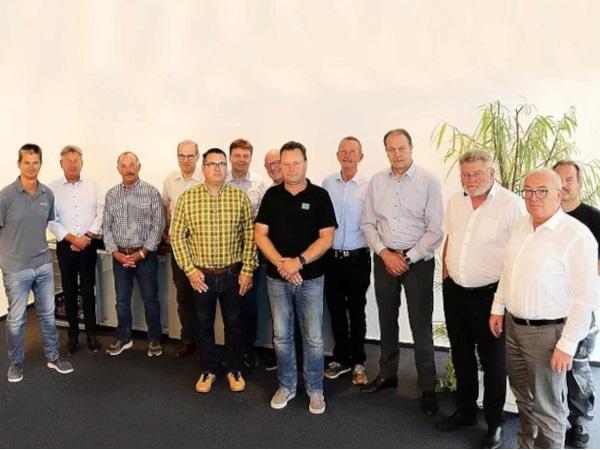 600
450
HEGLA GmbH & Co. KG
2023-01-13T07:30:00
25th and 40th employee anniversaries at HEGLA
glassonweb.com