Healthcare providers are constantly aspiring to provide the best possible environment for their patients. By continuing to upgrade their facilities, hospitals and other healthcare providers can ensure that patients feel as comfortable as possible.
A cornerstone feature of improving patients' experiences is to embrace new technologies as they become available. One such technology that has a pivotal role to play in improving healthcare is switchable glass. This innovative modern technology utilizes a switchable liquid crystal film and durable glazing to deliver a number of benefits to medical facilities.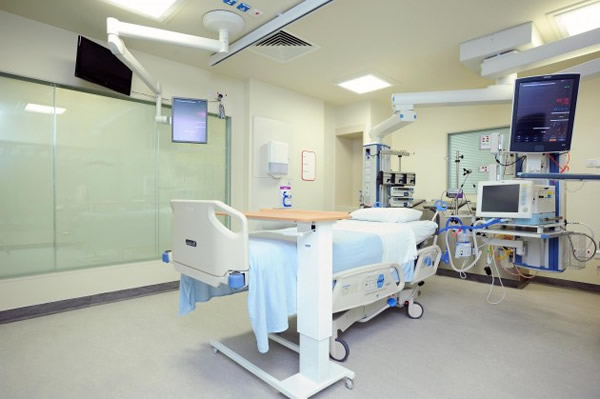 Observation without contamination
Cross-contamination from highly contagious pathogens such as MRSA is a growing problem in hospitals. A key benefit of switchable privacy glass is that hospital staff can easily observe a patient by flicking a switch, without risking cross-contamination of infectious diseases.
Providing a clean environment in healthcare facilities is also paramount in improving patient recovery time and general well-being. Switchable smart glass meets this need by negating the requirement for around the clock bedside care for ill patients, particularly on isolation wards.
Staff can easily monitor a patient without having to enter each isolation unit individually, thereby reducing the risk of contamination to both the staff members and other patients in the facility.
Increasing patient privacy
Switchable electric glass offers the advantage of improved patient privacy in medical facilities. The switchable smart glass panels can easily be changed from clear to opaque, ensuring an increased level of patient privacy in examination rooms, patient rooms, and operating theatres.
Establishing the requisite level of patient privacy and dignity is vital if healthcare providers want to maximize patient satisfaction and comfort in their facilities. Electric switchable glass panels offer an unrivalled level of privacy when compared to curtains and blinds, both of which can easily be disturbed.
A hygienic alternative to curtains
Switchable glass is simple to clean and maintain, making it a hygienic alternative to traditional hospital curtains and blinds. Harmful germs can easily gather on the surface of curtains and they are difficult to sterilize.
By incorporating switchable privacy glass into their facilities, healthcare providers can create a much cleaner environment for staff and patients. The fixed, sheer surface of glass compared to curtains means they can easily be wiped down, eliminating the presence of dangerous pathogens that can be a threat to patient health.
Aesthetic design without compromising safety
Healthcare providers can install switchable smart glass in their facilities without compromising on issues such as fire safety and security. Switchable glass panels can be installed alongside existing security glass or fire resistant glass panels to ensure maximum security and patient safety.
Integrating switchable glass technology in medical facilities means achieving an impressive design aesthetic while adhering to the watertight safety regulations required of a top-class healthcare provider.
The following two real-world case studies highlight the benefits that switchable glass brings to healthcare providers.
1. St. Mary's Paddington Hospital

St Mary's Hospital in Paddington, London has long been regarded as a pioneer of innovative technology in the healthcare industry.
Recently, it was decided by Keith Murray, the Facilities Director at St. Mary's hospital, to implement an interior solution that helped to eliminate the risk of hospital-acquired infections while improving patient privacy.
Keith's decision was to have a series of glazed switchable glass partition screens installed at the hospital to section off clinical treatment rooms from public areas.
The installation of these switchable smart glass panels has been a resounding success for St. Mary's Hospital, helping to reduce the spread of highly contagious superbugs.
The ease at which the sheer surfaces can be cleaned ensures impressive sterilization speed, thereby minimizing the risk of contagion.
2. West Wales General Hospital

West Wales General Hospital is a 391-bed major acute secondary care hospital located in Carmarthen. The construction of a new three-storey theatre and endoscopy unit was recently completed at the hospital.
Part of the design brief for the new endoscopy unit was to deliver maximum patient satisfaction through the use of innovative technology that provides a clean and comfortable environment for patients.
Studies from Ohio were cited by the hospital that identified curtains as an important source of harmful drug-resistant bacteria in healthcare facilities. In fact, in the cited studies, 43 percent of privacy curtains were contaminated with VRE (Vancomycin-resistant Enterococcus) and 22 percent of them harboured MRSA (Methicillin-resistant Staphylococcus aureus).
In line with the design brief, the new endoscopic unit was built with switchable glass panels replacing traditional curtains where possible. The result at West Wales General Hospital has been a much cleaner and safer hospital environment with minimal risk of potentially deadly infections.
Smartglass International is a leading provider of electric switchable glass solutions. To find out more about how our anti-bacterial smart glass solutions can help improve the design of healthcare facilities, contact our expert team.