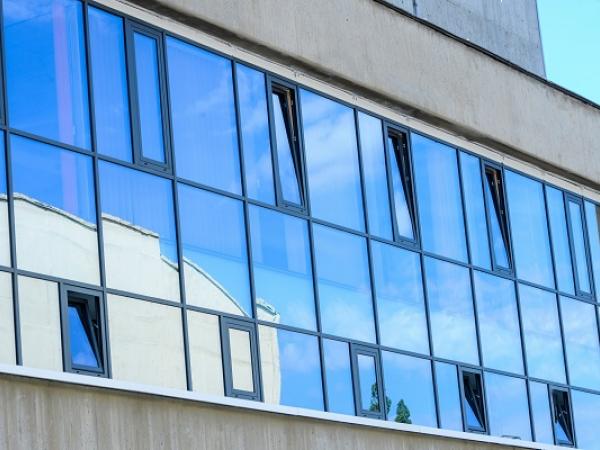 In less than a month, a part of the Sofia Med Corp.'s building on Dimitar Peshev str. got a completely new facade.
Renovation of the 50-year-old building only covers a certain area, but renovation is actually architectural and construction challenge due to the connection of old building elements with those of the new facade.Compliance with modern fire protection requirements also allow for innovative and interesting solutions.
Overall project implementation was assigned to the ETEM team. In our work, ETEM Bulgaria imposes strict control of the budget without exceeding it and strictly observe the implementation timetable. A methodology for project implementation and schedule of activities is developed – from the work on the old façade dismantling to the final finishing works. The detailed terms of reference for installers and precise planning facilitate the installation activities, and allow and ensure complete quality control. At the same time the well-planned facade engineering avoids installation errors and saves time and money of the investor.
The ETEM - E85 curtain wall system is used in the renovation. It has a wide variety of vertical and horizontal profiles, which allows for selection of a profile combination with inertial characteristics of a particular project. At the same time, the system's functionality enables you to perform easily the processing of profiles and installation, which shortens the implementation times and reduces the final price.
In the project implementation ETEM's team focuses on horizontal profiles with deeper channels for moisture condensation removal, which makes the E85 system unique compared to those competing offered in Bulgaria. Condensate fall into horizontals flows through verticals and is removed outside. E75 system for opening windows and doors is embedded in the façade. The E75 system has the best possible thermal performance and excellent levels of insulation.
Dismantling of the old facade is in the initial stage of the whole renovation process and as such sets the pace of work in the next stages. Experts of ETEM develop a scheme for dismantling the existing facade and plan new elements that need to be manufactured and assembled. The coordinator also plans the waste management on the construction site as from the old facade vast quantities of aluminum profiles; steel and glass elements are released. Specialists on safety of ETEM Bulgaria also work on safe working conditions.
"ETEM Bulgaria coped with the challenge of old facade replacement without stopping workflow in the building. At the same time they managed to synchronize the work of several different construction teams in the field and to enter all planned deadlines", said Mr. George Rasolkov - the Administrative Director of Sofia Med SA.
The purpose of the project is an office for shared financial services, which will serve all companies from Viohalco in Bulgaria.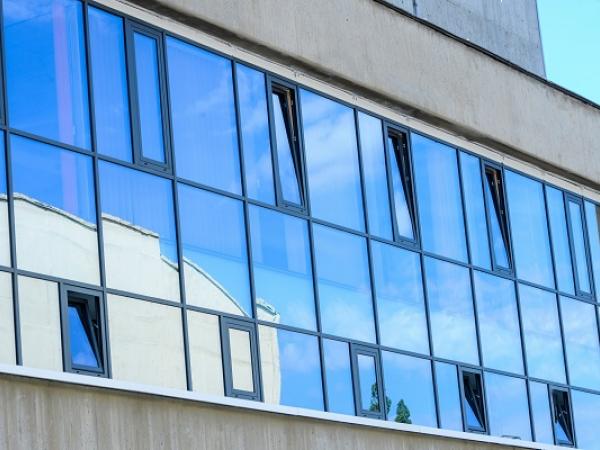 600
450
www.etem.bg
2016-05-23T13:00:00
Well-planned facade engineering saves time and money of the investor
glassonweb.com