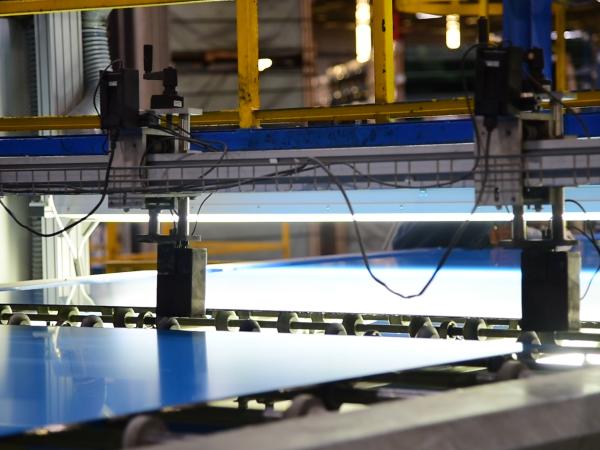 Photo source
Courtesy of Vitro Architectural Glass
Vitro has completed an overhaul of its production processes for Pavia® Acid-Etched Glass and Platia® Mirror Glass products that will increase availability of both products across the United States and Canada.
"The advancements Vitro has made for these two products will improve the availability of Pavia® and Platia® glasses and offer quicker shipping times," said Wendy Carroll, best practice and product manager for tints and low-iron products, Vitro Architectural Glass. "The investment Vitro has made in these optimizations means that we are better positioned to deliver in-demand products such as Pavia® and Platia® glasses both now and into the future."
Pavia® and Platia® glass products are manufactured in North America and meet national standards for quality and durability while offering a cost-effective solution for specialty glass needs. Both Pavia® and Platia® glasses are readily available, with most in-demand products and sizes maintained as part of Vitro's inventory.
Pavia® glass is a translucent architectural glass that is ideal for safeguarding the privacy of interiors with a touch of creativity and exclusivity. The versatility and aesthetic qualities of this type of architectural glass set the standard so the ideas of design professionals can be transformed into light, color and textures that meet their creative and functional needs. It is produced using an acid treatment that is applied to one face of the glass, resulting in a smooth, translucent surface with a degree of opacity.
Platia® mirror glass is a copper-free mirror glass that stands out due to its aesthetic beauty, ideal for any design. Created using environmentally friendly mirror processes, it provides excellent durability in saline environments and has superior optical quality compared to conventional mirror glass.
For more information about Pavia® Acid-Etched Glass and Platia® Mirror Glass, visit vitroglass.com/acid-etched-and-mirror-glass or call 1-855-VTRO-GLS (887-6457).
To order samples of Pavia® and Platia® glasses, visit samples.vitroglazings.com.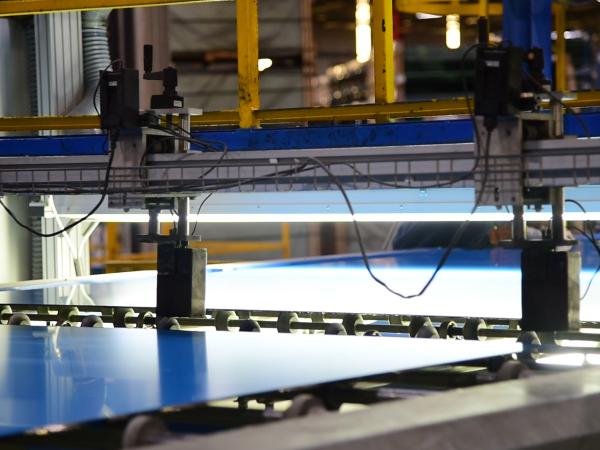 600
450
Vitro Architectural Glass
2023-07-12T05:00:00
Vitro Optimizes Production of Pavia® and Platia® Glass Products to Expand Availability
glassonweb.com