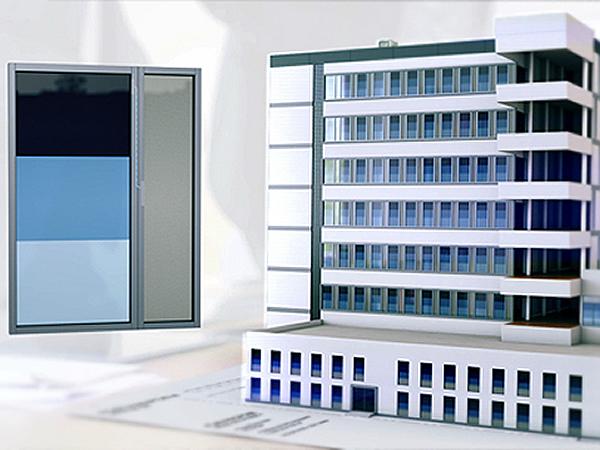 Photo source
sunpartnertechnologies.com
Find SUNPARTNER Technologies at BATIMAT November 6 to 10, 2017, at Parc des Expositions Paris Nord Villepinte – Hall 6 – Booth 152.
SUNPARTNER Technologies, specializing in solar energy and smart surfaces, will be at the BATIMAT trade show for the first time ever this year.
The company will be presenting Oline, its solar-powered, connected smart window, and its line of coloured photovoltaic glazing solutions and siding designed for the construction industry.
SUNPARTNER Technologies has been catering to the construction industry for a year and has positioned itself as a supplier of technological building blocks for the construction and energy sectors.
The company works with major industry players, particularly Vinci Construction. SUNPARTNER has now decided to develop and commercialize its own line of products, Oline being the first.
Ludovic Deblois, president and cofounder of SUNPARTNER Technologies, explains, "SUNPARTNER's strategy for the construction industry is to set up production units both in France and abroad. We want to maintain our innovative, entrepreneurial spirit in order to contribute to the smart, people-centred, connected city of the future where renewable energy drives change. In keeping with this vision, we make smart glass to ensure sustainable, energy efficient building management."
Oline: A connected smart window
Oline is a three-in-one solution—a window, a sun blocker, and a blind—thanks to smart glass (SPD, electrochromic, PDLC, etc.) powered by a high design photovoltaic surface.
The double-glazed smart glass gets darker or lighter according to light levels, but is always transparent. No external power supply is required thanks to the double semi-transparent photovoltaic glazing with WYSIPS® Design-Glass technology.
Photovoltaic cells capture light and convert it into electricity. The electricity is used to power the shading system and the electronics in the control box installed on the frame.
Since the Oline window is connected, it can be controlled automatically in real time by a centralized system or remotely by the occupant.
Oline's smart glass substantially cuts a building's energy consumption by reducing the effects of overheating and making air conditioning more efficient. What's more, it enhances occupant comfort by protecting against glare and reducing indoor overheating while at the same time simplifying use and control.
Oline is economical and reduces maintenance costs. The sun blocker requires no maintenance and you only need to change the battery every five years.
The Oline three-in-one solution is modular and can be used in many configurations: different sizes and variable placement of the semi-transparent photovoltaic surface (across the top or bottom or along the side).
Details on SUNPARTNER's line of smart, active photovoltaic glass solutions
SUNPARTNER develops solar glass combining beauty with photovoltaic technology. The company is redefining solar architecture and makes the most effective use of building envelopes by converting windows, sunrooms, and canopies into active, energy-producing building components.
Its photovoltaic solutions enhance occupant comfort year-round while reducing energy consumption and building operating costs. It meets the needs of architects and developers who want to design smarter buildings without sacrificing aesthetics.
– WYSIPS® Design Glass: Semi-transparent glass that is revolutionizing solar architecture. A number of design options (photovoltaic lines, squares, or geometric patterns) and transparency levels (10% to 50%) are available, and the neutral colour ensures natural-looking light.
– WYSIPS® Vision Glass: Highly transparent solar glass for smart, self-sufficient windows. Compatible with laminated or tempered glass, WYSIPS® components can produce up to 50 Wp/m², depending on the level of transparency (20% to 70%).
– WYSIPS® Cameleon: Transforms a building envelope into a coloured photovoltaic surface that can produce up to 100 Wp/m².
First installation in the works!
A very symbolic beginning! SUNPARTNER Technologies will see the first installation of its products at thecamp, the next-generation campus in Aix-en-Provence, slated to open in fall 2017.
Located in the Arbois technology hub, the campus was designed by Corinne Vezzoni as a veritable open-air showroom.
Innovation and emerging technologies will be on permanent exhibition, reflecting the project's mission to invent new, more sustainable and inclusive practices. thecamp chose to install two SUNPARTNER solutions:
– A 10 m² railing with semi-transparent photovoltaic WYSIPS® Design Glass on the patio at the entrance to the site
– Four solar-powered, connected smart windows on the southern façade of the Pop-up House.
This summer SUNPARTNER will be in Grenoble at the technology hub of Schneider Electric, the world expert in energy management and automation. A meeting room will be equipped with five connected, solar-powered smart windows from the new Oline product line.
Sepalumic and AluK have also opted for SUNPARTNER solar power solutions
Smart surface expert SUNPARTNER continues to make strides in the construction industry, affirming its leadership in the BIPV (Building Integrated Photovoltaics) sector.
The company is proud to announce that Sepalumic and AluK, two leading specialists in aluminum systems for buildings, have chosen to use its beautiful photovoltaic glazing and siding technologies.
Urban densification and our increasingly vertical cities, combined with regulatory changes are making building envelopes key components that need to be used as effectively as possible.
The development of solar, particularly BIPV, technologies transforms façades into active, connected, energy-producing surfaces.
By choosing smart, attractive, solar-powered solutions by SUNPARTNER Technologies, designers and process development engineers get an edge on this far-reaching and inevitable industry transformation.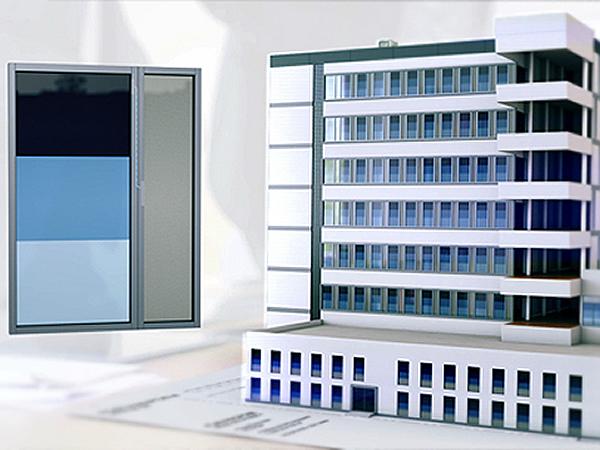 600
450
sunpartnertechnologies.com
2017-06-27T08:30:00
SUNPARTNER Technologies will be at BATIMAT 2017 to present Oline, its solar-powered, connected smart window
glassonweb.com