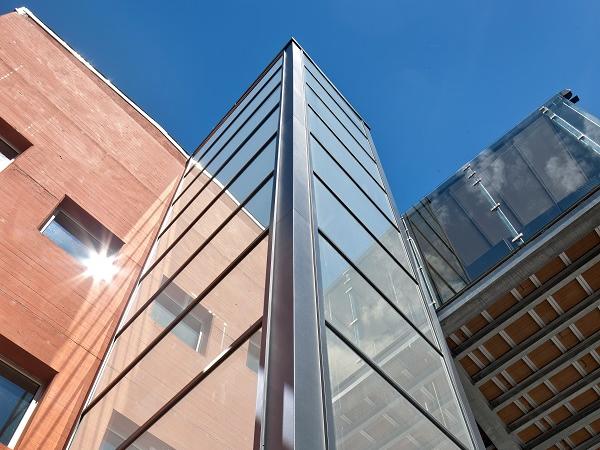 The shimmering, white surface of SILVERSTAR WHITESHINE gives glass façades a very special brilliance.
Allowing the natural outdoor space to flood into the interior of buildings and at the same time providing thermal and solar protection for and safeguarding the privacy of this internal space, are some of the key concerns of planners and developers when using large areas of glass façades.
Whether for office or residential buildings – SILVERSTAR WHITESHINE from Glas Trösch combines both aspects and also lends glass façades a very special characteristic: The fine, silvery-white coating ensures that the incoming light is reflected onto the external side, creating a brilliant play of colour on the shimmering surface of the façade.
The special properties of SILVERSTAR WHITESHINE allow for the creation of a range of individual and aesthetically appealing façade options.
The reflection of the natural environment enables SILVERSTAR WHITESHINE to produce differing reflections on the sleek interface depending upon the weather conditions and at the same time creates high visibility, solar control and thermal protection.
With a twin pane design comprising insulating glass and additional SILVERSTAR EN2plus thermal protection coating applied to position three, the level of external light reflection is 38 percent, whilst the colour reproduction index Ra in transmission simultaneously reaches the maximum level of 99, ensuring optimum visibility to the outside.
Thanks to the innovative SILVERSTAR technology of the coated glass, the views remain uniform from every angle.
SILVERSTAR WHITESHINE adds a façade glass to the Glas Trösch product range which not only has an impressive aesthetic look but also meets the stringent demands of modern construction for an improved indoor climate with energy-saving features.
The total energy transmittance in summer for a double insulating glass with additional SILVERSTAR EN2plus coating is 47 percent and therefore offers very good solar control.
With a heat transmission coefficient of 1.1 W / m2K for double or 0.6 W / m2K for triple insulating glass, the comfortable climate inside the building is also maintained in the winter.
In turn, the light transmittance is 56 percent with double insulating glass and 52 percent with the triple version. SILVERSTAR WHITESHINE therefore supplies interior spaces with sufficient daylight and in combination with a thermal protection coating simultaneously guarantees a pleasant indoor climate.
The effective solar control enables designers to plan large spaces and areas suffused with light. This aspect makes a significant contribution to the quality of life and work, particularly in office buildings with typically large glass façades.
SILVERSTAR WHITESHINE can be also combined with sound insulation and security functions, spandrel glass is also available. The glass is produced as lehr end sizes in thickness of 4 mm - 12 mm at Glas Trösch in Bützberg, Switzerland and is not temperable.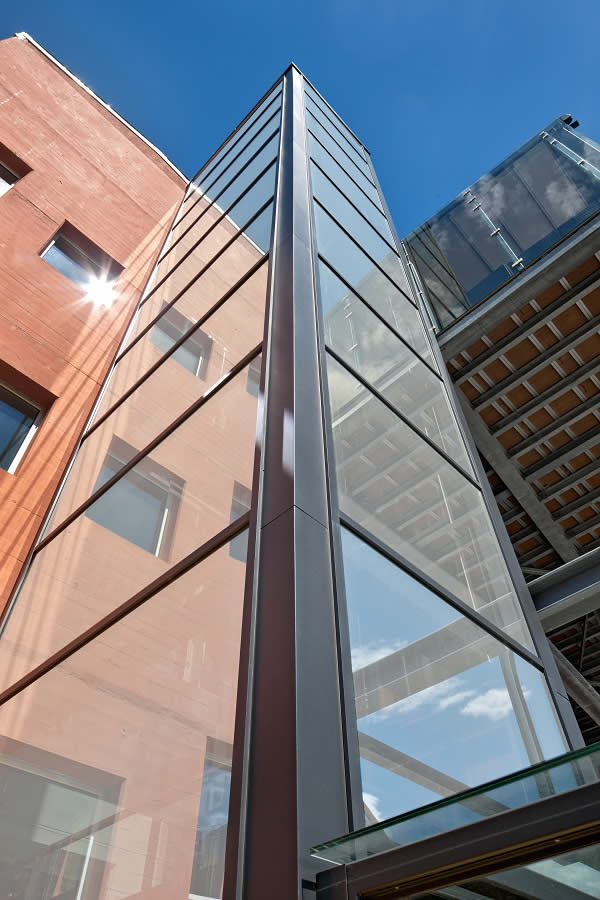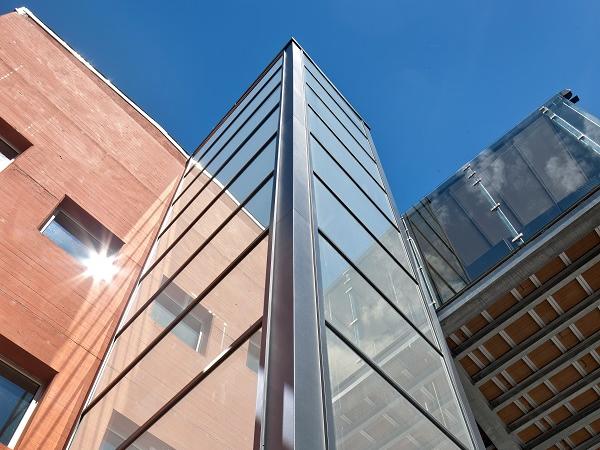 600
450
www.glastroesch.com
2017-01-24T09:35:00
SILVERSTAR WHITESHINE: Brilliant play of colour and additional protection
glassonweb.com