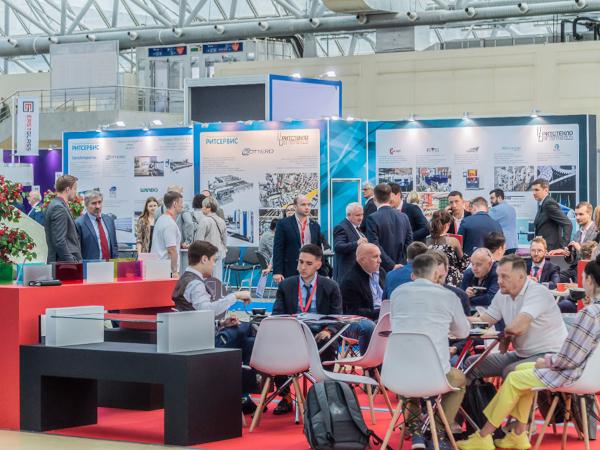 Photo source
www.mirstekla-expo.ru
24th International Exhibition for Glass Products, Manufacturing, Processing and Finishing Technology 
28 February – 3 March 2023, EXPOCENTRE Fairgrounds, Moscow, Russia
This year, the 24th edition of the International Exhibition for Glass Products, Manufacturing, Processing and Finishing Technology, Mir Stekla 2023, is held within Russian Construction Week 2023. For almost a quarter of a century, this respected trade shows has been presenting the entire spectrum of technologies and equipment for glass production, storage, transportation. Every year it opens up new opportunities for glass production and applications in a wide variety of fields.
Mir Stekla running simultaneously with the RosBuild International Exhibition for Building and Finishing Materials and Technologies as part of Russian Construction Week will give glass companies every opportunity to learn about the state of the industry market, find the best suppliers in all areas of interest, and expand their circle of clients and partners.
Russian and foreign manufacturers and suppliers of glass products will show industry professionals cutting-edge developments and effective solutions in the field of import substitution in the glass industry, establish new business contacts, and find new supply and sales channels.
This year is expected to see an increase in visitors working in the field of architectural and building glass: architects and developers. 
Dates: 28 February – 3 March 2023
Hours: 10.00–18.00 on 28 February – 2 March, 10.00–16.00 on 3 March    
Venue: Pavilion No.3, EXPOCENTRE Fairgrounds, Moscow, Russia
Organised by EXPOCENTRE AO
Supported by the Russian Ministry of Industry and Trade, the Glass Union, the Russian Union of Designers, the National Association of Manufacturers of Building Materials, Products and Structures
Under auspices of the Russian Chamber of Commerce and Industry
Exhibition space: 5, 860 sq m
Exhibitors: 100 companies (List of exhibitors>>)
Countries: Belarus, China, Czechia, France, Germany, Hungary, India, Italy, Kazakhstan, Russia, Switzerland, Turkiye, the USA
Foreign exhibitors: Best Makina Sanayi ve Ticaret A.S., Аll Glass, Teknika Makina Kalip San. Tic. Ltd. Stl., Yuntong Glass Mech-Electro Technology Co. Ltd, Refmon Zrt., Nirmal Glasstech Industries, Shanghai Pony Technology Co. Ltd., Shamvik Glasstech Pvt. Ltd., Tiama, Bottero, Fermac, EMS Group (EMMETI), Revimac, CAR-MET, etc.
Russian exhibitors: Yta, Diacraft, Glass Research Institute, Grebenshchikov Institute of Silicate Chemistry of the Russian Academy of Sciences, Ritservice, Stromizmeritel, Sklostroj Turnov, Sukholozhsky Refractory Plant, Stanki Mira, Intmarket, Borovichi Refractories Plant, Volzhsky Abrasive Works, Plant of Microelectronic Technologies, Podolsk Refractories, Stekloimpex, etc.
Types of products on display: equipment and technology for float glass production, glass containers, tools and materials, innovations, research and development, medical, interior and automotive glass, as well as art and decorative glass products
Conference programme
The conference programme will enjoy participation of both industry leaders and new regional companies. It will cover a wide range of the most relevant issues.
Heads of sector departments, ministries and glass industry representatives will discuss how quickly glass manufacturers are adapting to the new realities and what new problems will come to the front this year.
The most important events on the conference programme of Russian Construction Week and Mir Stekla 2023:
Plenary meeting on the Development of Housing Construction in the Russian Federation
Forum on Made in Russia: How to Support the Glass Industry
5th Forum on Translucent Structures. Windows, Facades, Doors
Panel on the System of Training and Professional Development for the Glass Industry. New Educational Products and Forms of Interaction Between Vocational Education and Training Institutions, Universities, Research Organisations and Industry Enterprises
Glazing Design: Current Issues and Choices
Panel on Popularisation of Scientific Knowledge Through the Prism of Glass: Objectives, Formats, Resources, Models 
Press Service, EXPOCENTRE AO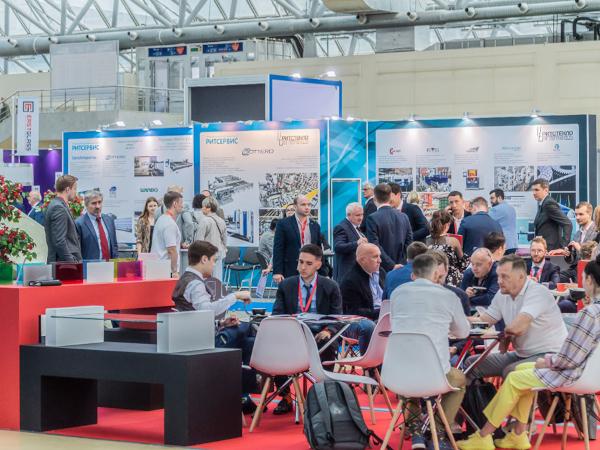 600
450
www.mirstekla-expo.ru
2023-02-27T08:46:45
Mir Stekla 2023
glassonweb.com