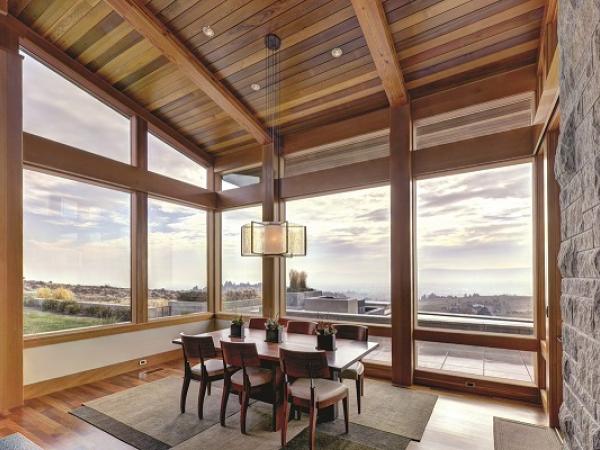 Achieve contemporary flair with fully customized, durably designed windows - Designers and architects can explore a new level of freedom and creativity with new JELD-WEN® EpicVue™ contemporary clad-wood windows and patio doors.
Now available through JELD-WEN dealers nationwide, these clad-wood windows open myriad design opportunities by pairing the latest in technology and durability with highly popular contemporary style concepts and customization options.
"We consider these windows to be the cream of the crop across all of our product lines — the most luxurious combination of style, design, function and durability," said Jim Parello, Vice President of Marketing for JELD-WEN. "We work very closely with many designers and architects, and we have listened carefully to what they need and want in a product to make their designs pop. We are proud to be able to deliver a line of windows that supports some of the most stunning design work on the market."
JELD-WEN® EpicVue™ contemporary clad-wood windows and patio doors are available in nine different wood species with five different stains and nearly endless paint color options.
Contemporary Design
Clean lines, square interior detailing and a sleek profile enhance the minimalist, contemporary feel of any living space. This design technique leaves more of the glass exposed. The windows' robust aluminum-extruded sash — which provides rigid strength and stability — helps support the pane, which means more expansive openings and breathtaking views.
These windows let in more natural light, adding a sense of space and calm to the interior of any room. The modern look of EpicVue clad-wood windows ensures each living space will maintain a timeless feel for years to come.
Personal Touch
Serving the growing demand among homeowners to customize every aspect of their living spaces, EpicVue clad-wood windows present many options for creating a truly personalized environment. In addition to installing large, expansive panes of glass, homeowners and designers can incorporate 90-degree "direct set" windows in the corner of the home to create a panoramic view of their surroundings.
In addition to windows, EpicVue patio doors are an elegant way to embrace indoor-outdoor living. Available in a variety of configurations, including swinging and sliding patio doors, these doors provide abundant natural light throughout the year. During warmer seasons, they offer a seamless transition between the back patio and interior living spaces.
These windows and patio doors are available in nine different wood species and five different stains. With custom color matching, customers can select almost any paint to fit the look and feel of their home. Hardware available in 10 different finishes provides the perfect design accents, while offering easy-to-operate functionality.
Durably Designed
All EpicVue clad-wood windows and patio doors are crafted with AuraLast®. This proprietary, water-based wood treatment helps protect these windows to their core from rot, water saturation and termites. Even in some of the harshest climates, EpicVue contemporary clad-wood windows will continue to look stunning and function smoothly for many years and are backed by a Lifetime Limited Warranty*.
Finally, these windows do not sacrifice functionality for form and style. While delivering the clean, sleek look of contemporary design, these windows continue to provide the warmth and qualities that builders and designers have long loved from wood products. EpicVue contemporary clad-wood windows and patio doors are ENERGY STAR® certified and comply with the most current standard.
"Our goal with every product we release is to blend the latest in design and in-home innovation," Parello added. "These windows do a wonderful job of marrying the popular, modern elements of contemporary style and design with the latest technological innovations for maximum durability and seamless functionality. We are committed to continuing to develop the broadest offering of doors and windows on the market to provide our customers with beautiful, whole-home solutions."
For more information on JELD-WEN EpicVue contemporary clad-wood windows and patio doors, please visit jeld-wen.com.
About JELD-WEN
JELD-WEN — one of the world's largest manufacturers of doors and windows — operates in 25 countries with 113 manufacturing facilities located primarily in North America, Europe and Australia. Headquartered in Charlotte, North Carolina, the company designs, produces and distributes an extensive range of interior and exterior doors, wood, vinyl and aluminum windows and related products for use in the new construction and repair and remodeling of residential homes and non-residential buildings.
JELD-WEN's full breadth of products has earned numerous awards and endorsements for dependability, innovation and excellence — providing solutions that deliver exceptional value for builders, architects and homeowners around the world. JELD-WEN is a recognized leader in manufacturing energy-efficient products and has been an ENERGY STAR® Partner since 1998.
For more information about JELD-WEN or to find a dealer, visit jeld-wen.com.
*For warranty information, please visit jeld-wen.com.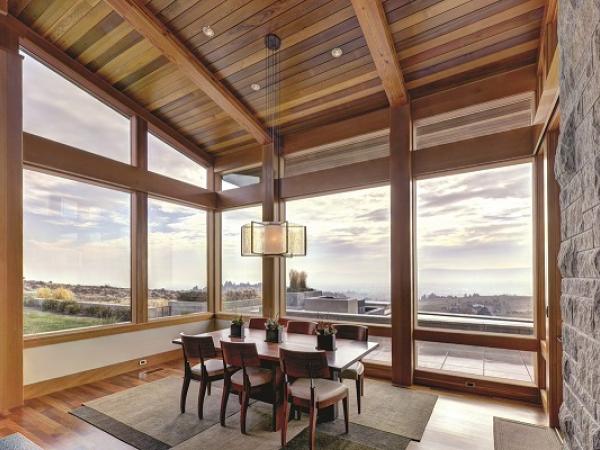 600
450
www.jeld-wen.com
2016-07-27T13:00:00
JELD-WEN® EpicVue™ Contemporary Windows Elevate Style and Performance to Unmatched Heights
glassonweb.com