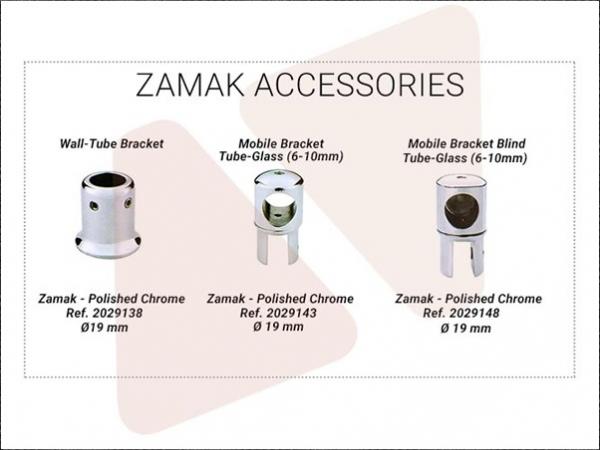 Photo source
www.aramar.com
Discover the new Zamak shower rods accessories available in the catalogue.
In Aramar suministros para el vidrio always work to offer the latest trends and the best of the market at the most competitive price so that our customers have the opportunity to find in our product offer always the latest.
For this reason, today we are going to talk about shower rods ideal accessories for shower rooms the latest trend in bathrooms. The function of this product is to hold the glass in a strong and secure way to the wall of the shower.
While it is true, you will find a wide variety of these products in our catalog, where each has different characteristics and features, made with high quality materials to prevent corrosion and rust over time, but today we want to make you arrive the new accessories for reinforcing bars Zamak material available from now among our product portfolio.
The Zamak material is a resistant, easy-to-clean material that provides greater safety and rigidity to your shower enclosure and we have different accessories available for this material to create reinforcing bars according to the customer's needs.
Remember you can find in our catalogue on page 515 the steel bar with which to combine these accessories and adapt it according to your needs for different measures, with the following references:
2029102: Bar 500mm Ø 19mm
2029107: 1000mm bar Ø 19mm
2029112: Bar 1500mm Ø 19mm
2029117: Ø 19mm 2000mm bar
2029119: Bar 3000mm Ø 19mm
By Aramar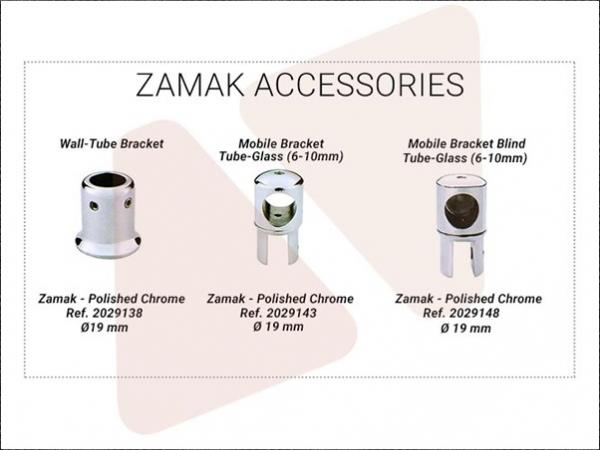 600
450
www.aramar.com
2019-03-19T07:00:00
Introducing new products in Aramar
glassonweb.com