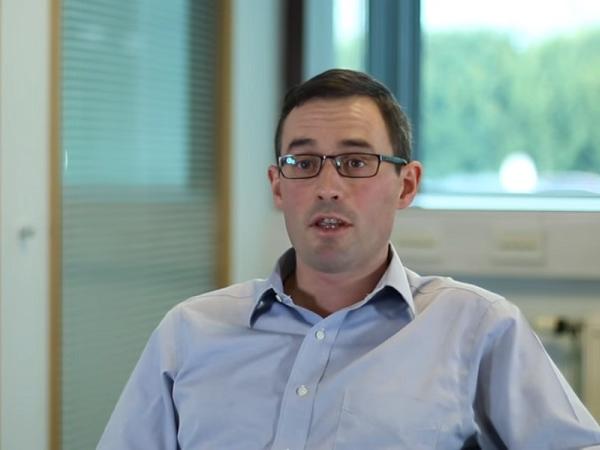 Photo source
www.pilkington.com
The world is becoming more and more connected, as digital technology is increasingly integrated into every aspect of our lives. As a result, objects and materials once considered inanimate are now taking on new functions and becoming digital devices in their own right.
That is undoubtedly the case with glass, which now performs a wide range of smart functions in touchscreens, digital displays and much else besides.
With its expertise and long track record of developing new technologies, Pilkington is at the forefront of the smart glass revolution. Indeed, thanks to the work of its Innovation Incubator and R&D projects around the world, the company is bringing new smart glass applications to market for a variety of sectors including architecture, automotive and retail.
Here Neil McSporran, Business Development Manager for Architectural & Technical services at NSG Pilkington, explains how Pilkington is taking a lead in smart glass.
Q. What does your role at NSG Pilkington involve?
My current role is based in North America at our office in Toledo, Ohio. It's an all encompassing role in that I look for ways to improve the sales and markets of existing products, but also try to find opportunities for new products and develop strategies for those markets. This includes working with small start-up companies to develop new technology and potential products.
Q. How have you developed your specialism and expertise within the business?
I've got a science background – I studied chemistry at university and after that completed a PhD. It was through a project on my PhD that I became aware of Pilkington, which ultimately led me to working for the business. Prior to my current role I worked at Pilkington's Lathom site in the UK where I did a number of jobs.
My specialism was in coatings technology, so I worked in glass compositions and thin film technology during that time. I found that alongside my technical knowledge, I was good at working with customers so I saw an opportunity to move into more of a commercial role. I'm still heavily involved from a science perspective but a big part of what I do now is act as a bridge between R&D and the commercial side of the business. 
Q. What are some of the current applications of smart glass technology?
Digital signage is everywhere now as the technology has become cheaper and more readily available. Advertisers have realised the potential of these digital displays to show targeted messages and much more advertising at any given time, and that increased usage has raised the demand for glass that can work in these digital displays. 
The first thing we think about is how to make these digital displays safe. One product that provides that safety is Pilkington Optiwhite™, a low-iron extra clear float glass with very high light transmission. It also has excellent colour rendering, which is very important for advertisers – after all if you're Coca-Cola, you want your reds to be red.
Our glass facilitates that in the digital display. From there we've developed Pilkington OptiView™, which is a range of glass with an anti-reflective coating. Alongside the excellent colour rendering properties, the reduction in reflection improves the viewability of the digital display further. These kinds of applications are part of the next big wave of opportunity for glass.
Q. Why do you think Pilkington is leading the competition in smart glass?
We're a very old company, so we should never underestimate the level of knowledge and experience we have globally. At places like Lathom, our tech centre in Toledo, and our sites in Japan, we've got so much expertise which is allowing us to create new things and drive innovation. We're also good as a large company at working with start-ups and making investments in new ideas and technologies coming through. I've learned through doing more of a commercial role that a big part of success is the relationships you build with your customers and your partners.
Q. What future technologies do you see emerging in smart glass?
One development we're seeing is the growth of smart mirrors. For example, if you go into a hotel bathroom and you've got a large mirror in there, we now have the technology to hide a video screen behind that mirror and have it show through. We have a product called Pilkington MirroView™, which has just enough light transmission to allow the video screen to display, but enough reflection to allow it to also work as a mirror. 
That technology is becoming interactive now, whereby mirrors are becoming touchscreen-enabled for retail applications. For example, it could be in the changing room of a fashion retailer where shoppers can interact with a display on the mirror, select different items and pay without having to queue. In other words, it's an innovative way of helping stores to better compete with online shopping. 
Looking further into the future, we're also going to see big developments around dynamic facades, where the facade of a building becomes connected itself and has the ability to connect to other buildings and objects. There's some really exciting work happening around that in our Innovation Incubator currently.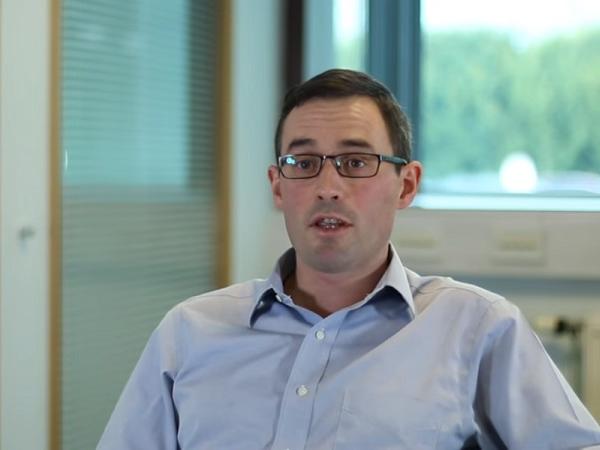 600
450
www.pilkington.com
2019-06-11T10:00:58
How Pilkington UK's expertise in smart glass is driving digital innovation
glassonweb.com