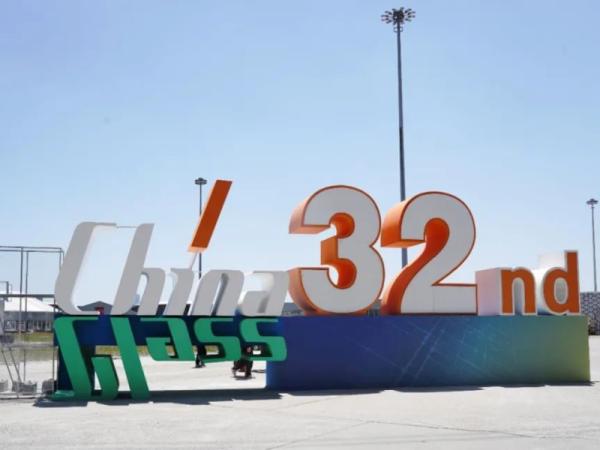 In 2023, the 32nd China International Glass Industrial Technical Exhibition was successfully held at the New International Expo Center in Shanghai.
The 32nd China International Glass Industrial Technical Exhibition, sponsored by the China Ceramic Society and undertaken by Beijing China Silicon Exhibition Co., Ltd., was successfully held at the New International Expo Center in Shanghai from May 6 to May 9, 2023. This exhibition attracted 881 exhibitors from 28 countries and regions, including China, Germany, Italy, the United States, the United Kingdom, France, Japan, Austria, Belgium, Finland, Israel, the Czech Republic, and Singapore, totaling 178 exhibitors. According to statistics, 107,353 professional visitors attended the exhibition this year, setting a new record compared to previous years.
The exhibition covered an area of nearly 90,000 square meters, and its content encompassed the technology and application of the entire glass industry chain, including glass raw materials, glass products, application technology, process equipment, and intelligent equipment. The exhibitions of each exhibitor were held in seven exhibition halls:
Hall N1: This hall served as the main international exhibition area, bringing together prominent companies such as the German Ministry of Energy and Economics, the Italian Foreign Trade Commission, Lisec, Glaston, Von Ardennes, Asahi Glass, Banglass, Syrp, Vesuvius, Diptech, Kuraray, Buhler Leybold, Kemeilin, Kneiss, Qipei, Air Liquide, Air Chemicals, Fivesstein, Grenzebach, Benteler, Botero, Rho Magnesium, Sorger, Finzi, Honeywell, Carl Zeiss, Siemens, and Technoform, among others.
Hall N2: This hall hosted mainstream brands, technical glass manufacturers, and scientific research institutions, including Triumph Technology, China Academy of Building Materials Science, BOE, China Glass Holdings, CSG, Yaohua Glass Group, Jinjing Group, Shanghai Yaopi Group, Kibing Group, Sinoma High-tech, China Luoyang Float Glass Group, Yangzhou Zhongke Semiconductor, Huaguang Group, Bengbu Glass Industry Design and Research Institute, Qinhuangdao Glass Industry Research and Design Institute, China New Building Materials Design and Research Institute, Wuhan University of Technology, Shahe Glass Technology Research Institute, Ruitai Technology, Taiwan Glass Group, Xinyi Glass, Shanxi Lihu, Xinfuxing Glass Industry Group, Hebei Yingxin, Flat Group, Sand Glass Group, Mr. Glass, Hainan Haikong Special Glass, etc.
Hall N3, Hall N4, Hall N5, Hall W5: These pavilions showcased manufacturers of tempering furnaces, silica gel, refractory materials, and deep processing equipment, including Zibo Gongtao, Luoyang NorthGlass, Luoyang Mingte, Luoyang Landi, Donghua University, Qinhuangdao Express, Qinhuangdao Tucheng, Foshan Soos, Foshan Gaoliwei, Tianjin Ding Anda, Guilin Chuangyuan, Lewei Technology, Shandong Sanjin, Shanxi Dahua, Comrola, Xu Nai Group, Ancai, Luoyang Dayang Refractory, China Construction Magnesia Brick, Lingnan Refractory, Silicon Bao Technology, Hangzhou Zhi Jiang, Zhejiang Lexus, Guangzhou Jitai, Wenzhou Wire Mesh, etc.
Hall W4: This was an exhibition area for small and medium-sized enterprises, with a focus on raw materials, main and auxiliary materials, daily-use glass, art glass, and other related fields.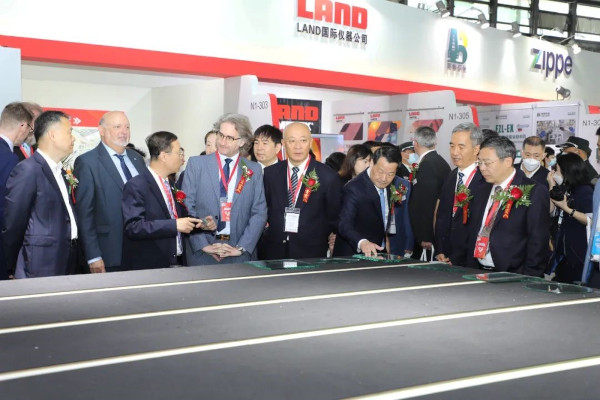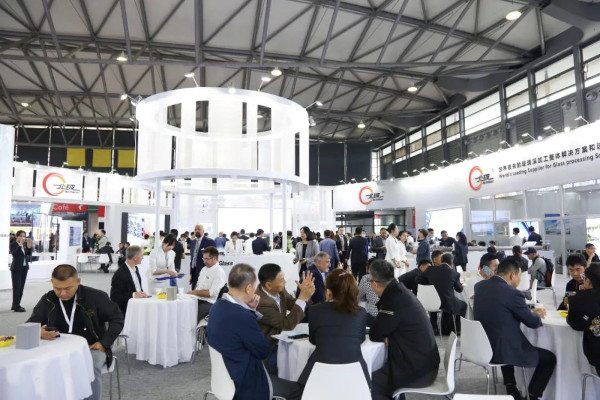 This exhibition held 8 themed lectures and promotional activities covering various topics, including the carbon peak carbon neutralization technology path of the glass industry, digital twins assisting high-end glass equipment, industrial Internet empowering glass intelligent manufacturing, smart windows empowering smart buildings, glass kilns and furnace oxy-fuel/oxygen-enriched combustion, solutions for glass bubbles, and the key to the success of smart factories and their benefits. The audience at several events were enthusiastic, and they interacted enthusiastically with the keynote experts, engaging in in-depth discussions that fully demonstrated the hot spots, difficulties, pain points, research conclusions, and practical and forward-looking solutions related to the glass industry based on actual combat scenarios.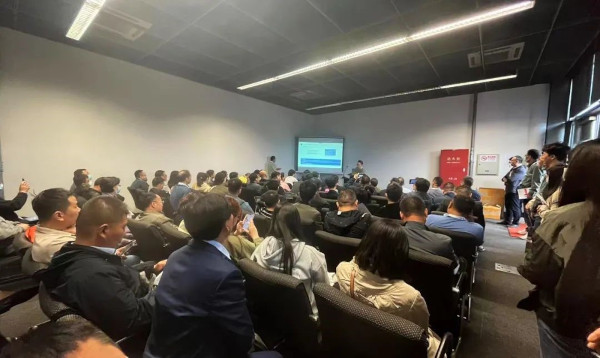 At this exhibition, Gladstone released the COMFORT'SEALER automatic sealing machine and demonstrated the lightweight multi-curved door glass manufactured by Gladstone's CHAMP automotive glass pretreatment equipment. LiSEC demonstrated LiTPA seamless "welding" hollow glass manufacturing system, and flexible edge insulating glass products manufactured by the LiTPA process. Siemens demonstrated the "smart" glass manufacturing plan, launched the whole process simulation technology for glass enterprises, and helped the digital transformation of glass enterprises. Botero demonstrated its high-precision CNC machining center. Technoform demonstrated its distinctive thermal system, including door, window, and curtain wall solutions, insulating glass edge insulation solutions, etc. Triumph Technology, with R&D and engineering services as the core, focused on the latest technologies and innovative products of the three major business segments: "display materials and applied materials industry, new energy materials industry, high-quality float glass, and special glass industry."
They demonstrated ultra-thin electronic touch glass, flexible foldable glass, float liquid crystal substrate, cadmium telluride power generation glass, smart equipment, and other products. The global display giant BOE participated in the China Glass Exhibition for the first time and focused on promoting its smart window products. It is the first product that integrates semiconductor display technology and glass deep processing technology. The touch dimmable glass system solution combined with dye liquid crystal technology, optical sensing technology, and building curtain wall technology can realize second-level dimming and IoT scenarios upgrade. Jinjing Group showcased perovskite-coated glass, self-developed ultra-clear TCO glass, etc. Yaopi Group displayed its TCOOn-line coating series products, and CSG Group showcased building-integrated photovoltaic glass (BIPV architectural glass) after the integration of curtain wall and power generation glass. This product has been applied in Guangzhou Art Museum and Huawei Antuoshan Base.
Throughout the exhibition halls, the vast majority of exhibitors showed their digitalization and intelligent manufacturing capabilities. For example, VON ARDENNE launched coating equipment integrating online detection, big data analysis, and real-time feedback. LiSEC's intelligent equipment had integrated hardware and software, with high system compatibility, enabling closed-loop management of the entire production process. Yinrui, NorthGlass, LandGlass, CSG, and other manufacturers launched intelligent connection solutions for glass factories with good expansion interfaces. Companies dedicated to testing, data analysis, and simulation also focused on the concept of Industry 4.0 and digitalization and added content in the field of artificial intelligence, such as machine learning. ISRA VISION demonstrated quality monitoring, PowerPlate (P?) products in the field of production management intelligence, P?-Coating detection system, and EPROMI live solution. LAND International Instrument Co., Ltd. not only launched its temperature measuring instrument but also brought its kiln temperature analysis system based on visual data.
Based on the situation of each exhibition hall and booth, the general trend of green development and intelligent development in the glass industry was observed. For example, the hollow glass frame had experienced the development of "cold edge," "warm edge," and "boundless (flexible edge)." Its development process reflected the trend of high-end building materials and manufacturing equipment and the market's demand for green products. The glass industry's efforts in reducing building energy consumption from two aspects: building energy conservation and building production capacity were of great significance for reducing carbon emissions. Visitors could clearly feel the unstoppable trend of the glass industry from the automated display lines, manipulators, industrial robots, and industrial software, and intelligent systems launched by major exhibitors, indicating an intelligent development trend.
The China Glass Exhibition is a professional exhibition with completely independent intellectual property rights, hosting and undertaking in China's glass industry. It has become the most commercially valuable exhibition, technical exchange, and business negotiation platform in the glass industry. The annual China Glass Exhibition provides opportunities for exchange and learning for staff in the glass industry at home and abroad. It also serves as a platform for college teachers to carry out teaching and for students majoring in glass to practice. For example, under the leadership of four teachers, 65 students came to the booths, combining theory and practice for on-site learning, which was generally welcomed by the students. The glass deep processing major of Shaanxi Provincial Building Materials Technical School also formed a study group of more than 20 teachers and students to come to Shanghai to "experience first-hand, broaden horizons, increase interest, and boost confidence."
Since 1986, the China Glass Exhibition has continued to grow and develop. After experiencing the challenges of the new crown epidemic and the global economic recession, the brand of China Glass Exhibition has endured. As Academician Peng Shou mentioned, "The future of glass is the future of innovation, the future of glass is the future of green, and the future of glass is the future of openness." We aim to shape a "new glass ecology" and create a better future together as one big family!
The 33rd China Glass Exhibition eagerly looks forward to meeting old and new friends and colleagues in the industry again next year!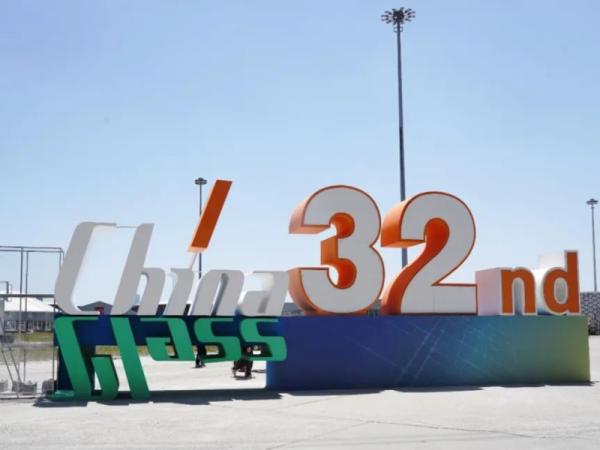 600
450
www.chinaglass-expo.com
2023-07-28T08:23:46
Highlights from the 32nd China Glass Exhibition
glassonweb.com