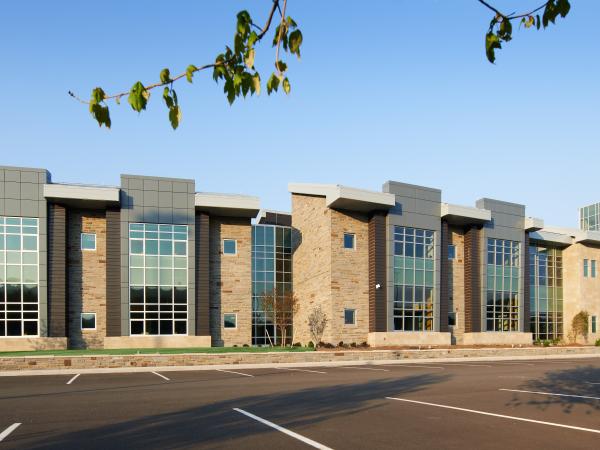 Photo source
SunGuard SNX 62/27 coated glass & SunGuard IS 20 coated glass on Owego Elementary School | Photo: Guy Cali Associates, Inc.
Two Guardian SunGuard® coated glass products balance performance, energy efficiency and aesthetics for Owego Elementary in New York. Filled with light, this state-of-the-art school was rebuilt after the original building was destroyed by a tropical storm.
Guardian SunGuard® coated glass products balanced high performance and energy efficiency with light transmittance and the right aesthetic to help architect Highland Associates create a state-of-the-art school to replace a structure destroyed by a tropical storm.
In 2011, Tropical Storm Lee devastated the town of Owego, New York and destroyed many of its buildings, including Owego Elementary School. Within days of the initial flooding, Highland Associates Architects was called in and began working hand-in-hand with the district, FEMA, New York State Education Department and the State of New York to rebuild the school.
Highland Associates wanted to design a state-of-the-art educational facility that would meet LEED® requirements, including a high-performing building envelope.
In approaching the design, the team avoided long, tunnel-like corridors with halls that are bent and broken, creating intermittent learning spaces that are filled with natural daylight and views of the outdoors.
In fact, the design provides unobstructed views of the outdoors in more than 90 percent of the occupied spaces, an important consideration given that multiple studies prove students perform better with natural light and outside views.
"The spaces have a sense of relaxed vitality that comes only with a strong connection to the outdoors," explains David Degnon, senior associate, Highland Associates. "This would not be possible without the strategic use of specialized glass products such as Guardian SunGuard® coated glass."
Guardian SunGuard SNX 62/27 coated glass was selected because of its balance of performance and light transmittance.
"To increase the thermal performance, we initially looked at a triple-pane system," Degnon says. "Because of the added complexity of the laminated glass, the curtain wall system would have become a custom system. This would have dramatically increased the cost of the façade. The solution was to use argon in place of air for the airspace and to couple that with Guardian SunGuard IS 20 coated glass. By doing this we were able to achieve triple-pane performance in a laminated, double-pane system."
The addition of the interior surface coating – SunGuard IS 20 glass – helps bring the U-value performance of double-glaze units closer to that of triple-glaze, improving performance in buildings where maximum heat flow resistance is desired while still allowing abundant natural light.
This combination of high performance, low-E SunGuard products, fabricated by independent Guardian Select® fabricator J.E. Berkowitz and installed by Forno Enterprises Inc., has a 60 percent visible light transmission and a low 0.26 solar heat gain coefficient, for an impressive light-to-solar gain ratio of 2.34. The project utilized EFCO Corporation System 5600 curtain wall.
"Highland Associates designed the school to a very high standard of energy savings using SunGuard products," says Eddy Scott, Guardian Glass architectural design manager. "Strategically incorporating our interior surface coating boosted performance without compromising budgets or – more importantly – aesthetics."
The school has applied for LEED® Silver Certification.
For more information, visit guardianglass.com.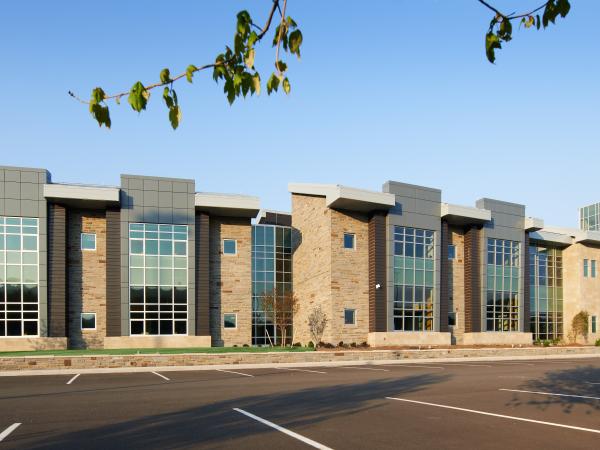 600
450
Guardian Glass
2017-08-11T11:45:00
Guardian Glass Helps Architect Create State-of-the-Art School
glassonweb.com