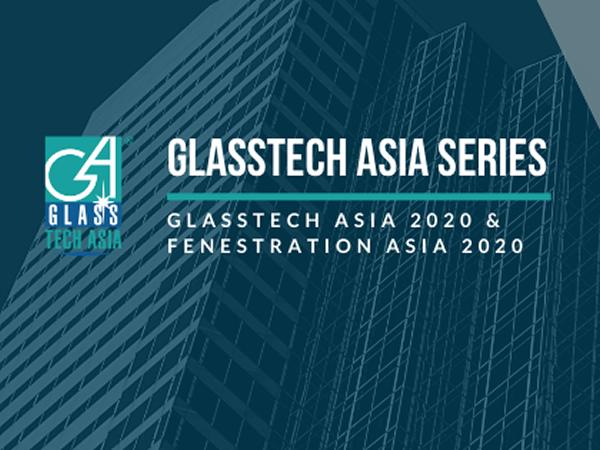 Photo source
www.glasstechasia.com.sg
Glasstech Asia records high turnout rates for its first online conference
Glasstech Asia / Fenestration Asia 2020 went online and achieved great results – Next Glasstech Asia / Fenestration Asia: 16-18 November 2021, IMPACT Bangkok, Thailand
Due to the ongoing COVID-19 pandemic, the construction, fair, and travel industry hassuffered a huge impact, which affected the possibility of hosting Glasstech Asia's annualphysical exhibition this year. However, Glasstech Asia adapts and remains strong as a community, acting as a platform to facilitate industry professionals to share, learn, and stay connected with one another.
Remaining undeterred in its' aim to bring together international experts in the Glass industry to address the latest developments in the industry, Glasstech Asia Online Conference took place this year – 17th to 18th of November, covering trending key topics such as sustainability, architectural design, market trends, product innovations, and future policies.
The online conference was a huge success, drawing over 200 attendees over the span of 2 days, engaging participants in rounds of interactive expert discussions and tech talks. Graced by reputable and experienced industry professionals, the event was honored to invite Mr. Gan Geok Chua, Chairman of Singapore Glass Association; Mr. Michael Wilton, General Manager of MMI Asia; Mr. Matthias Strauss, Exhibition Director of BAU China, digitalBAU and Glasstech Asia.
Glasstech Asia: Platform for the industry, sharing new industry standards and latest trends
Commenting on this year's online conference, Mr. Michael Wilton, General Manager of MMI Asia, Glasstech Asia's organizer, shared "Our aim is to enable industries to grow, develop and innovate". To do so, the series of conference sessions were designed to revolve around key trending topics in the industry, including sessions covering the impacts of the COVID-19 pandemic in the ASEAN glass industry.
Introducing a key topic – Sustainability, the first day of the conference (17th of November 2020) revealed international trends in green building, innovative technologies, climate protection & sustainability of glass & windows in Germany, and Passive House Buildings. Presenting these insightful sessions are esteemed speakers around the world: Dr. Berthold Kaufmann, Senior Scientist at Passive House Institute; Frank Lange, Managing Director of VFF - German Association Windows and Facades; Johannes Kreissig, Chief Executive Officer of DGNB - German Sustainable Building Council; Dr. Yusuke Mori, Senior Director of AGC Asia Pacific Pte Ltd.
Furthermore, as an affirmation to aid industries to develop and innovate, special guest speakers were invited to share about real estate in ASEAN and Germany, providing insights to the industry that has a direct relation to glass. 
It was an interesting segment well presented by the two guest speakers: Prof. Nie Meisheng, Founder and Chairman of China Real Estate Chamber of Commerce, and Honorary President of Tsinghua Alumni Real Estate Association; Prof. Dr. Florian Hackelberg, Professor for Real Estate Economics and Management at HAWK University of Applied Sciences and Arts. Overall, the response for day 1 was exceptional with positive feedback received.
The second day of the conference (18 th of November 2020) addressed pivotal topics relating to industry, aiding professionals with the changes happening in the industry. The line-up includes Architectural Design, covering iconic case studies in Thailand and minimalistic aluminum systems; and Data, Forecasting, Market Trends, and Software, sharing and discussing market trends in Thailand, laser structuring of coated glass surfaces, and the challenges and opportunities for the ASEAN glass industry in the new normal. Glasstech Asia was honored to have invited the following speakers: Andreas Geyer, Managing Director of Seele (S) Pte Ltd; Jirawit Yamkleeb, Co-Founder of Archismith Co., Ltd.; Jörg Heinemann, Manager and Founder of Ventura Systems Heinemann; Karoon Rattananavathong, Chief Executive Officer of Tharathongmetal Co,. Ltd, and Vice President of Thai Aluminum & Glass Fabricators Trade Association; Mr. Nguyen Huy Thang, Vice Chairman of Vietnam Glass Association; Dr. Thomas Rainer, Head of Operation & Development at HEGLA boraident GmbH & Co KG.
With the successful end of Glasstech Asia's Online Conference, Glasstech Asia will be unveiling its next event of the series – Glasstech Asia 2021. Next year, Glasstech Asia / Fenestration Asia - powered by BAU and BAU China will be held for the first time under the direction of MMI Asia and Messe München. "We are looking forward to an even higher quality trade fair with a new international supporting programme," adds Michael Wilton, General Manager of MMI Asia.
All conference sessions are recorded and will be uploaded on Glasstech Asia's website.
Supporting Associations
Glasstech Asia Online Conference was supported by the following associations: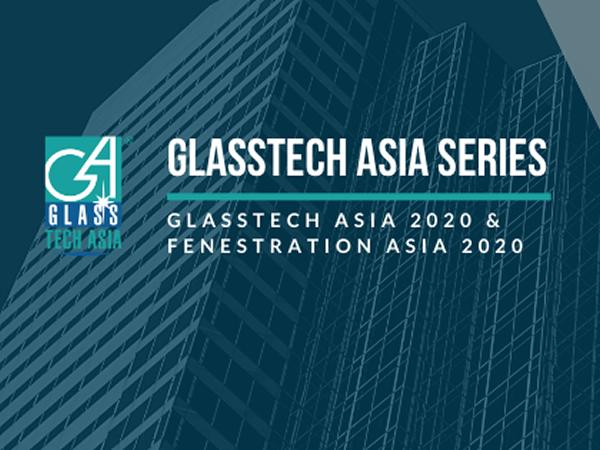 600
450
www.glasstechasia.com.sg
2020-11-20T08:50:51
Glasstech Asia Online Conference 2020 | Final Report
glassonweb.com