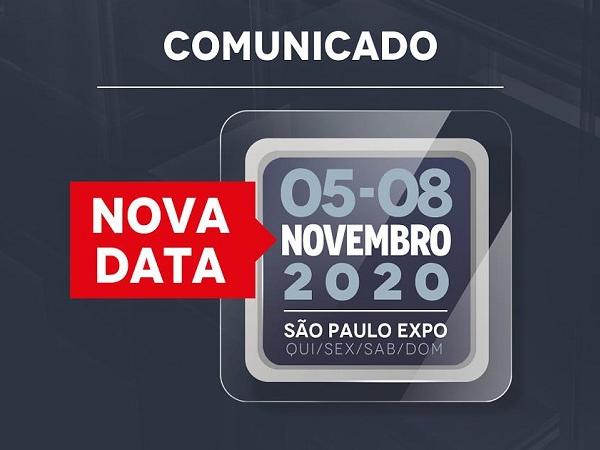 Photo source
www.glassexpo.com.br
Postponement has been decided after virus spread in the Country; the edition has been rescheduled for November 05 to 08, 2020.
The Coronavirus (COVID-19) continues to spread quickly among the population, and public and private events are being rescheduled at the same speed. Glass South America has announced the postponement of the event to the first fortnight of November in 2020. R+T South America, a simultaneous event that takes place co-located, has also been postponed to the same date.
NürnbergMesse Brasil, the organizer of the main events in the industries of glass and sun protection systems, has announced the change to preserve the participants' safety and specially to ensure a high quality exposition when the pandemic ends. According to health specialists, April will be the month with the highest amount of cases and the virus contention might occur only in the end of July.
"Even though it is hard, we believe that this was the best decision, aiming the integrity, safety and health of participants and employees. In a scenario of insecurities and people avoiding leaving their houses, keeping the June date would not give the possibility of making business and networking with the quality and efficiency that we have always promoted. It is still noteworthy that June is Winter, which is the period with the highest spread of viruses and diseases, like the COVID-19", explains João Paulo Picolo, CEO of the German promotor.
All the well-known attractions will remain in the new date and will become even stronger, such as the Glass Performance Days South America (GPD SAME) forum and Vidro em Ação. "Glass South America has an important role in the glass market dynamics. It is an to strengthen relationships, as well as a glass window to releases from our industry. Keeping the fair on this year's calendar, shows our confidence in a more positive second semester for the industry," states José Domingos Seixas, president of the Associação Brasileira de Distribuidores e Processadores de Vidros Planos (Abravidro), the event co-organizer.
Assured that this was the best decision for the market, for the participants' health, and the event integrity, the moment is of union in the industries. The Glass South America and R+T South America postponement shows the commitment of the promoter of the business platform that the market needs now more than ever.
NürnbergMesse Brasil has exhaustedly negotiated to keep the events still this year and avoid a four-year hiatus of this highly important events for the Brazilian industry. "The new date will be a great opportunity to promote business, thinking on a growth for 2021," completes Picolo.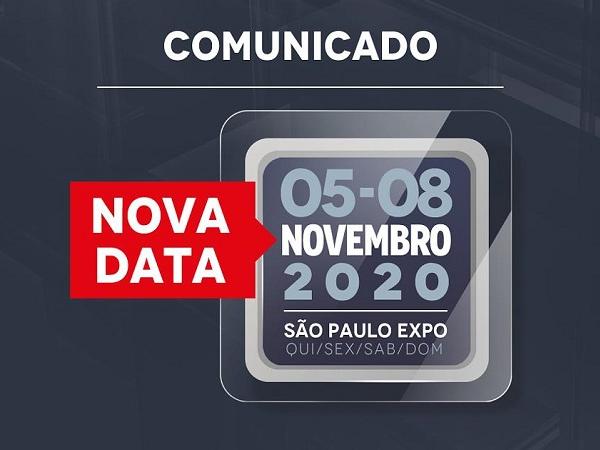 600
450
www.glassexpo.com.br
2020-03-23T09:38:30
Glass South America and R+T South America have been postponed to the second semester of 2020
glassonweb.com