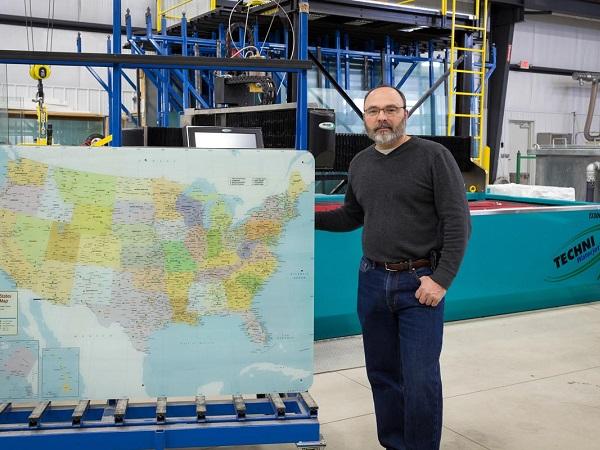 Photo source
www.techniwaterjet.com
Techni Waterjet, USA welcomed Window Creations, LLC to the Techni family in November of 2017 at the FABTECH Chicago tradeshow.
Window Creations, out of Northwest Ohio, is a multi-generational stained-glass studio that has been creating and restoring glass windows for decades.
Today, whether in a church or in a residential environment, it is the goal of Window Creations to support education and preservation; when in discovery to find the latest technology to assist them in achieving their goal of continued state-of-the-art craftsmanship, they chose Techni Waterjet to take them to the next level of fabrication success.
Techni Master Service Technician Dustin Voris recently returned to check- in on our new, valued customer to follow-up on their experiences thus far with their new Techni system; to no surprise, Dustin happily discovered that Window Creations has utilized their new Techjet™ 3000 to take their already superior craftsmanship to a whole new level of superiority.
Never one to disappoint, as Techni promised to Window Creations, the level of creativity and precision that the Techni system has offered to an already phenomenal operation, has proven to be invaluable.

"We have found that the Techni waterjet system has already been a great addition to our digital glass printing process."
[Reggie Buehrer, Owner]
Window Creations works with a vast array of materials ranging from storm glass, aluminum framing, custom wood tracery and most popular, stained glass with custom soldering and lead craftmanship.
[Reggie continued…]
"By using the PAC 60™ (Precision Angle Control) we are able to cut perfectly straight edges or cut angles up to 60 degrees. We now have the ability to cut virtually any shape; holes and radius corners cut with ease. The waterjet is not only augmenting our glass production, but our metal fabricating process as well."

Window Creations services the entire tri-state area of Ohio, Indiana, and Michigan as well as areas outside of these perimeters when requested. Completed WC projects can be found as far as Mississippi and Chicago, too. Window Creations recently built a 34,000 square foot studio as their projects have increased in both size and volume.
As professional artisans who persistently seek new techniques and strive to refine the old, Techni Waterjet, USA is honored to work with Window Creations in preserving the past, for both present and future generations, with cutting-edge technology.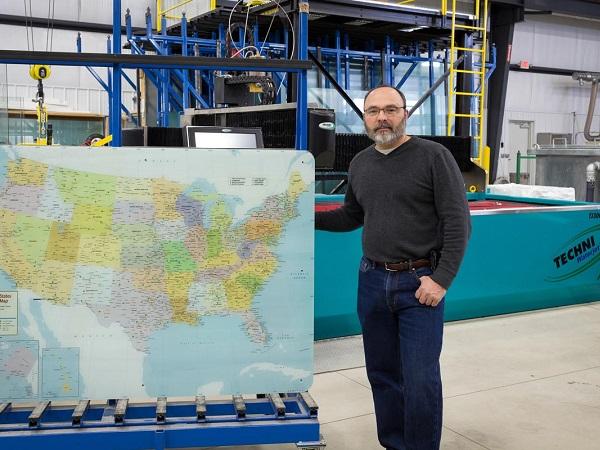 600
450
www.techniwaterjet.com
2018-03-09T11:40:00
Escalating Superior Precision and Productivity for Window Creations
glassonweb.com