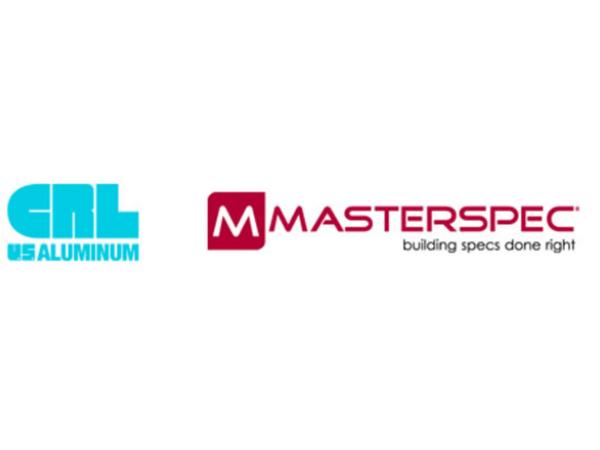 Partnership is Geared Towards Simplifying the Product Selection Process in MasterSpec for Faster Specification Writing CRL-U.S.
Aluminum, the leading manufacturer and supplier of architectural glazing systems in North America, and ARCOM, the leader in building specification services and tools, are pleased to announce a partnership that will incorporate CRL-U.S. Aluminum products into MasterSpec. As the most trusted and widely used specification software in the construction industry, MasterSpec allows architects, engineers, and design professionals to write customized specifications for clients. With the addition of CRL-U.S. Aluminum products, it will make the product selection process easier, improving project efficiencies.
CSI product categories from CRL-U.S. Aluminum that will be added to MasterSpec include: 08 41 13, Aluminum Framed Entrances and Storefronts; 08 44 13, Glazed Aluminum Curtain Walls; and 10 22 19, Demountable Partitions. The ARCOM staff reviews each manufacturer and product in detail prior to approving a listing to ensure each meet the quality criteria specifiers have come to expect from MasterSpec.
"We continually aim to simplify the product selection process by providing applicable materials using the architecture and design community's preferred channels," said Lloyd Talbert, president of C.R. Laurence. "As a product of the American Institute of Architects, the MasterSpec® platform is a logical and effective path to accomplishing this."
The ARCOM team will also work with CRL-U.S. Aluminum to provide Basis of Design MasterSpec sections. These are made available through the company's Product MasterSpec program. ARCOM and CRL-U.S. Aluminum believe the new MasterSpec initiatives will benefit all design professionals by simplifying the product specification process of architectural aluminum systems.
CRL-U.S. Aluminum offers a full line of code-compliant curtain wall, storefront, entrance, and office partition systems. Customizable solutions are available for a wide array of project types. For more information, call (800) 421-6144 ext. 5305, or visit crl-arch.com.
About CRL-U.S. Aluminum
CRL-U.S. Aluminum is an ISO 9001:2008-certified manufacturer and distributor of glazing systems with over 60 years of experience in the industry. The company is a leading supplier to the glazing, architectural, construction, and automotive industries, with service centers located throughout the United States, Canada, Europe, and Australia. With rapid customization capabilities, robust stock inventories, and a worldwide distribution network, CRL-U.S. Aluminum's single-source model delivers one of the shortest lead times in the marketplace. For more information, call (800) 421-6144 or email askus@crlaurence.com. Glaziers may also visit crlaurence.com. Architects and specifiers, visit crl-arch.com.
About ARCOM
ARCOM, the specification experts, exclusively publishes MasterSpec® for The American Institute of Architects (AIA) for use by design professionals involved in building projects. ARCOM owns and publishes SpecText® for use by engineers for infrastructure projects, including water and wastewater utilities and equipment. ARCOM also provides extensive product and manufacturer information through cloud-based specification resources, custom manufacturer specifications, and the SpecBuilder Expert platform. ARCOM's innovative specification productivity software tools dramatically simplify specification creation, research, editing, and formatting. Follow ARCOM on Facebook, Twitter, LinkedIn, and our blog.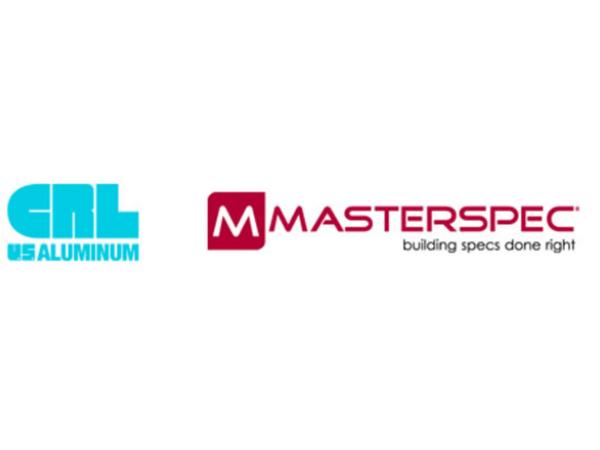 600
450
CRL-U.S. Aluminum
2016-02-02T12:00:00
CRL-U.S. Aluminum Partners with ARCOM to Integrate its Architectural Glazing Systems into MasterSpec®
glassonweb.com