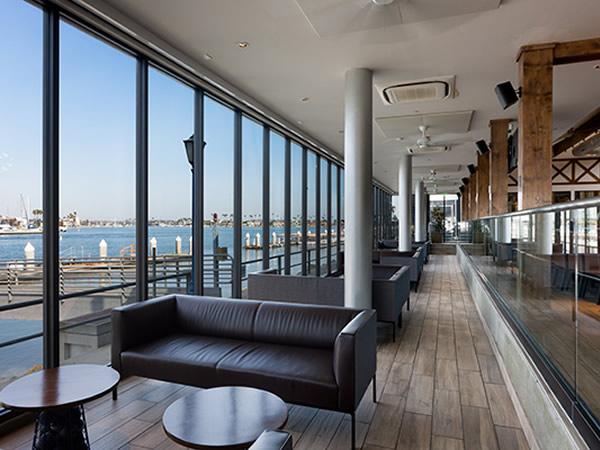 Photo source
www.crlaurence.it
Architectural Hardware Manufacturer Supplies Key Products for New Ballast Point Tasting Room and Kitchen
Ballast Point Brewing Company is one the largest and fastest growing breweries in California. In its latest expansion effort, the brewery opened the doors to an impressive 11,427-square-foot tasting room and kitchen in Long Beach, California.
The new tasting room has three separate bars on two levels, a 15-barrel brewhouse, and panoramic views of Alamitos Bay. CRL-U.S. Aluminum–a leading manufacturer and supplier of glazing systems–provided hardware solutions to enhance function and aesthetics throughout the building.
Ballast Point Tasting Room and Kitchen's entrances feature CRL's DRS Door Rail System and Blumcraft Panic Handles. The DRS Door Rail System provides a clean profile for better views, and uses the company's patented Wedge-Lock™ technology to secure glass panes.
Wedge-Lock™ works by applying pressure evenly along both sides of the glass. This produces steadfast holding power and expedites installation. Blumcraft Panic Handles' slim and elegant tubular design provides attractive visuals that complement the DRS Door Rail System.
Select interior areas, including a wheelchair accessible ramp, use CRL's GRS TAPER-LOC® Glass Railing System; the only ICC-ES approved railing system in the market. A key benefit is the patented TAPER-LOC® dry glaze installation method that can reduce installation time by more than 50%.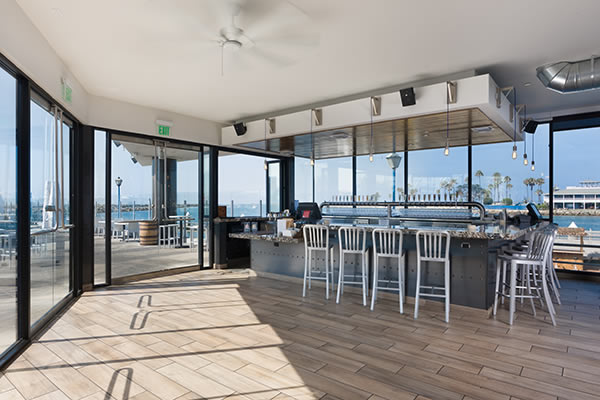 Focal points on the exterior of the building consist of two stairways that lead to the second level deck. The stairways utilize CRL's SRS Standoff Railing System. Using minimal hardware, the SRS System lends a contemporary accent to the otherwise classic nautical theme of the tasting room.
The first level of the building envelope is outfitted with the Series 451-S Center Glaze Storefront System, which offers floor-to-ceiling views of the adjacent marina.
For protection from the elements, and to create a comfortable environment for guests, outside seating areas are lined with CRL AWS Windscreens. Because AWS Windscreens incorporate large glass panels with subtle aluminum framing, they preserve the sweeping views of Alamitos Bay while acting as a barrier against air currents.
The bar that services the outdoor area features the Monterey™ Bi-Folding Window System. Panels conveniently stack to the side, creating a large opening that lets fresh air in and gives patio customers bar access.
Smith Consulting Architects, designers of the tasting room, aimed to create a vibrant environment with inspiring views. This is why glass is an essential and prominent component of the overall aesthetic.
Installed by San Diego-based Complete Glass Service, CRL-U.S. Aluminum glazing systems helped realize the design intent by improving views of the surrounding scenery.
"Our wide range of glazing products lets project teams rely on a single trusted manufacturer to supply the systems they need, which simplifies logistics," said Paul Daniels, Senior Vice President of Sales.
"The new Ballast Point Tasting Room and Kitchen highlights our fabrication capabilities, comprehensive product offering, and ability to work with customers to provide single-source solutions."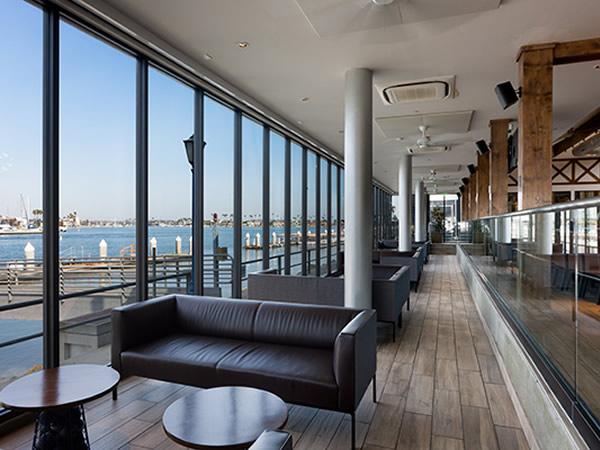 600
450
www.crlaurence.it
2016-11-19T15:23:00
CRL-U.S. Aluminum Glazing Systems Help Enhance Oceanfront Views of Expansive Brewpub
glassonweb.com